No results were found for the filter!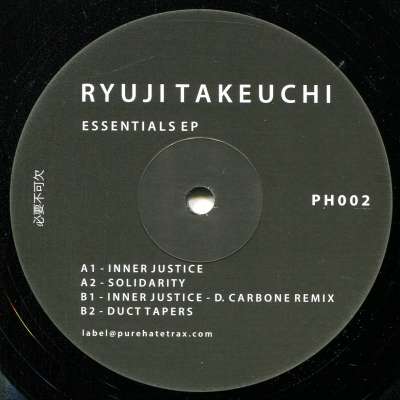 Ryuji Takeuchi: Essentials EP
Ryuji Tekeuchi: Essentials EP on Pure Hate Label info: Berlin's PURE HATE delivers one more release for 2020 from Osaka's Ryuji Takeuchi presenting his Essentials EP, which comes in the form of 3 original tracks with a remix from D....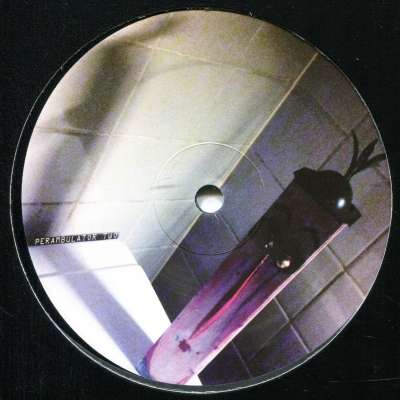 Unit Moebius: Perambulator Two
Anonymous Unit Moebius release in the Chan's series from 2013. mint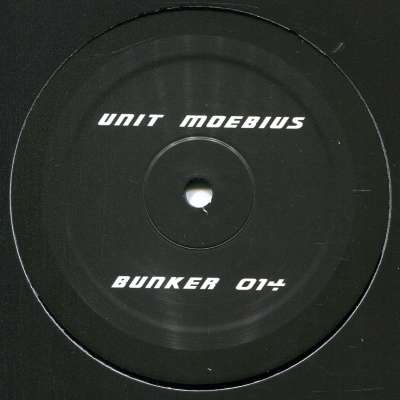 Unit Moebius: Bunker 014
Another repress of early Unit Moebius material on Bunker! Originally released in 1994.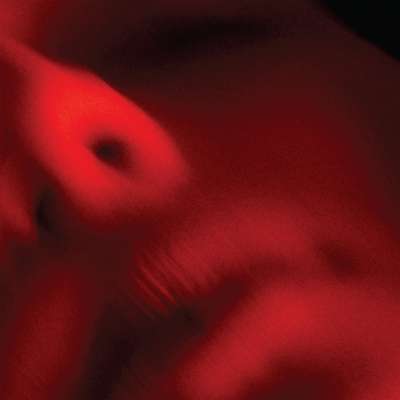 Plants Army Revolver: Yguana
Plants Army Revolver debut on Avian. The Italian live act will join Avian for a five track EP showcasing the pair's breadth as producers. Working within the bounds of a carefully refined sound palette, Marco Ragni & Birgan Valentin look...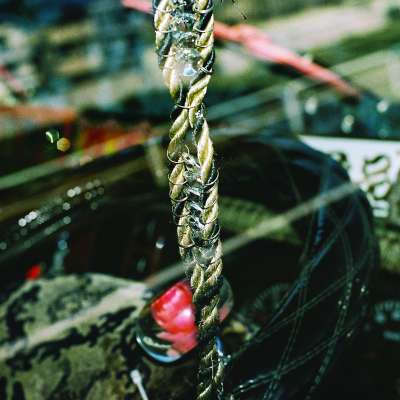 D-Leria: Still Standing
D-Leria debuts on Avian. Giuseppe Scaccia shows his range on a new six track EP, arriving late 2020. Produced diligently across the last two years, the record showcases a range of styles. Tonally, the material is bound by a recognisable...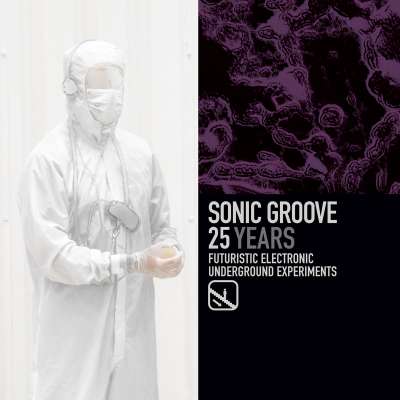 V/A: Sonic Groove 25 Years - Futuristic...
Sonic Groove celebrates 25 years with a double album featuring The Source Experience, Max Durante, Orphx, Diagenetic Origin, Panacea, Mædon, Rhys Fulber/Portion Control, Crystal Geometry, Monolith, Adam X, Dasha Rush, and Realmz. Sonic...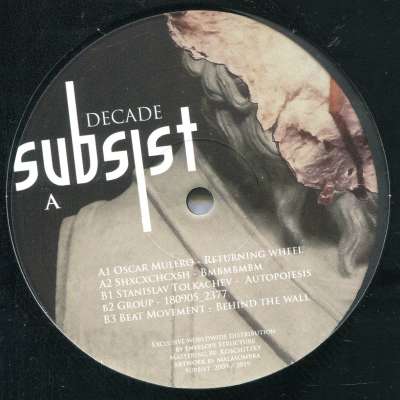 V/A: Decade
Compilation with tracks by Oscar Mulero, Shxcxchcxsh, Stanislav Tolkachev, Group, Beat Movement. 2019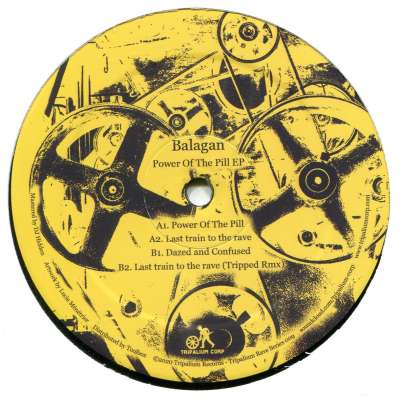 Balagan: Power of the Pill EP
More superrave on the 9th installment of the Tripalium Rave series by Balagan.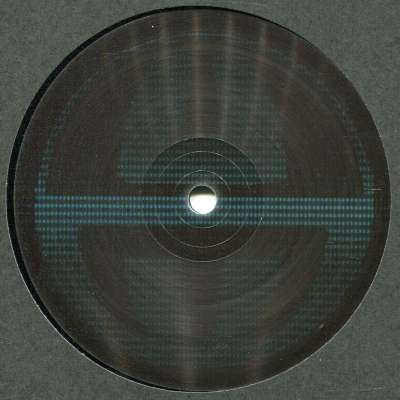 Unit Moebius: Chans 5
Strange abstract acid and techno by Unit Moebius (not credited on the label) from 2016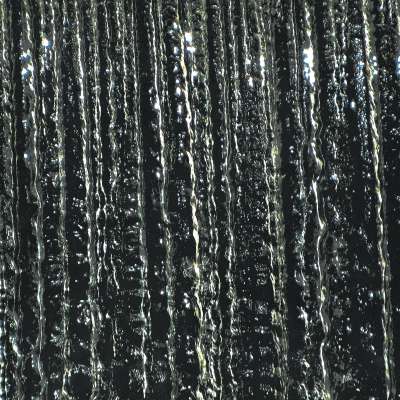 Shifted: The Dirt on our Hands
Summer 2020 double album by Avian label boss Shifted! ...back in stock shortly...