No results were found for the filter!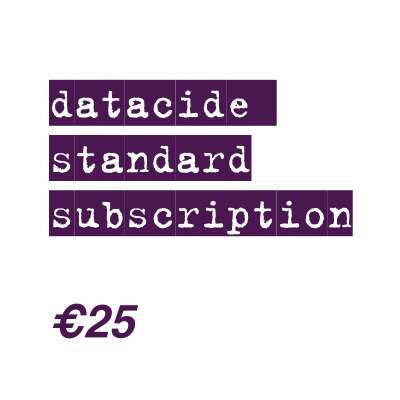 Datacide Subscription (Standard)
Standard Subscription: 4 issues for 25 euro incl. international shipping Our new standard subscription starts with the current or next issue (please specify) and includes the Almanac for Noise & Politics if you want. Usually this means...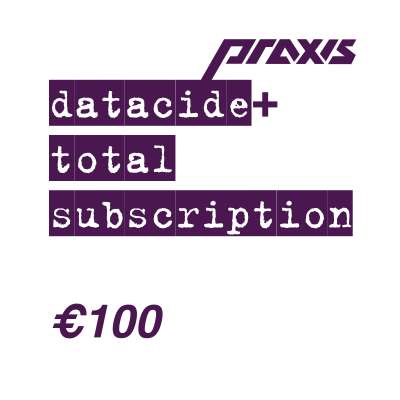 Datacide + Praxis Subscription (Total)
Total Subscription: 100 euro for all music and print appearing. You are sent all issues of datacide, the almanac, related books, and all Praxis and related record releases for two years and at least up to the retail value of at least 120...