No results were found for the filter!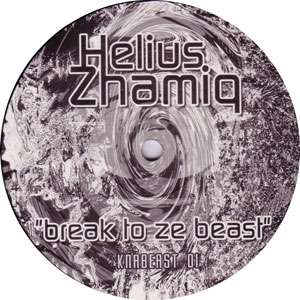 Helius Zhamiq: Break To Ze Beast
Helius Zhamiq on this breakcore oriented offshoot from Ka Ni Bal, from 2004, used copy, sleeve a bit marked from storage/transport.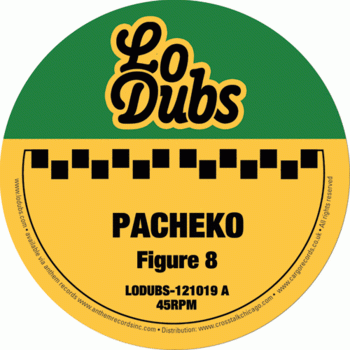 Pacheko/DJ 100mado: Figure 8/Trance 8 (12"+CD)
Strangely enough, if you want to get much of the bass music coming out of Venezuela, you have to go to Japan, and the primary source once there would be Murder Channel, a long running club night, which has played host to artists as...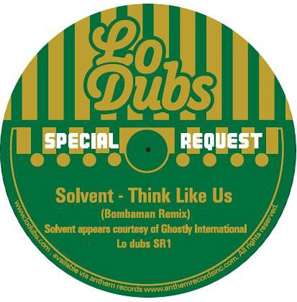 Solvent / Bombaman: Think Like Us (Bombaman...
Previously only available as a shared file, now it will be the first in a series of remix 12"s to be released on Lo Dubs under the subtitle Special Request. Bombaman's own original cut 'Rise Against' haunts the flipside with an eerie...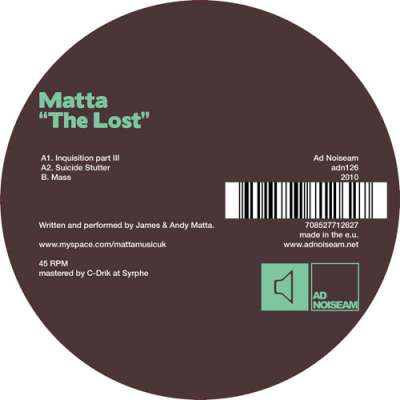 Matta: The Lost
"With their début record, Matta bring the excitement back to dubstep. Shifting genres, adding weight, sharpening the production: this young duo come up with an immense three tracker that taps in a variety of style and unite influences...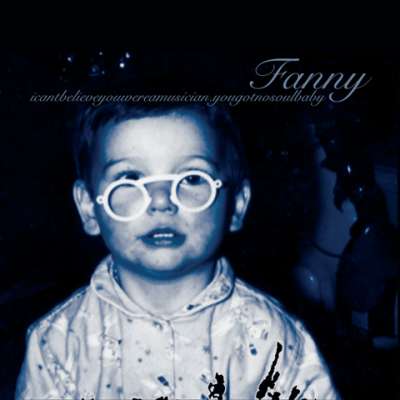 Fanny: icantbelieveyouwereamusician...
Great album by fanny on widerstand at an even lower price! Fanny: icantbelieveyouwereamusicianyougotnosoulbaby 2x12" (Widerstand 15) Widerstand is back after a long hiatus finally catching up with releasing some of the pearls that have...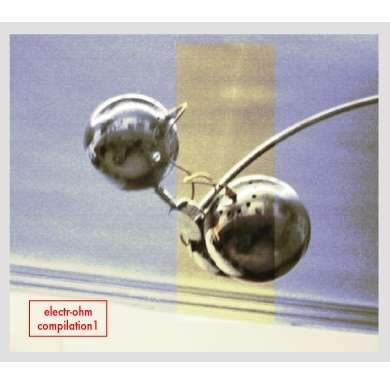 V/A: Electr-Ohm Compilation CD
1 Sunao Inami - Instrumental (4:38) 2 Empusae - Niflheim (4:21) 3 In Center Of Circle -Sak (1:11) 4 Noize Creator - Extra Terrestrial (4:26) 5 Flint Glass - Nocturnal Waves (4:28) Written-By - Gwenn Tremorin* 6 nOriyOshi - Cut (4:15) 7...