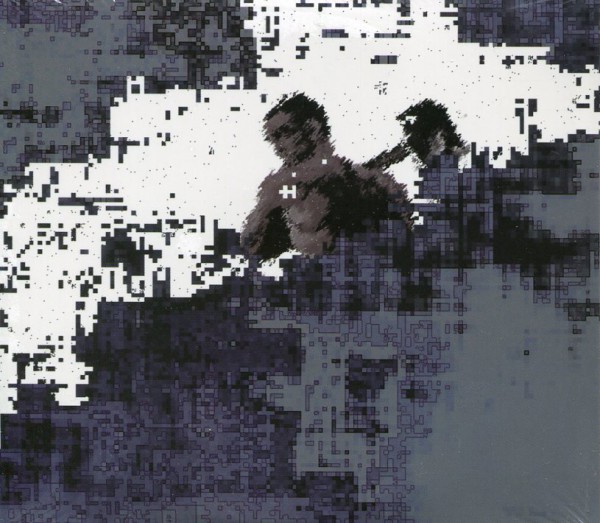 €6.00 *
€10.00 *
(40% Saved)
Prices incl. VAT plus shipping costs
Ready to ship today,
Delivery time appr. 1-3 workdays
In the course of the last few months a substantial section of the work released by Peter...
more
Product information "Pure: Bodyhammer 2xCD"
In the course of the last few months a substantial section of the work released by Peter Votava under different names in the 1990's, before his releases on Mego, Staalplaat and d0c, has been made available again on CD, most notably the retro compilation of classic ironic rave act Ilsa Gold (with Christopher Just, on Mego) and the deep electro-techno soundscapes of Current 909 (on d0c/Atmosfear).
A completely different aspect is presented by this double CD compilation of his hardcore material, released as Pure (or DJ Pure, Information:Overload, Violent Shit, PL and Slab), now available from Praxis as a double CD (Praxis 26CD). Collecting the material previously issued by Praxis itself, Loop, Drop Bass Network, as well as compilation tracks from Tigerbeat6, Biomechanic and a support compilation for the EKH, Vienna's only squat named after Ernst Kirchweger, a communist murdered by the Nazis, all from between 1994-2001. Almost like a history of hardcore of the'90s from dark acid to harsh noise.
Not only was most of the material released on limited edition vinyl, and now unavailable, all the hits, collaborations and rarities are here, including previously unreleased tracks:
CD1 starting off with the deceptively titled CD-ROM section (not for easy listening) - it's the audio track of a data CD - but soon delving into the hammering beats of Information:Overload, shifting into the satanic abyss of "Anoint me with the Black Sperm of Beleth" by Slab, before exercising "Analogue Terror" from the Drop Bass Network EP of the same title, already showing the variety of approaches even within the industrial hardcore realm. This is further illustrated by the various collaborations with other activists and hardcore experimenters of the time. Not only is the near-legendary "Violent Shit" EP featured, there are three more, previously unreleased tracks from this collaboration with Ec8or (at the time a Patric C. solo project), as well as the devastating "Killer Bees on Acid" produced with the late Liza N'Eliaz.
CD2 opens with another cult item: "Speeed" by Pure vs. GTI, originally released as a one-sided limited 12" on Loop, before continuing the journey in carefully chosen order through material defying the borders of "industrial" and "hardcore".
The bulk of the material was recorded and released between 1994 and 1999 - it appears that Pure decided after his massive "King Kong/Katharsis" on Praxis that he had said what he needed to say in this musical format. This double CD (on which "King Kong" is featured in its full 15 minute glory) is testimony to the insistence, depth and violence as well as the heterogenity of his artistic vision.
Related links to "Pure: Bodyhammer 2xCD"
Read, write and discuss reviews...
more
Customer evaluation for "Pure: Bodyhammer 2xCD"
Write an evaluation
Evaluations will be activated after verification.