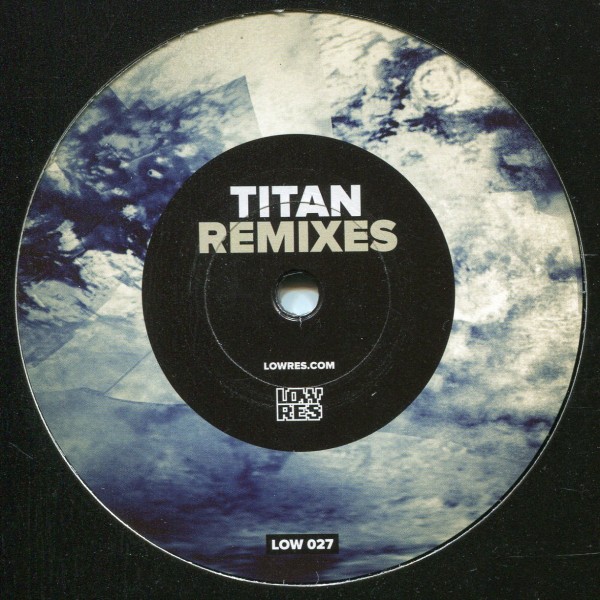 €7.00 *
€9.00 *
(22.22% Saved)
Prices incl. VAT plus shipping costs
Ready to ship today,
Delivery time appr. 1-3 workdays
Low Res returns to the vinyl front with a 12" with the original and three remixes of Adjust's...
more
Product information "Adjust: Titan Remixes"
Low Res returns to the vinyl front with a 12" with the original and three remixes of Adjust's Titan.

Fresh from the pressing plant!
300 copies, exclusive distribution by Praxis
LOW 027 - Adjust - Titan Remixes - 12" Vinyl
In an era where paltry software remixes are a thinly veiled attempt to retread played material as a weak appeal to launch unknown producers, or worse, a desperate plea for social followers in a bootleg capacity, it seems the critical art of the remix project is a dead and rotting half-eaten corpse on the tracks of electronic music's underground railways.
Enter, the Titan. Only on Low Res Records.
An original track by Adjust, featuring remixes from Meander, Detroit Gore Police and Tarmvred. Each producer armed with the pedigree and capability to strip you of your fingerprints and leave nothing for dental records to trace, all with the single push of a space bar.
As your speakers begin to spew a straight up sonic seance surely to suture your future wide shut, the darkness grows colder with each revolution of the record and the needle digs deeper into your vinyl skin within. Each groove that passes, you have no choice but to submit to pure mechanical breakdown and are forced to peel your skin back and expose your very essence to the frequencies that begin to deconstruct your pithy soul. This is a total scrotal recall of Schwarzeneggerian proportions.
Leading with the Meander remix, you the listener are instantly punched in the throat and the perineum with both of Mike Tyson's robotic iron fists at the same time. Pain, ecstasy, bewilderment and the thrill of the kill in one gigantic money shot. Little hope is left, writhing helplessly on the ground, as you stare up from the floor starstruck with delicious agony. The blood in your mouth tastes like nectar, your eardrums swollen with fear. With the value of the remix steady on the decline, this remix is measured not only in decibels, but in body counts for the coroner.
Then the Detroit Gore Police remix backs up the dump truck and drops seismic kicks and concrete bricks that grind your bones into a gelatin mâché that gets funneled into whats left of your ears, force fed by bass lines that make your eyes pop like condoms filled with phosphorescent urine from the gods, punished and pummeled, weak and forgotten, you prepare to leave the world like you entered, naked and afraid…
But before you can wither away to dust and resign from your mortal coil, the Tarmvred remix howls across the sand under the moonlight sky and circles your perimortem crawl towards death, slowly splitting your black oak, spreading your gates and turning your kingdom of suffering into a final frozen tomb of eternal sleep. A crushing whirlwind of creeping metallic devastation that pierces your innervision. No one on this planet does, like Tarmvred does.
Finally, seemingly as an act of moderated mercy, the original version of Titan by Adjust is capped off as the coup de grâce to abuse and confuse the polymatic construct of acetatic compounds found in pounds of sounds. You muster to escape by seppuku, but are only drawn to block high decibel punches in bunches with your face while your orbitals are destroyed by audibles of psychotic southside chicago acid jungle nightmares that your diminishing soul lacks in capability and composition to escape from. You never stood a chance. It's over. The needle runs out the groove and darkness falls into a static silence as amplified paper scrapes close out your existence… you are lost and alone, on Titan.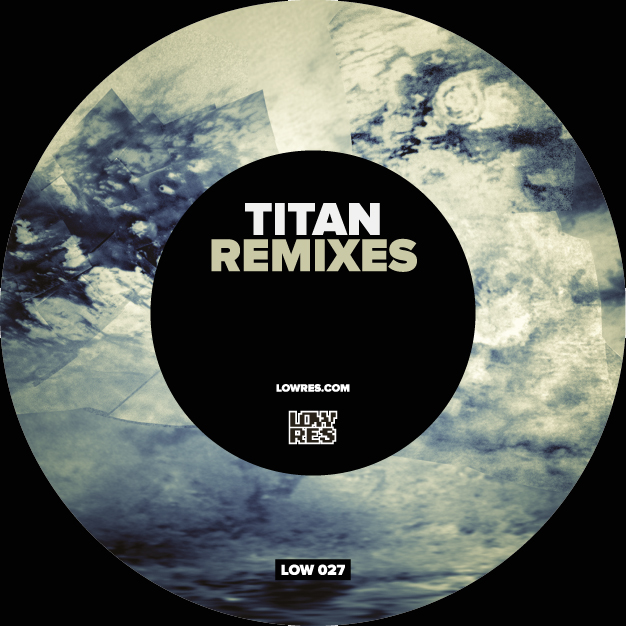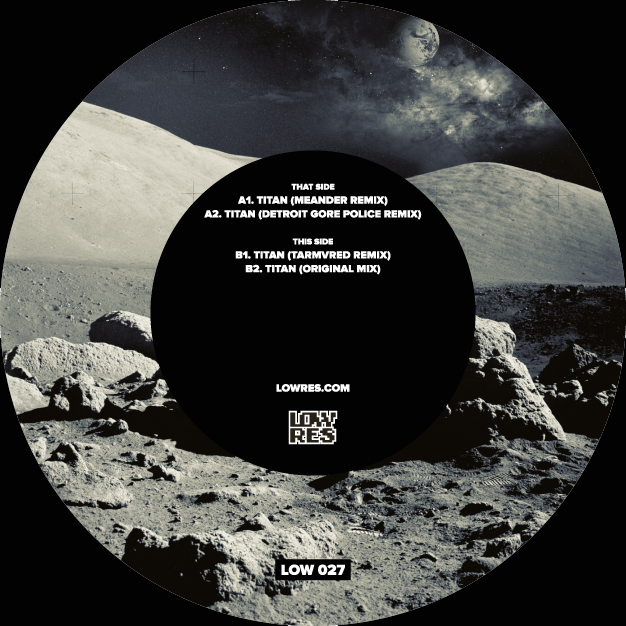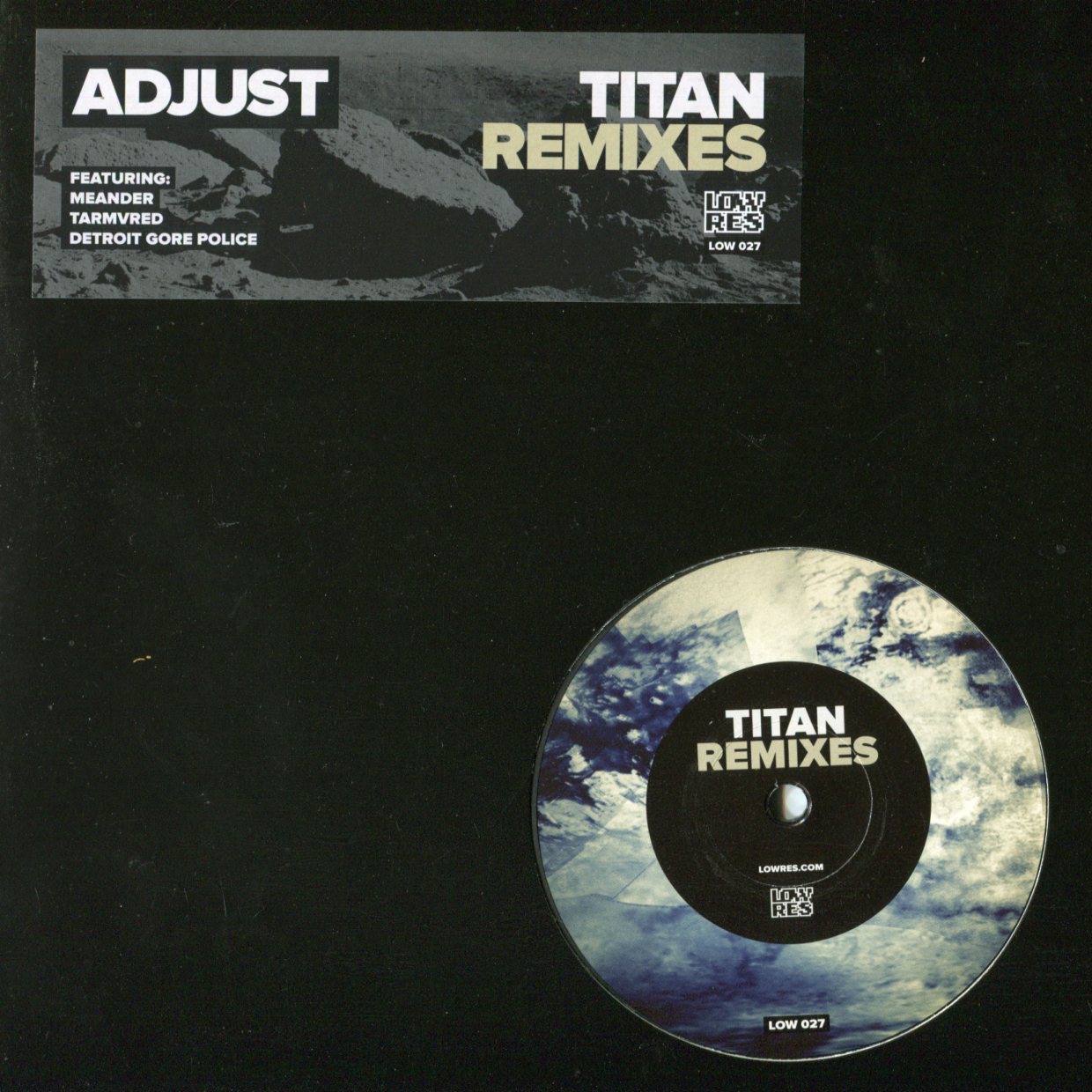 Related links to "Adjust: Titan Remixes"
Read, write and discuss reviews...
more
Customer evaluation for "Adjust: Titan Remixes"
Write an evaluation
Evaluations will be activated after verification.