No results were found for the filter!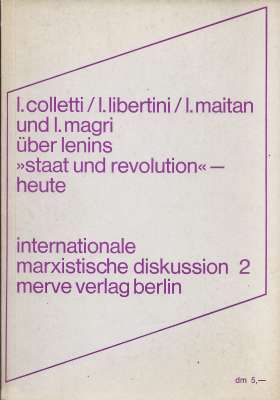 Colletti/Libertini/Maitan/Magri: über lenins...
Eins der allerersten Bücher im Merve Verlag in der Reihe internationale marxistische diskussion. Merve stand damals der PCIAbspaltung um il manifesto nahe, aber publizierte auch Autoren der Autonomia. Hier untersuchen Lucio Colletti,...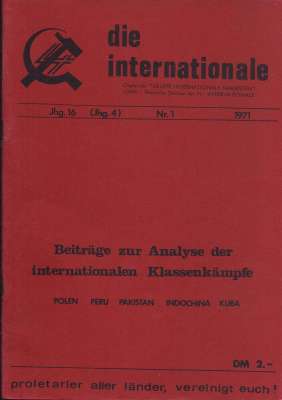 die internationale - Jg.16 Nr.1 1971
Ausgabe 1 des 16. Jahrgangs des Organs der "Gruppe Internationale Marxisten" von 1971. Gebrauchsspuren, guter Zustand. Analysen der internationalen Situation: Polen, Peru, Pakistan, Kuba, Indochina.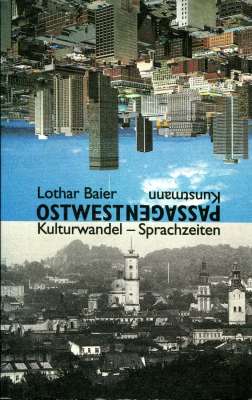 Lothar Baier: Ostwestpassagen
"Beim Wechsel zwischen osteuropäischer Vergangenheit und westlicher GEgenwar kam mir manchmal die Vermutung, daß die Menschen sich heute lediglich einreden, für das plurale Zusammenleben besonders gut gewappnet zu sein, daß sie es aber...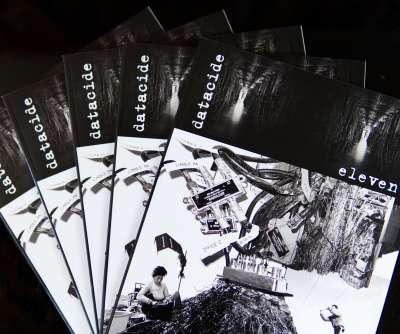 Datacide Eleven (2022 reprint)
Now available again: Datacide Eleven, originally from 2011. datacide eleven originally appeared in February 2011, a little bit over two years after the predecessor issue which had been published in October 2008 and had been accompanied...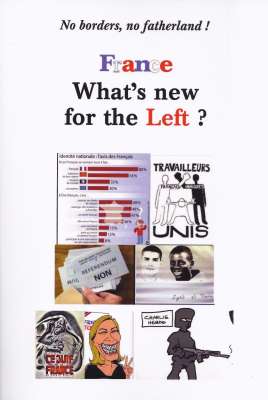 No borders, no fatherland!: France - What's new...
The collection of articles offers a socialist point of view about some recent developments and events which occured in France in the fifteen years 2002-2017. It does not pretend to give a detailed account of all the problems recently...
Theodor W. Adorno: Negative Dialektik / Jargon...
Negative Dialektik Vorrede Einleitung Erster Teil: Verhältnis zur Ontologie I. Das ontologische Bedürfnis II. Sein und Existenz Zweiter Teil: Negative Dialektik. Begriff und Kategorien Dritter Teil: Modelle I. Freiheit. Zur Metakritik...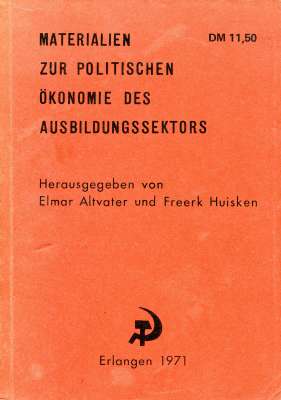 Elmar Altvater, Freerk Huisken (Hg.):...
Materialien zur politischen Ökonomie des Ausbidlungssektors. Herausgegeben von Elman Altvater und Freerk Huisken. Politladen Erlangen 1971. Deutliche Gebrauchsspuren.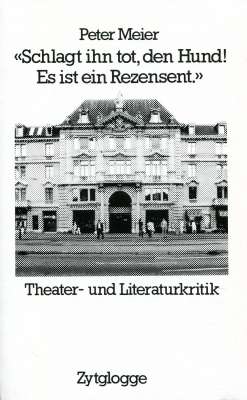 Peter Meier: "Schlagt ihn tot, den Hund! Es ist...
Peter Meier: "Schlagt in tot, den Hund! Es ist ein Rezensent." - Theater und Literaturkritik, Zytglogge Verlag 1987 Innen markiert als "unverkäufliches Leseexemplar". Sehr guter Zustand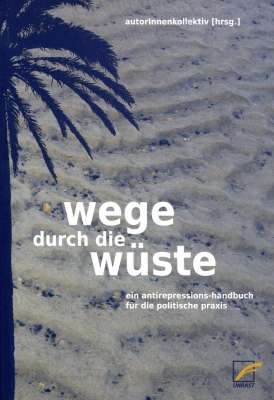 autorInnenkollektiv (hrsg.): wege durch die...
autorInnenkollektiv (hrsg.): wege durch die wüste - ein antirepressions-handbuch für die politische praxis gebraucht, sehr guter zustand