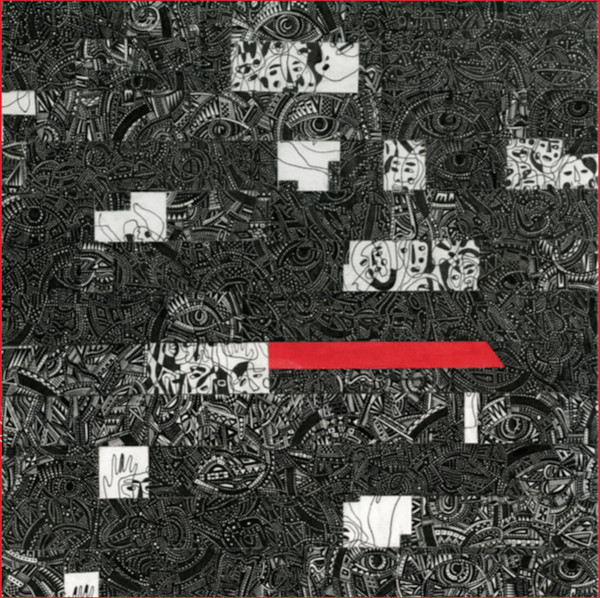 Arma 15 by Acid Elf from 2017. We also a´have all the most recent releases in stock! ARMA...
more
Product information "Acid Elf: Ultrasound"
Arma 15 by Acid Elf from 2017. We also a´have all the most recent releases in stock!
Aelfric Michael Avery has been a self-reliant artist for a long time. The Canadian producer has been exploring underground acid and rough, homemade techno since releasing his first material as Avery Monarch back in 1994. However it wasn't until more than ten years later that his music would surface again on his own Napalm Enema label. Varied projects such as Electrokinesia and Crown Jewel have yielded scores of digital EPs and albums, while Napalm Enema has also carried work by the likes of FaltyDL, Paul Blackford and Mrs Jynx.

Avery has released just as much music under his Acid Elf guise, most notably appearing alongside +10 Acid Crew (Jodey Kendrick) for the sought-after Bruvs Acid EP, and now the alias makes a welcome return to vinyl with four essential tracks from the archives. There's a subdued, hypnotic and delirious quality to the productions on this EP for Arma, ranging from the uneasy delay pulses of "Fetus" to the metallic clamour of "Urban Wasteland", but most importantly they're all injected with a distinctive personality that stands apart from the 303-tweaking masses. This is undoubtedly acid music, but it crackles with an energy far removed from the same cookie-cutter Chicago knock-off formula that so many turn out these days.

Talking about the creation of these tracks, Avery explained that they were recorded between 2009 and 2010 in Parksville, a town by the ocean on Vancouver Island. The equipment list used for the sessions includes many perennial favourites such as the 606, 707, 808, 909, Jupiter 6, 101, 303, MS-20 and a Doepfer modular, all run through an erratic RE-201 Space Echo for extra analogue crust.

He also explained the inspiration for the "Ultrasound" recordings were the tumultuous experiences of his wife's seizures during pregnancy, and the relief of both her and their son making it through such times unscathed. It's an intimate perspective transmitting from a corner of electronic music that often feels quite impersonal, further demonstrating the individual appeal of Acid Elf, amongst Avery's many other endeavours.

Cover artwork by Pavlik Kuznetsov
Related links to "Acid Elf: Ultrasound"
Read, write and discuss reviews...
more
Customer evaluation for "Acid Elf: Ultrasound"
Write an evaluation
Evaluations will be activated after verification.