No results were found for the filter!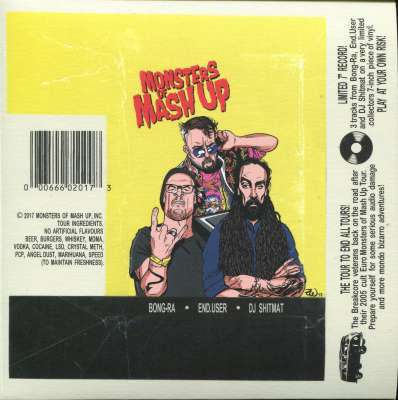 V/A: Monsters of Mash Up
Tour 7" on Kriss Records features Bong-Ra, End.User and DJ Shitmat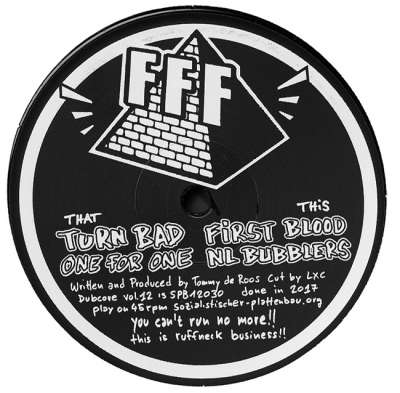 FFF (Dubcore 12)
Dubcore Vol.12 welcomes back rotterdam soundboy FFF under the radar. FFF droped two tunes for Dubcore Vol.7 in 2009, now he is back for four more tunes. He is taking his round this time with a melange of footwork infected jungle,...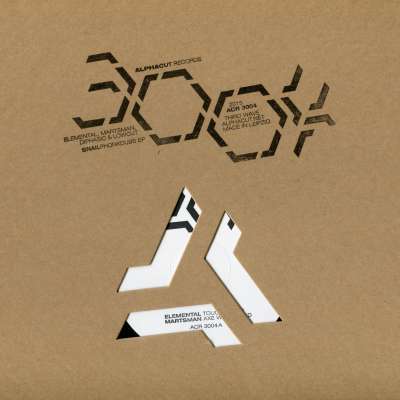 V/A: Snailphonkdubs EP
Elemental/Marksman/Diphasic/Lowcut share this Alphacut 3004 platter with 4 full tracks and lot of locked grooves to play with! Last copy with some minor storage wear, hence lower price!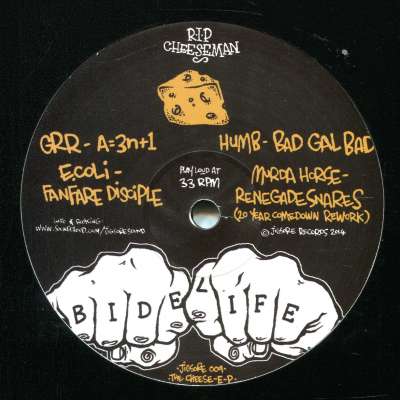 V/A: The Cheese EP
A1 –Grr A=3n+1 A2 –Ecoli Fanfare Disciple B1 –Humb Bad Gal Bad B2 –Murda Horse Renegade Snares (20 Year Comedown Rework)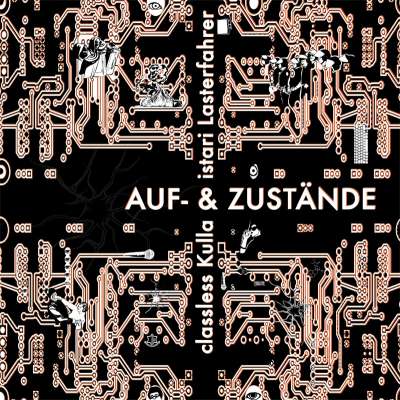 Classless Kulla & Istari Lasterfahrer: Auf- &...
1 Materie in Bewegung LSD (Next to the River) Electric Der Film da Drin Verschwörung der Gehirne 2 Red Army Snipper Es gibt kein Kommunismus weil es Deutschland gibt Gartenbau I'm Classless Production Tide After the full length cds...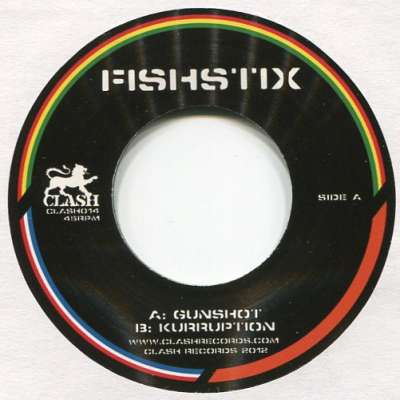 Fishstix: Gunshot / Kurruption
Clash Records is back with a new 7", the first in almost 3 years!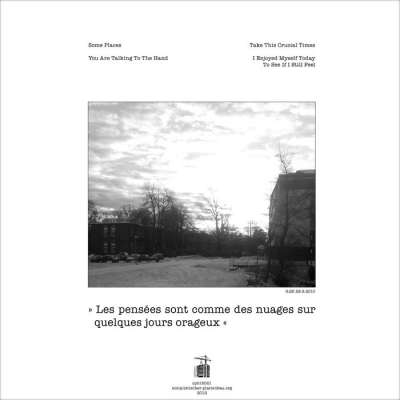 Istari Lasterfahrer: Some Places
Istari Lasterfahrer is back with a four-tracker as a hommage to the many places he played at over the years with his typical junglist style. here's what the label web site says: The 1000 Schattering Trashbins of God and Prethinker and...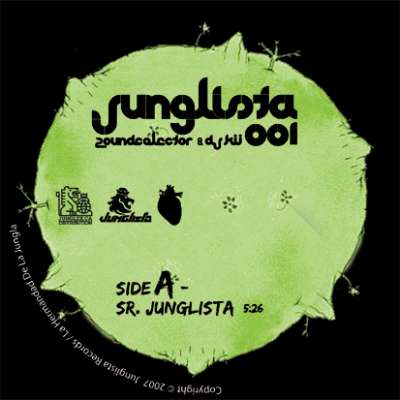 ZoundColector & DJ Kü: Sr. Junglista/Nyahbingi...
Side A: "Senor Junglista" - Zoundcolector & DJ Ku Side AA: "Nyabinghi Man" feat. Morodo - Zoundcolector & DJ Ku JungleX established Junglista Records to showcase S.American artists' unique musical styles and production talents....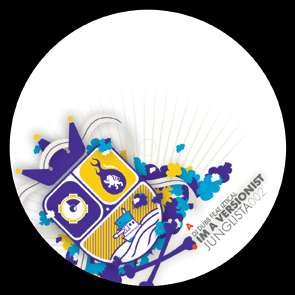 DJ Dubb: I'm A Versionist/Cenizas De Babylon
Side A: "I'm a versionist" feat. Iztical - DJ Dubb Side AA: "Cenizas de Babylon" feat. Modizel - DJ Dubb Junglista 02 has Caracas, Venezuela's mighty DJ Dubb taking the controls, flying high with "I'm a versionist" featuring Iztical and...