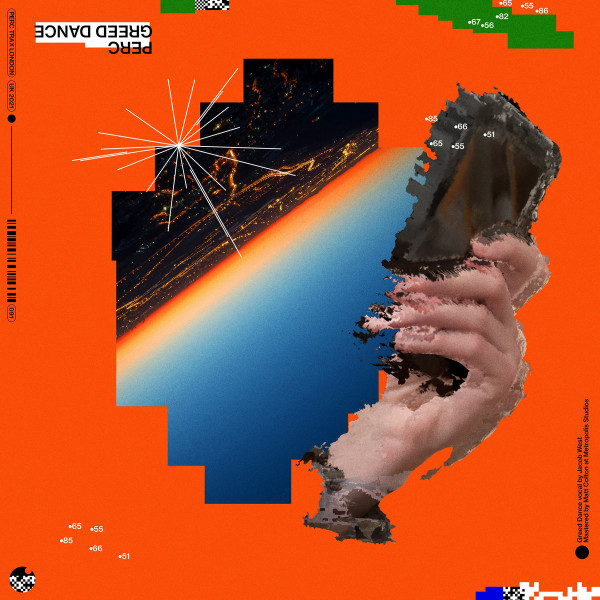 This product is currently not available.
Label info: Perc returns to Perc Trax with an EP that takes the controlled chaos of his DJ...
more
Product information "Perc: Greed Dance"
Label info:
Perc returns to Perc Trax with an EP that takes the controlled chaos of his DJ sets as inspiration for three tracks that have their sights set firmly on the dance floor.
'Greed Dance' is Perc's first full EP in 14 months, following 'Fire In Negative' on Perc Trax back in September 2020. Since then Perc has pushed through lockdown with an intense production regime resulting in tracks being signed to Lebendig, Possession, RAW and Rote Sonne, as well as this EP for Perc Trax.
Originally started at Christmas last year, lead track 'Greed Dance' started life as an anger fuelled full vocal track aimed squarely at the hypocrisy of certain sections of the dance music industry, but over time has been stripped down to a tight rhythm track with sparse vocal elements reflecting a change of mood as the UK's clubs and events were finally allowed to open again this summer.
B1 'Resistor' takes a similar approach as previous Perc release 'Toxic NRG', looking to squeeze maximum dance floor drama out of a small group of continually tweaked sounds. Finally B2 track '240 Volts' layers rapid fire organ arpeggios over a rock solid kick & bass foundation to create something fresh for both Perc and techno in general.
released November 12, 2021
Related links to "Perc: Greed Dance"
Read, write and discuss reviews...
more
Customer evaluation for "Perc: Greed Dance"
Write an evaluation
Evaluations will be activated after verification.