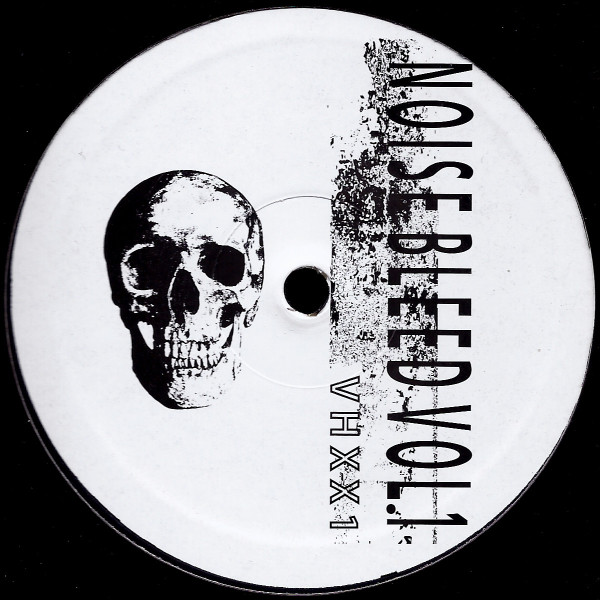 Beginning of a new series on Pure Hate: Noisebleed. Four energetic hard techno tracks from...
more
Product information "V/A: Noisebleed Vol.1"
Beginning of a new series on Pure Hate: Noisebleed. Four energetic hard techno tracks from Ryuchi Tekeuchi, Gaja, Swarm Intelligence, Strisc.
Label info: Berlin's Pure Hate releases the first record in their new Various Artist series 'Noise Bleed' featuring tracks by Ryuji Takeuchi, Gaja, Swarm Intelligence & STRISC.

Ryuji Takeuchi:
Making a return to Pure Hate after his infamous 'Essentials EP' on PH002, Ryuji Takeuchi is renowned for his driving, hypnotic, atmospheric, raw, emotional interpretation of Techno. he has released on some key labels over the years including Inner Surface Music, LK Rec, Arms, Clan Destine Records, Infidel Bodies, Instruments Of Discipline, Depth. Request, his own LSN & Hue Helix imprints and more recently Dax J's Monnom Black.

Gaja:
Once locked into the throes of Berlin's ceaseless techno throb and now back home in Albenga, Italy, Gaja represents the gnarly, noisy extremity of modern dance music. It's a desolate, distorted place where blasts of noise spit in the empty footprints once shaped by snares and hi-hats, and the bass bleeds out over everything. Having recently released his debut album 'Morning Fist' on his own Ophism imprint, Gaja makes his Pure Hate debut in style with track 'Hangman'.

Swarm Intelligence:
From rhythmic noise to the brutal and bleak constitute a distinctive sound that Simon Hayes has been honing for more than a decade under his Swarm Intelligence guise. Having remixed MDD on PH003 The Dublin-born artist has cemented his place in the Techno underground with critically acclaimed LPs and EPs on labels like 47, Instruments of Discipline and Voitax plus standout sets at clubs like Berghain and Basement NY. Simon also recently launched his own self titled vinyl imprint Swarm Intelligence as a platform to explore his own imaginings of futuristic industrial music.

STRISC.:
Last but not least and rounding the record off in his trademark brutal style, label head STRISC. finally makes his anticipated debut on Pure Hate with track 'Melt Pit'.
Related links to "V/A: Noisebleed Vol.1"
Read, write and discuss reviews...
more
Customer evaluation for "V/A: Noisebleed Vol.1"
Write an evaluation
Evaluations will be activated after verification.