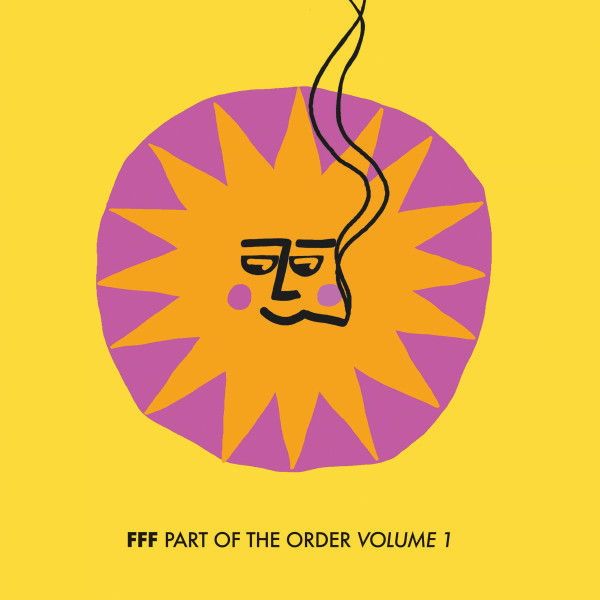 FFF - TripletimesF · FFF - Part Of The Order Volume 1 [previews] Reviews: This...
more
Product information "FFF: Part Of The Order volume 1"
Reviews:
This whopping 16-track, two-part album from Dutch breakcore-turned jungle-ist, FFF, covers the full gamut of his modern sound and then some. As expected, there's plenty of top-quality jungle (the pitter-patter rhythm and dystopian glow of 'My All' is a highlight), particularly of the four-to-the-floor variety (see: atmospheric number 'The Information', the chipmunk euphoria of 'Only You' and darkside roller
'One Sound'). However, the real choice cuts are those that see him step outside this comfort zone. On 'Volume 1', check the seven-minute, ultra-sparse ambient jungle opener, the squelchy, whimsical 4/4 of 'J.W's Experiment' and militant technoid juke track 'Ambush'. 'Volume 2' finds another triplet-centred track, 'Paragon Of Reason', lifting its head above the pack, while the low-slung bleep techno of 'Time Is Eternal' offers some respite from the intense BPM range. [Ben Hindle DJ Mag, May 2022]

*It's raining breaks! A hailstorm of jungle and drum n' bass has hit our shelves, and first of the droplets to settle (that is, onto our turntables) is FFF's latest album. Breaking away from the bangerized, 'Part Of The Order' is a junglist's fever dream, occupying the liminal spaces between rollage, hard heat and liquidation in equal measure. On it, tribal drum grooves ('Planet's Rhythm') and lo-fi breaks ('Disco Undertaker') weave between bursts of heavenly synthwork and existential vocal samples. Even weirdo art-pop jungle rears its head ('J.W.'s Experiment'), proving this one of the weirder ends to De Roos' catalogue. [Juno 2022]
credits
released June 17, 2022
Related links to "FFF: Part Of The Order volume 1"
Read, write and discuss reviews...
more
Customer evaluation for "FFF: Part Of The Order volume 1"
Write an evaluation
Evaluations will be activated after verification.