No results were found for the filter!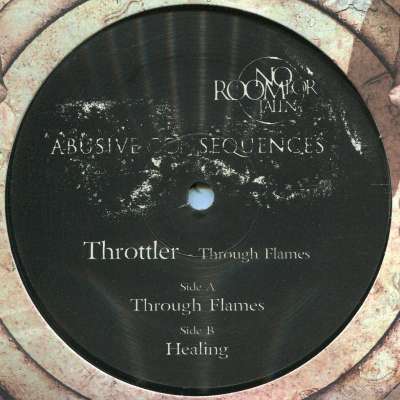 Throttler: Through Flames
Early Throttler 12" on the No Room For Talent spin-off label Abusive Consequences. Strangely we apparently never had it in the shop before!? Better late than never as they say...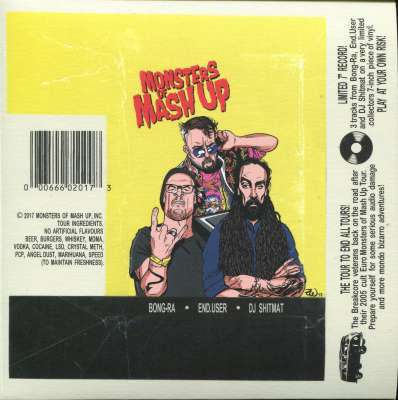 V/A: Monsters of Mash Up
Tour 7" on Kriss Records features Bong-Ra, End.User and DJ Shitmat

Clastah: Dead Stars 2x12"
recordings for this new album went on for the last three years on rare occasions with lots of thinking, traveling, soldering and doubting in fare nebular space systems inbetween. but everything should come to an end, all fuel on the...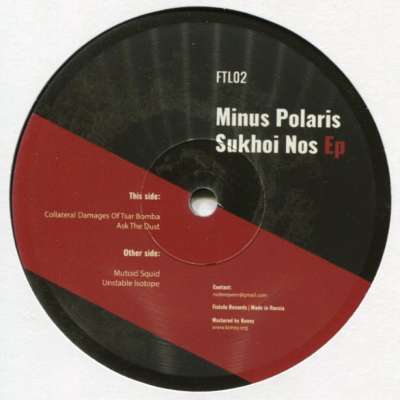 Minus Polaris: Sukhoi Nos Ep
Brand new hardcore/speedcore release from the artist also known as Cyclic Backwash, Raoul Radical and many other pseudonyms, on Rude Repeen's Fistula Records from Russia! RESTOCK - NEW LOWER PRICE!

Speak Onion: Unanswered
Label info: Queens, New York's Speak Onion (Dan Abatemarco) emerges from the darkest sub-basements of drum and bass to fire his opening salvo on Ohm Resistance. "Unanswered", a contorted fusion of warped edits, seething noises and...

Zombieflesheater: Bloodsport Soundclash EP
From Zombieflesheater's KRITIK AM LEBEN blog: One year after the Bloodsport Soundclash cassette on ALARM comes a 12″ vinyl on Kritik Am Leben and Flop Beat Disk today, with 4 of the 8 tracks from the tape plus one exclusive track that...

Redrot: Freedom/Twitch
This instrumental 7" features a more restrained and clean sound for Redrot, foregrounding bass and clear production but retaining the raw, dark sound he has cultivated in Michigan's ever changing climes. We call it industrial bass music....

Les Neiges Noires de Laponie: Frozen Relics
Extreme and noisy speed-/break-/glitchcore on 4 tracks! Limited to 100 copies on white vinyl.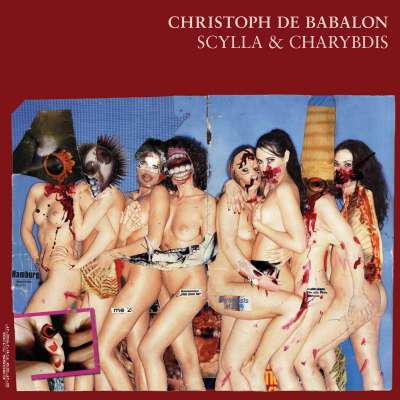 Christoph de Babalon:Scylla & Charybdis +...
Christoph de Babalon's Diptychon about the unforgettable story of "Scylla & Charybdis" transcends past, present and future, myth and reality. On clear vinyl, printed innersleeve, cover design by Ian Liddle. This special edition includes...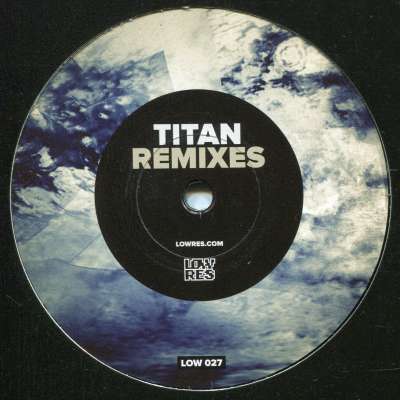 Adjust: Titan Remixes
Low Res returns to the vinyl front with a 12" with the original and three remixes of Adjust's Titan. Fresh from the pressing plant! 300 copies, exclusive distribution by Praxis LOW 027 - Titan Remixes by Adjust LOW 027 - Adjust - Titan...