No results were found for the filter!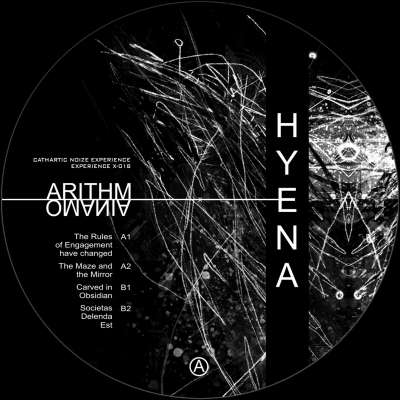 Hyena: Arithmomania
OUT NOW Excellent atmospheric broken beats by Hyena, another great and unusual release on Cathartic Noize Experience. Experimental music created with analogue gear and no fear to cross borders - that's only two things Giona Vinti aka...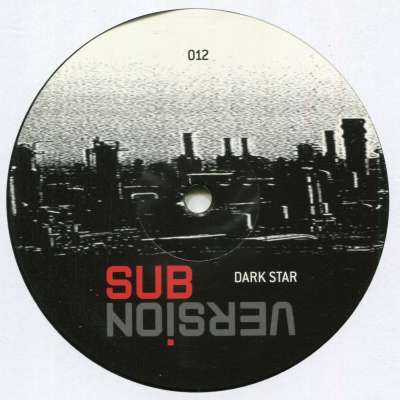 DJ Pure & Christoph Fringeli: Dark...
OUT NOW! Sub/Version is the sister label to Praxis dedicated to hard and dark drum'n'bass, epic breakcore and bass exploration. Sub/Version was mainly active on the vinyl front between 1997 and 2009 with a range of releases by founders...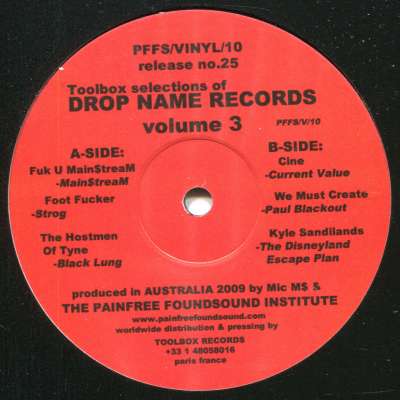 V/A: Toolbox Selections Of Drop Name Records...
From 2010, PFFS compilation released via Toolbox with tracks by Main$tream, Strog, Black Lung, Paul Blackout, Current Value, The Disneyland Escape Plan.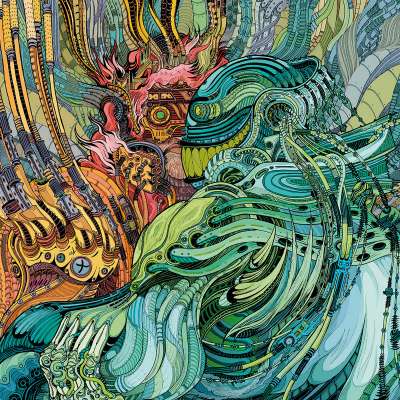 Somatic Responses: Interlinked EP
Excellent Somatic Responses release from November 2020. Unfortunately bottom right corner of sleeve got bent in transit, hence the lower price. Interlinked EP [HCR006] by Somatic Responses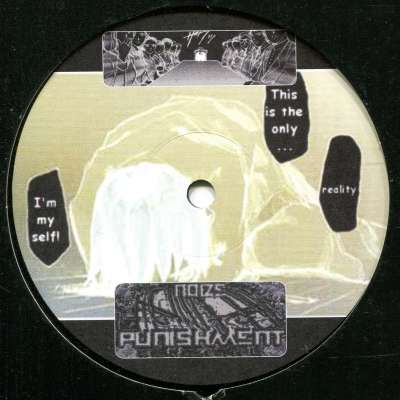 Noize Punishment: Daemons
Vinyl in excellent condition, but sleeve is a bit worn. Could be exchanged were it not for the sticker. Self released in 2001 by Noize Punishment, aka Forbidden Society. Includes a Rich Kid (Panacea) remix.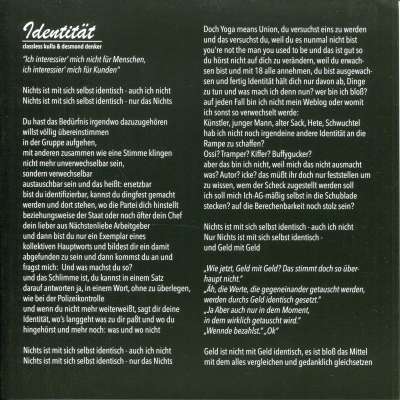 Classless Kulla, Desmond Denker, Istari...
Label info: 10 year anniversary release to the 2010 released cd by Classless Kulla & Istari Lasterfahrer. This 7inch brings two of the tracks on vinyl. the first one is 'identität' done by Classless and Desmond Denker from Bambam Babylon...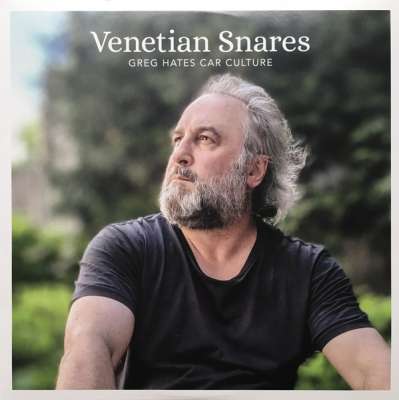 Venetian Snares: Greg Hates Car Culture 2x12"
The classic first Venetian Snares 12" originally released on History of the Future in 1999, now spread over two 12"s for maximum loudness!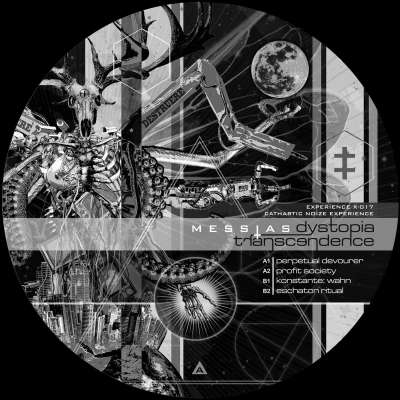 Messias: Dystopia Transcendence
Excellent 4-tracker of experimental atmospheric broken up speedcore from Messias. Limited to 100 copies with download code and poster. There was a tiny number of transparent green vinyl versions of this release which are now SOLD OUT....
Producer Snafu: Your Weapons Will Not Shake Our...
Producer Snafu's track "Fuck it Up" in original version plus four remixes by The Outside Agency, Jimmy S, Deformer, Istari Lasterfahrer! TNI # 27 / Your Weapons Will Not Shake Our Music Resistance EP by Producer Snafu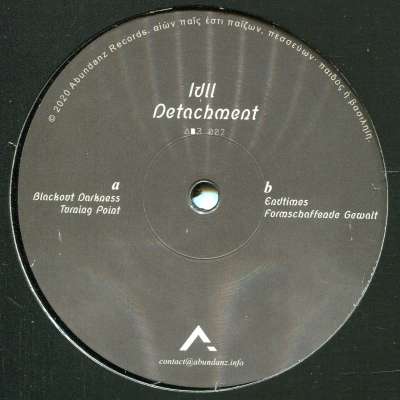 Idll : Detachment
Brand new 4-tracker with fierce breakcore on this new label from Berlin! The Second release on Abundanz. Limited to 200 copies!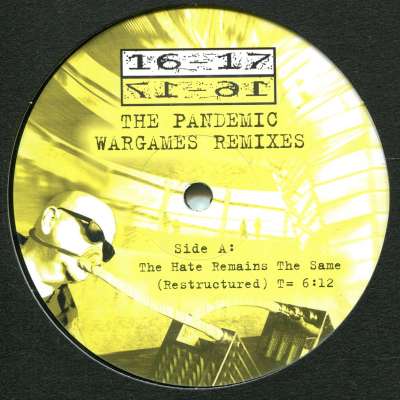 16-17: The Pandemic Wargames Remixes
OUT NOW 16-17 return to Praxis with a triple assault of ultrasonic remixes. The Pandemic Wargames Remixes are based on backing tracks originally recorded in 1995 for a follow up to the album Gyatso which eventually materialised earlier...