No results were found for the filter!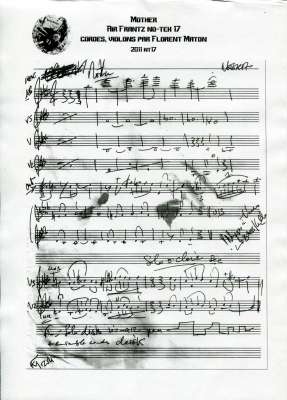 Air Frantz: s/t EP
Excellent release on No-Tek with tracks ranging from the avant-gardist to speedcore. Includes A score sheet. Hand printed silkscreen sleeve. Limited to 200 copies.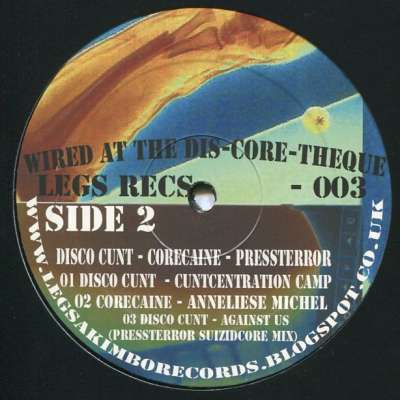 V/A: Wired At The Dis-Core-Theque
Compilation with Hatewire on Side 1 with two noisy speedcore tracks, while on side 2 we find Disco Cunt, Corecaine, and a Pressterror remix of a Disco Cunt track.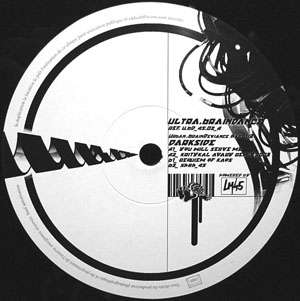 Darkside: Urban.BrainDeviance Part. 1/3
Extreme speedcore by Darkside on Ultra.BrainDance. A1 - You Will Serve Me (5:41) A2 - Kritykal Avary Remix 2008 (3:17) B1 - Requiem Of Kaos (4:42) B2 - XPHP_45 (4:34)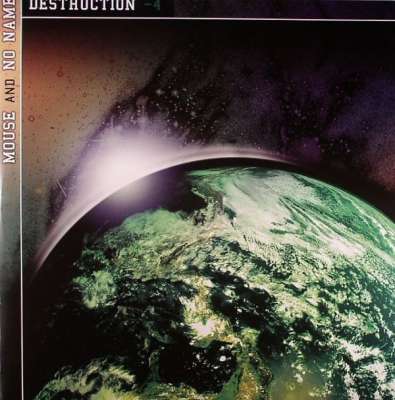 Mouse & No Name (Destruction -4)
A1 - No Name: Premonition (6:08) A2 - No Name: Era (5:35) B1 - Mouse: Toi Tu Te Tais (5:37) B2 - Mouse: Nart (5:07) The Michelson sisters for the first time on one record!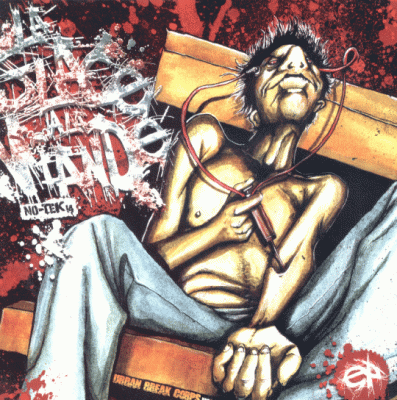 JeRe: La Glace A La Viande EP/Urban Break Corps...
Excellent 2009 release on No-Tek combining speedcore and breakcore to great effect! Unfortunately two corners of the sleeves were slightly damaged in transit. Hence the lower price (was EUR 9.00) A1 - T Sourd Ou Quoi?... (3:51) A2 -...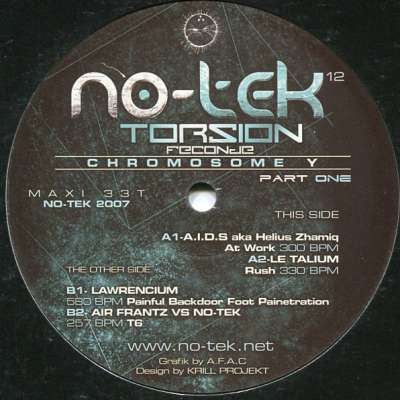 V/A: Torsion Féconde - Chromosome Y (Part One)
The "male" pendant to the No-Tek 12x, feat. Lawrencium, Air Frantz vs. No-Tek, A.I.D.S. aka Helius Zhamiq, Le Talium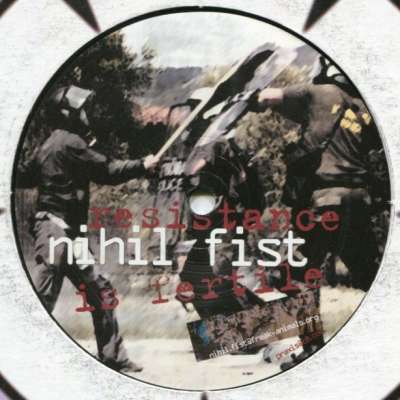 Nihil Fist: Resistance is Fertile
Praxis 42 : Nihil Fist : Resistance Is Fertile : 12" Vinyl Militant speedcore noize possibly even more extreme than his vinyl debut "Think & Destroy" (Praxis 38). Here a strong element of metal is woven into the rapid fire beats, and the...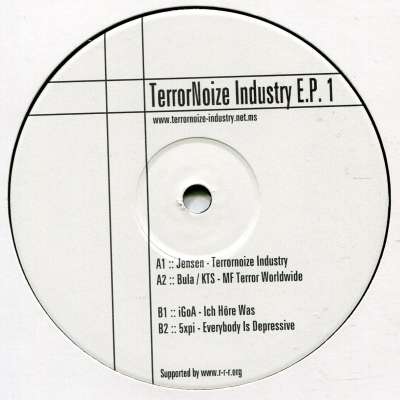 V/A: Terrornoize Industry E.P.1
Back in stock! Last copies from the label vaults! Original from 2004. Swiss hardcore/speedcore label with a 4-track comp, feat. Jensen, Bula, iGoA, and a breaky track by 5xpi.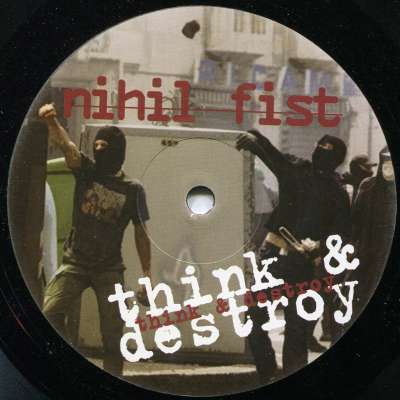 Nihil Fist: Think & Destroy
Six tracks of the most uncompromising speedcore noise around, Nihil Fist tests your capabilities to detect beats in a rapidfire assault on the senses. After 3 CDR's this is his first vinyl, connecting power-noise with a militant...