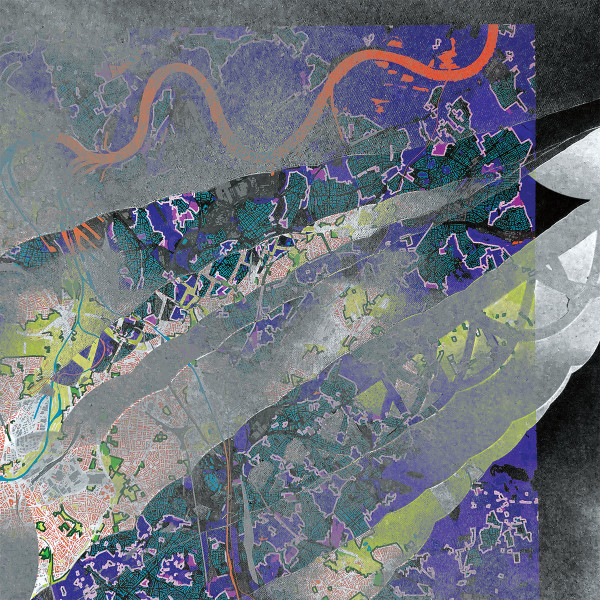 Label info: Zvrra debuts on Avian. The multifaceted artist and video game developer arrives on...
more
Product information "Zvrra: Bizzaroland"
Label info: Zvrra debuts on Avian.
The multifaceted artist and video game developer arrives on the label with a brace of glistening ambient Techno and Noise derivatives. The versatile producer, whose auteur approach to recorded output has yielded a wealth of dense and considered material over the years, marries melodic synthesis with glassy, effervescent sound design and considered polyrhythms to arrive at a cohesive but undeniably idiosyncratic nine track offering.
Cinematic opener Bizzaroland combines vocal manipulations with phasing, noisy drones that stand in pleasing contrast to a mournful lead that delicately emerges at the midpoint. Follow up Society, offers a meditative take on stepping ambient Techno before Bizzaroland II treats the listener to a heady, stripped back slice of tripping beatless machine music. Tribal cut Figurine closes the A side and sees the material segue into more ominous territory with pulsing low end, percussive flourishes and harsh bursts of white noise. On the flip, B1 Inside sees the artist roll out another stripped back Techno experiment - this time dry and saturated and propelled by a single lead sequence that shifts about the high mids. Oracle returns to a more esoteric, undefined sonic palette - a cacophonous blend of heavily panning drones in line with the artist's more experimental work. In the same vein Prohibited is a powerful noise cut that finds its contrast in subdued moments towards the end of its run time. As the record approaches its close, Tired Beetle settles the mood somewhat - an introspective, atmospheric ambient recording tethered with admirable low end, before off kilter invocation Untitled draws the collection to its logical end point.
Related links to "Zvrra: Bizzaroland"
Read, write and discuss reviews...
more
Customer evaluation for "Zvrra: Bizzaroland"
Write an evaluation
Evaluations will be activated after verification.