Praxis 5
Bourbonese Qualk
Autonomia
1993
Bourbonese Qualk: Autonomia (Praxis 5CD) 1993 – 1000 copies
Bourbonese Qualk: Autonomia (Praxis 5) test pressing 2016 – 10 copies
Bourbonese Qualk: Autonomia (Praxis 5) 2×12″ full release 2018 – 500 copies
After the two 12″s this was the full length album by BoQu on Praxis.
from the Bourbonese Qualk website
This album was mostly a solo project of simon crab with the aid of christoph fringeli of praxis records, recorded after a 2 month tour in the usa and europe. typically bourbonese qualk, this album delivers the opposite to the listeners expectations, breaking the mold set by 'my government is my soul' and 'unpop', 'autonomia' sets out in the completely different direction of harsh electronic 'no compromise techno'. this album divided qualk's fan base, created violent debate and polarised press reviews.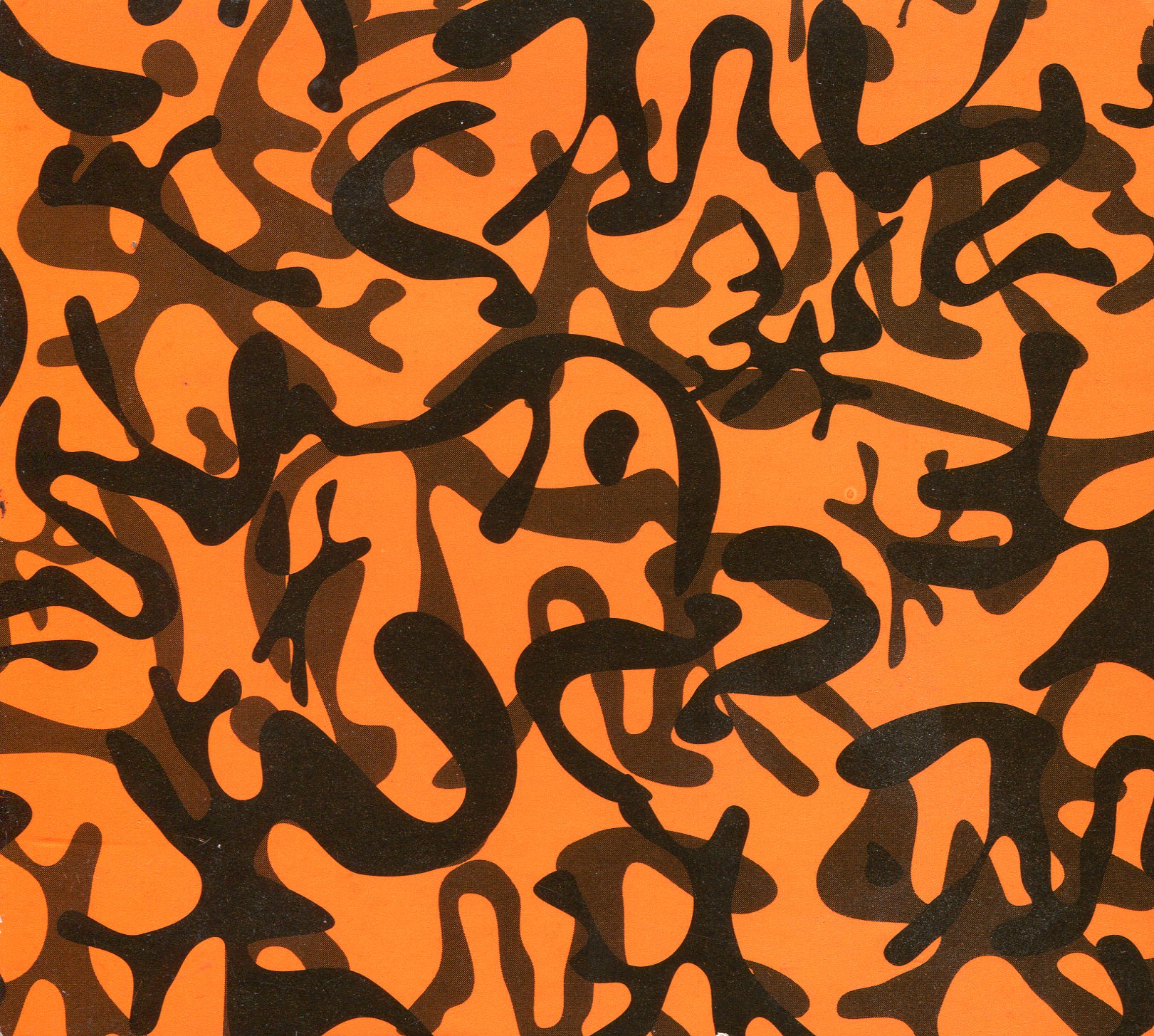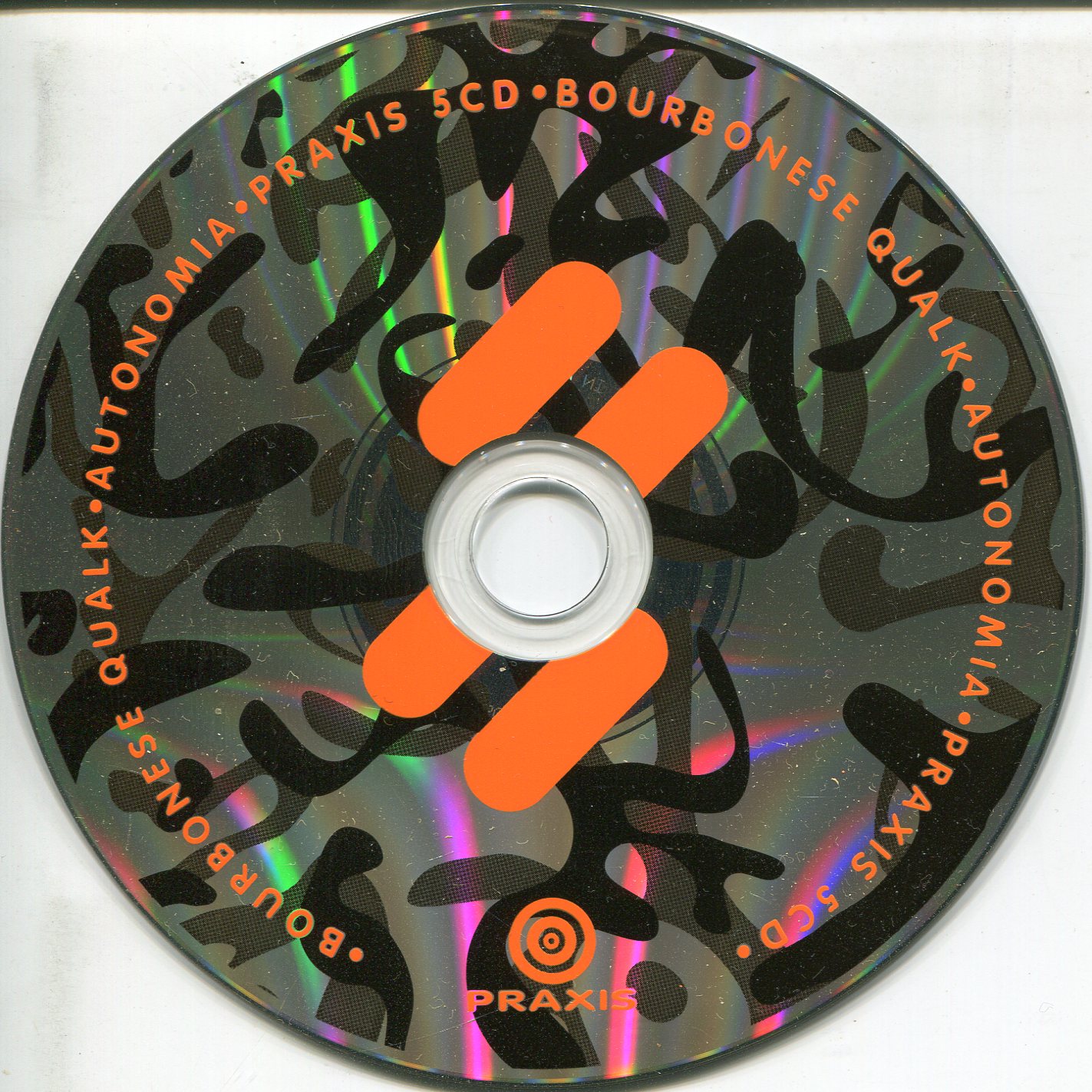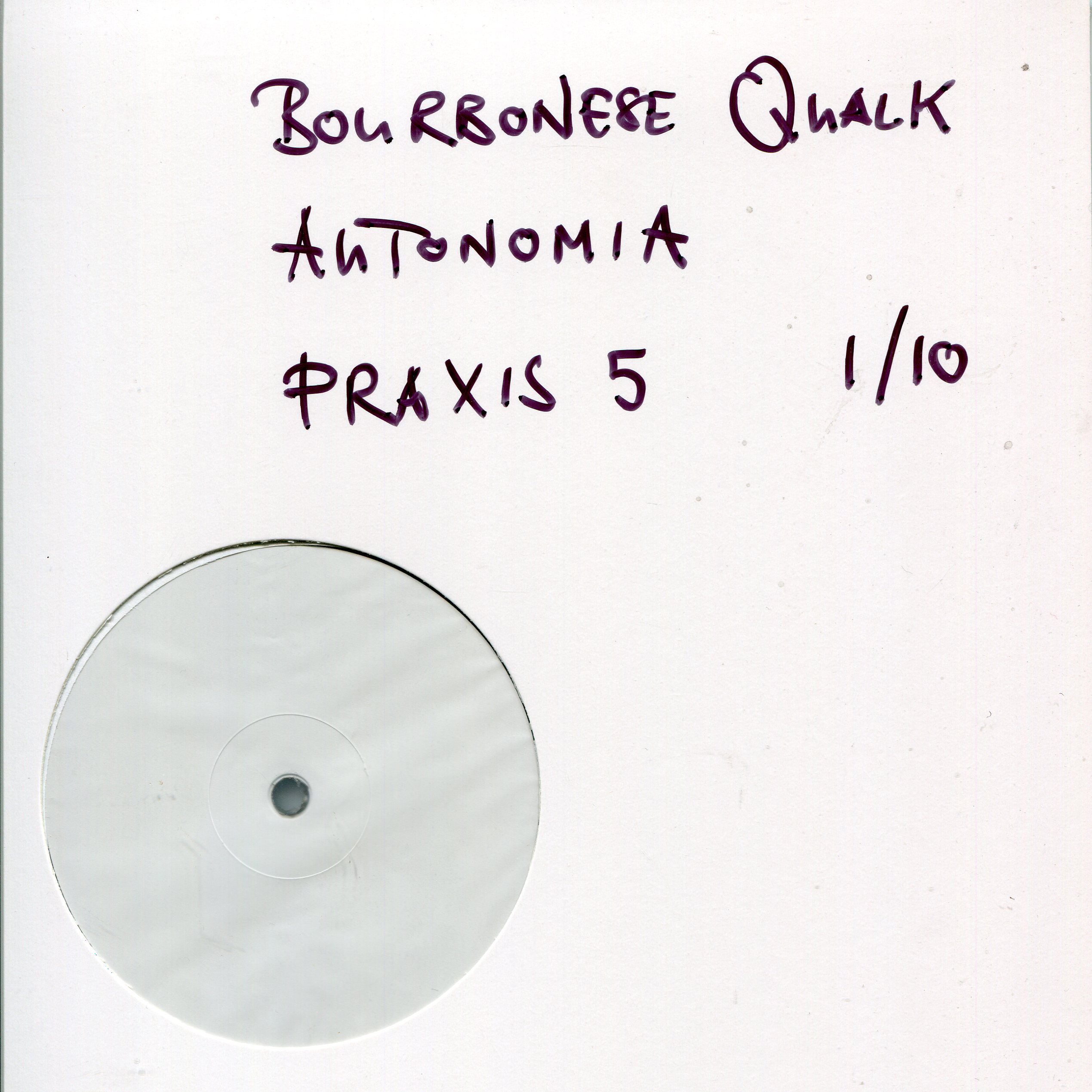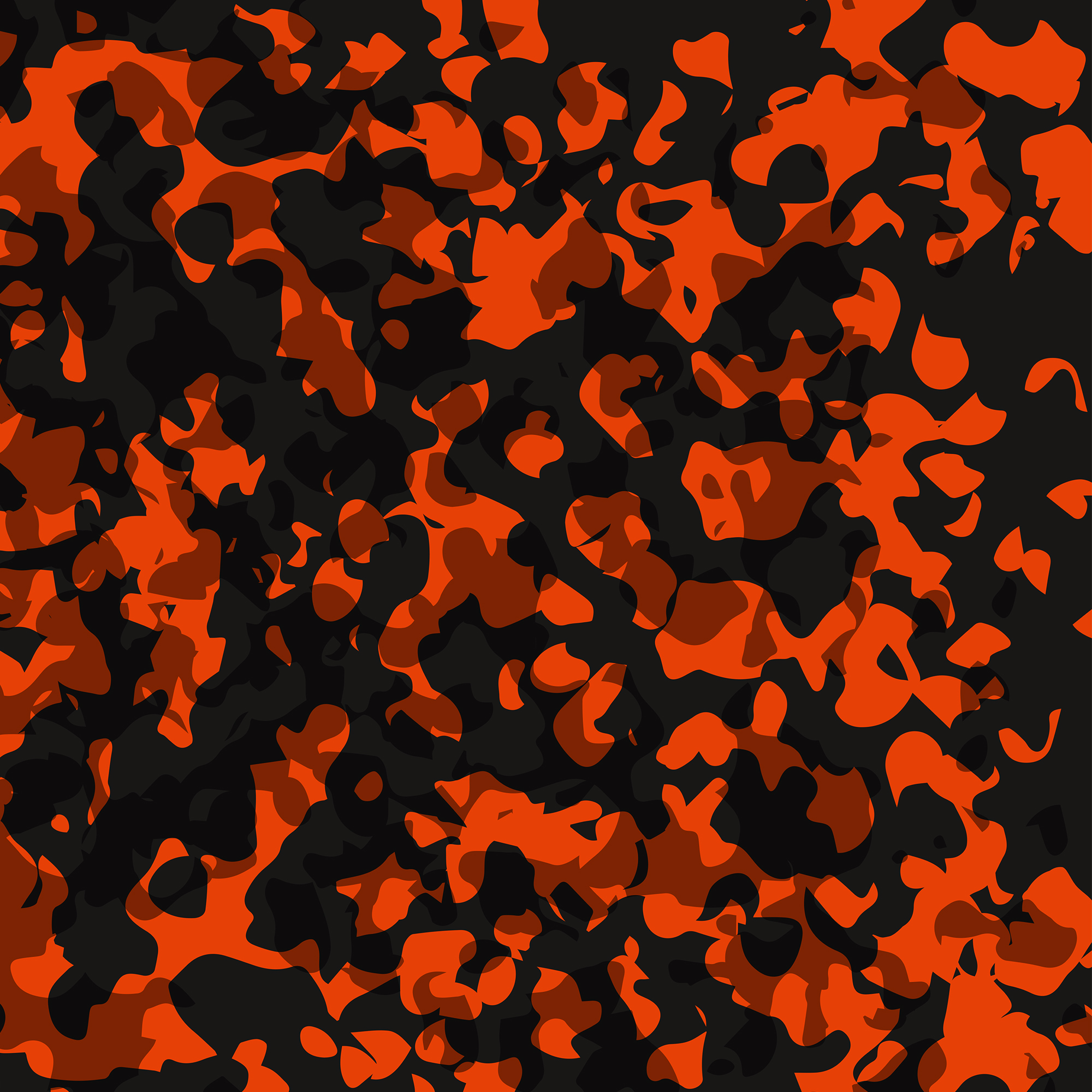 Youtube Playlist:

review:
Feb. 1993. Bourbonese Qualk 'Autonomia' LP
Cela ne faisait pas si longtemps, aprés tout, j'écoutais la musique enchantreresse de Bourbonese Qualk, allongé sur la moquette pourpre et or de ma cambre a coucher. ah!, que d'heures et de souvenirs, passés à contempler mon plafond en nacre jaune striée de vieinelures bleutées et orange. Et puis, ensuite, par un beau matin de début d'automne, je me fis péter le créne. cela surprend tout la meme de passer du folklo-ethno-acoustique a la techno hardcore. c'est la suprise que vous réserve 'autonomia': des bpm assasins rythment une sarabande satureé á la limit du supportable. La puissance et la violence sont exergue au fil du beat (ça c'est du langage jeune!) et l'on regrette presque la pauvreté des structures mélodiques et rythmiques. de fait ça a failli autre un bon skeud, que dis-je un excellent skeud! ce ne sera qu'un bon disque, en attendant de voir. toutefois, je vous conseille quelques titres parmi les meilleurs, ceux qui servent de fond sonore tandis que je refrais la déco de ma chambre (le plafond en nacre est tombé en morceau et la moquette a tourné couleur chaisse des grands jours):logic bomb, qual , knee-jerk reaction,otaku et le bizzarre de 50 years of acid. dar es balat