Praxis 6
Noface
Burnout EP
1994
DJ Promo edition – 250 copies
Regular release – 1000+
1997 repress (b/w labels) – 250-500
I remember about 1800 were pressed of this, but can't remember exactly which edition was pressed more. I reckon it was the 1997 repress.
All the tracks were written in the last week of 1993 in Simon Crab's Kennington council flat where he had moved recently from Malt Street. Simon and family were out of town, so I could use the studio – and made 11 tracks in just over a week.
Two of these (previously unreleased ones) will appear on the forthcoming Praxis 15.
Unfortunately I don't seem to have all the masters of Noface anymore (hopefully they'll show up…) which is the reason I haven't made a bandcamp release of this (yet).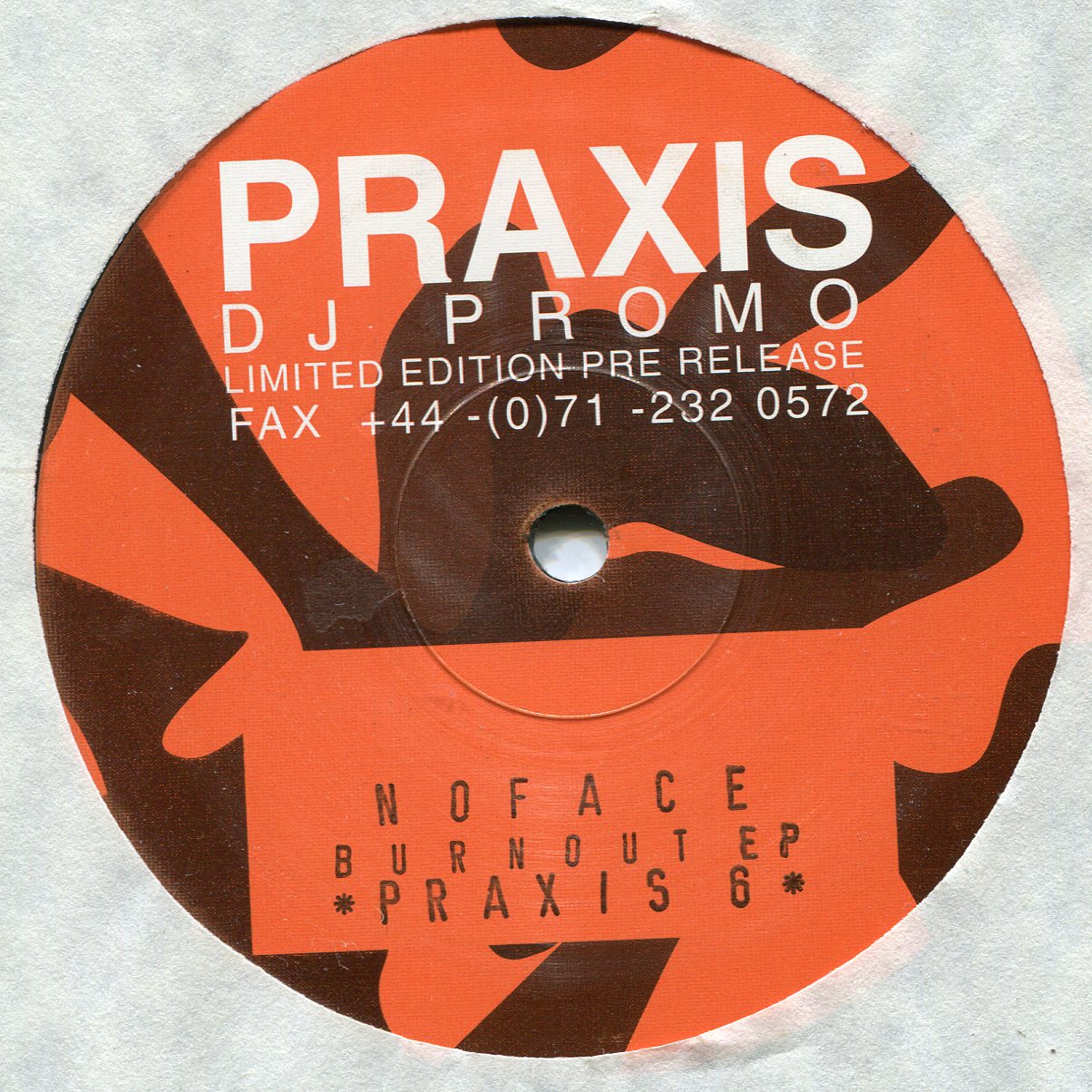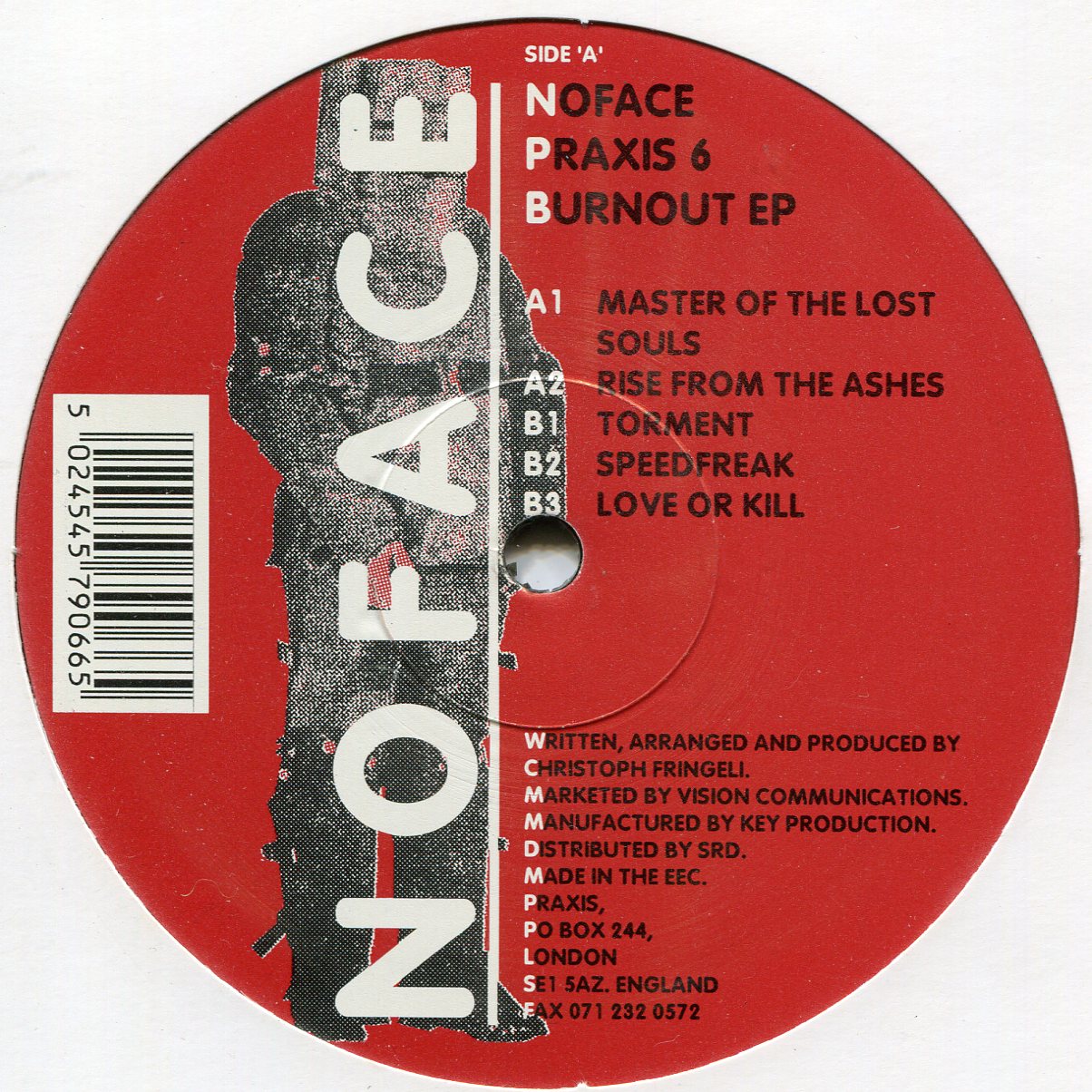 Review by Kris Needs in Echoes: "Murderous clang-kick heralds a dark trip into the psychotic cement mixer… convoluted analogue frolics ensue for the next few tracks, including a your-testicles-are-on-the-ceiling-sir routine and much overloaded racket. Definitely hardest label in the UK."
Review by Warlock in Generator: "… hard music that employs those familiar distorted kicks, yet creates an almost breakbeat feel in its arrangement. Track 2 on the A2 even uses an off beat Reggae stab to confirm this effect in greater detail. The flipside prefers to be more abstract, seasoned slightly with acid and one fast track that would teach the speedfreaks of gabbaland a thing or two. The final cut … sounding Black-doggish but far more disturbing. 9/10"
Review in TNT T****Zine (Paris), #7, July 1994: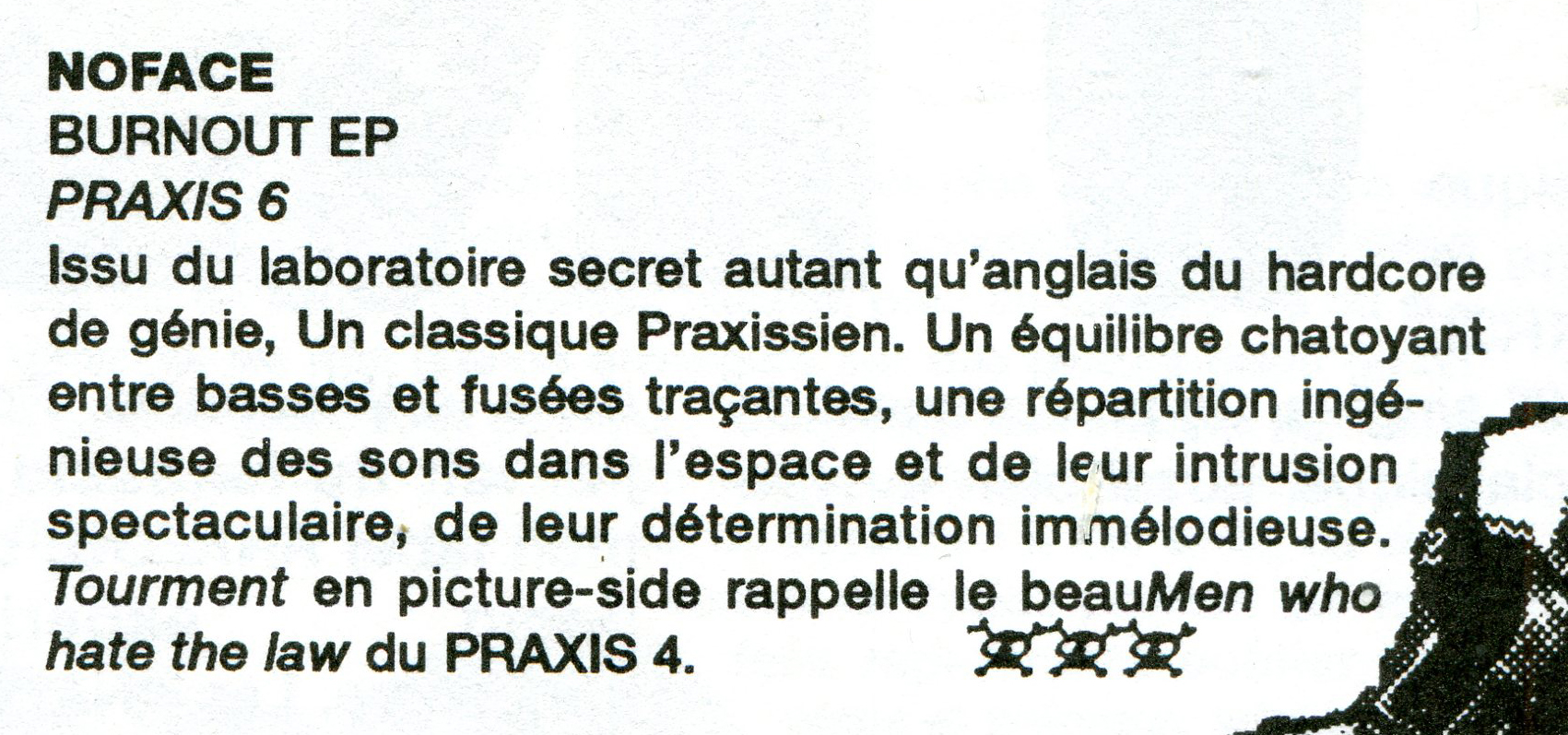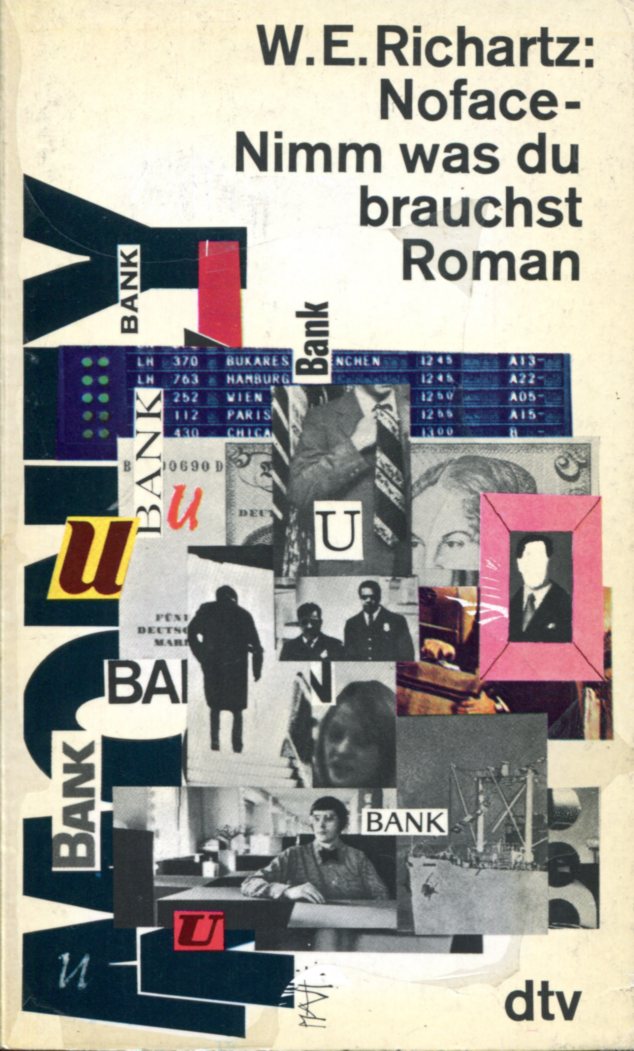 DISCOGS page for Noface: Burnout EP