Torah and CF back to back DJ set on the London pirate radio Energy FM on 09-09-1994 of which only this half hour is on a cassette we found in our archives. Gabba and proto-speedcore (often playing records on 45) blasting through the airwaves. Torah definitely taking the lead in her typical high energy Gabba-style.
Torah frequently played at our Dead By Dawn parties between 1994-96 injecting them with her humour, enthusiasm and energy, and along with many DJ gigs at other underground events she was a fixture and inspiration in the London hardcore scene.
She also contributed to records such as the Dead By Dawn compilation (Praxis 23), two tracks on Heathen 01 with Slim Jim, and a track on the Brides Make Acid 'Boneheads and Pussies' EP with Hanni Bear.
Energy FM was one of the few pirate radio stations playing hardcore techno at the time (maybe along with Chillin FM and perhaps one or two others), transmitting on FM 87.95 from 1991-97.
I can't remember too much about the specifics of the set, I'm pretty sure I played some more experimental stuff like Lory D., but only this half hour was recorded/copied.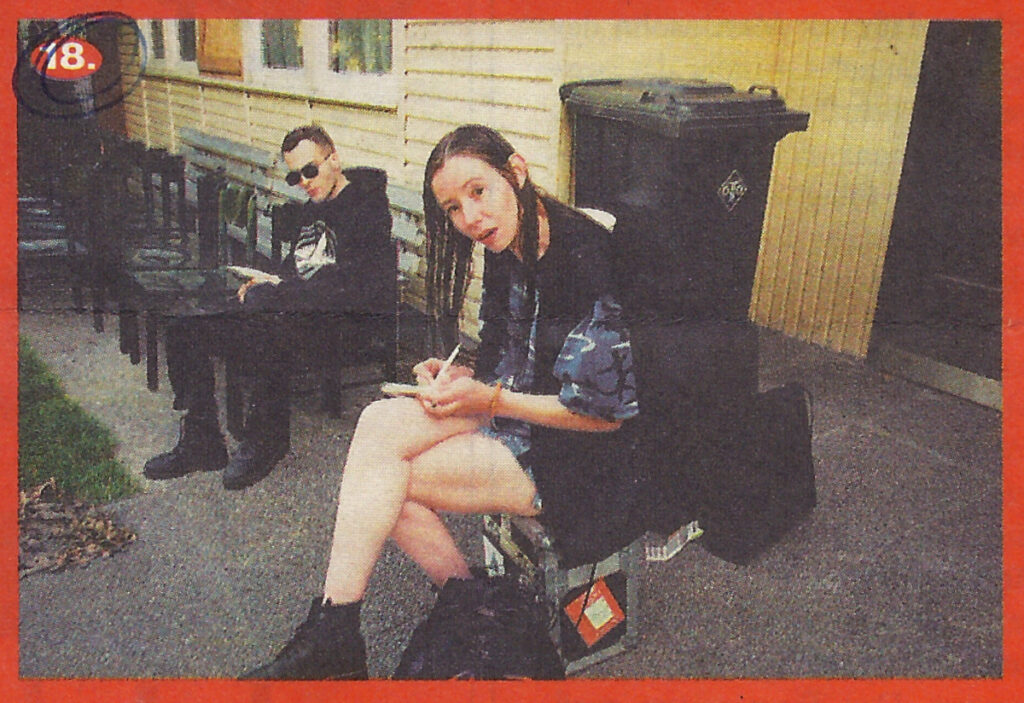 The photo used on the thumbnail was taken after a party near Frankfurt organised by Trauma XP (who went on to found the Hateparade/Fuckparade the next year), named "Tribute to Dead By Dawn" which took place on 19-07-1996, and also featured The Lurker and both members of Pressurehead , Ben Beecham and Witchy, as well as Trauma himself.
I'm reading a book and Torah is writing in her journal as we're waiting, presumably to get picked up to the airport.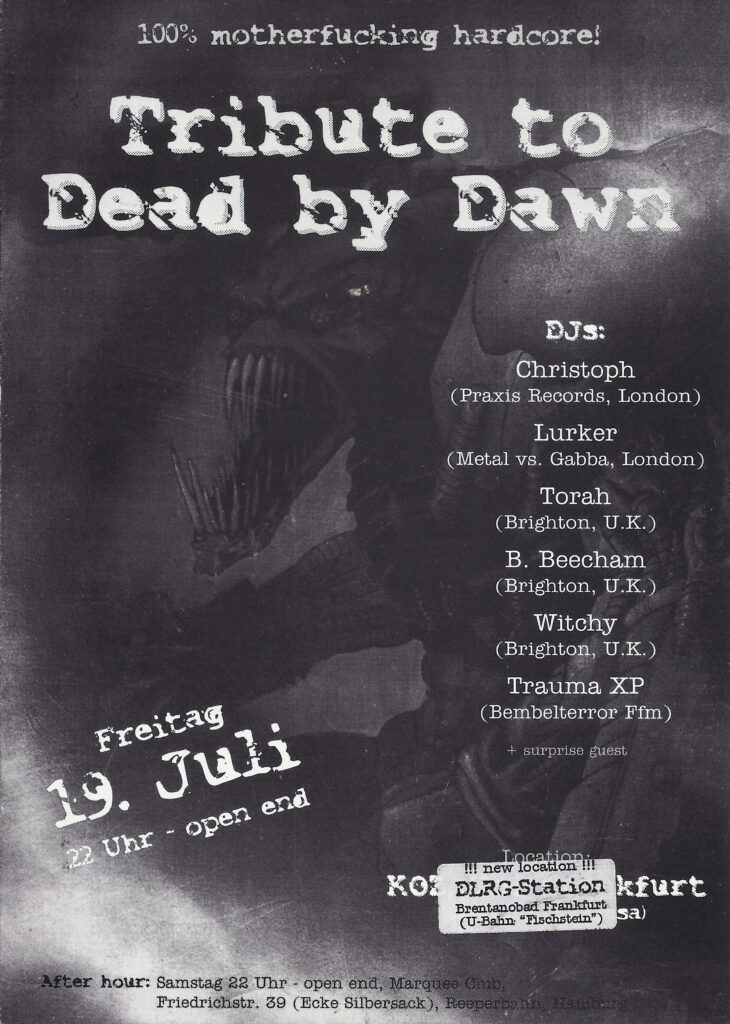 The photo was published in a "city magazine", as they were common in the 90s, called PRINZ with this hilarious caption: ('Christoph, Torah and other British DJ-Stars' !)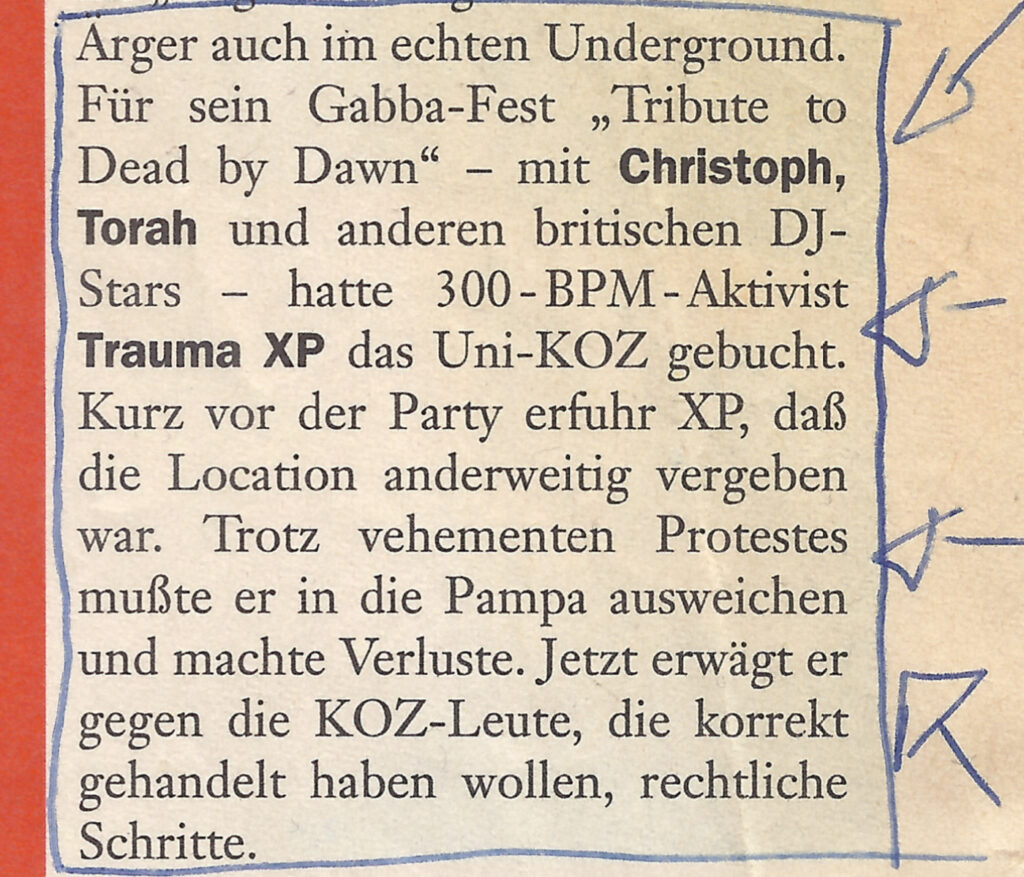 At the end of the 90s everybody I know lost contact with Julie, who seems to have moved deeper into the coutryside, including me, who had moved away from London in 2000. But we did have two interactions after that, in the middle of the 2000s and in 2011, which for me felt like talking to an old friend where it doesn't really matter if you hadn't spoken in a few years.
It was all the more saddening in 2017 to learn of her passing…
Julie Sarah Baker, aka Torah, 29-10-1967-14-04-2017. RIP
---
You can also see Torah as one of the interviewers (including of myself) in this seminal documentary.