Praxis 3
Bourbonese Qualk
Qual EP
1993
DJ Promo pressing of 250
Release pressing in blue disco bag: 1000 (?)
This EP, released in spring 1993, reflects how quickly the new sound was accellerating and getting more noisy and harder.
Another four-tracker of which different tracks were played by different DJ's.  "Qual" which at the time seemed ultra hard still has a cheeky irritating edge.
There are free mp3 downloads available from the bourbonese qualk site.
Label info from 1993:
Qual is the german word for pain. Mixed immediately after returning from their US-tour, this EP boosts your endorphine levels to the max, capturing the power as well as the subtleties of their current set. Noisy fast hardtrance pushing the hardcore sound into the nineties! 4 tracks.
'…brutal, wired and shrieking with extraterrestrial passion. Varying degrees of intensity ranging from crazed cyber-stomping to the subtler 'Jaws'-style sensory raid' (Kris Needs, Echoes)
'From the shoals of falling stars of trance to the mail train to Frankfurt' (MixMag)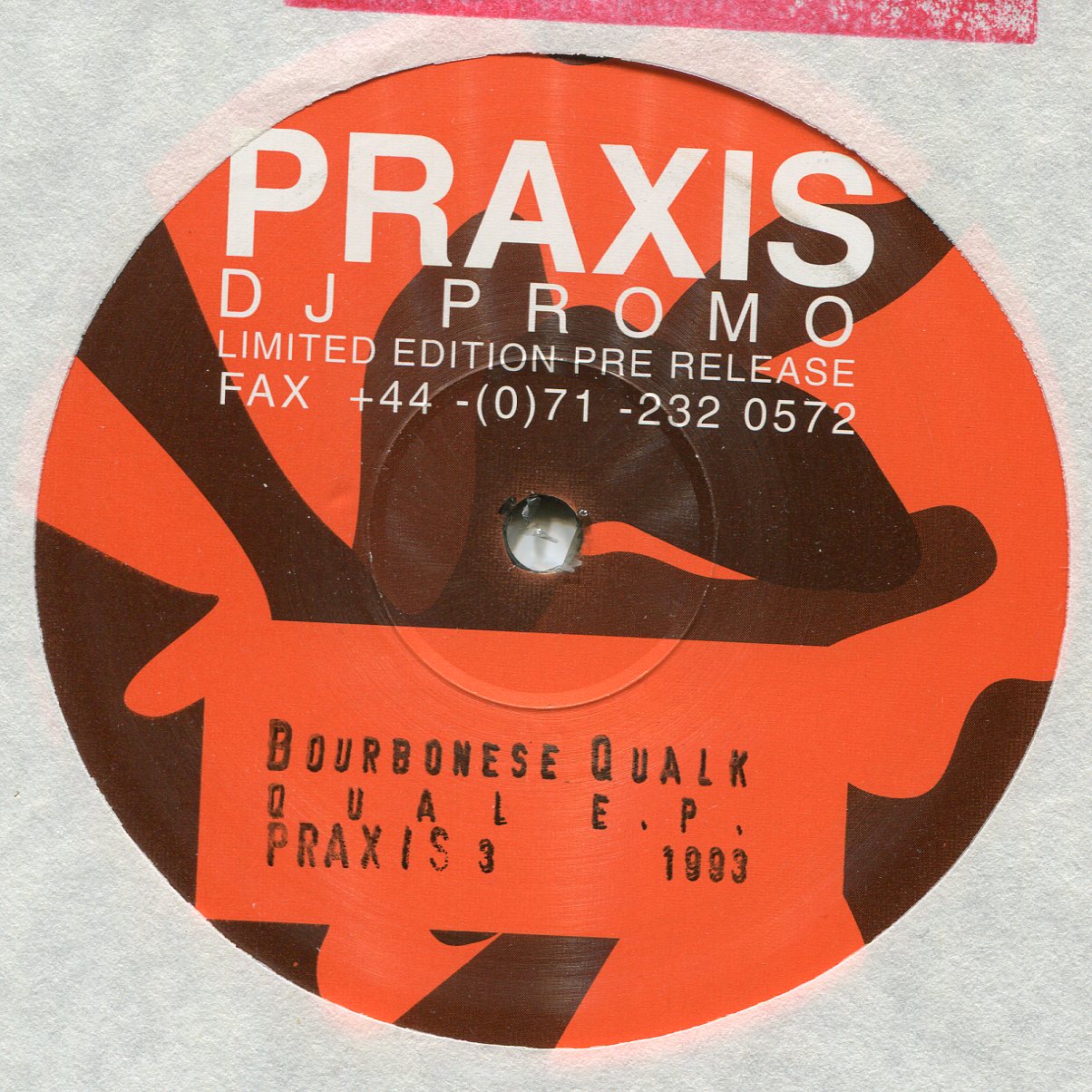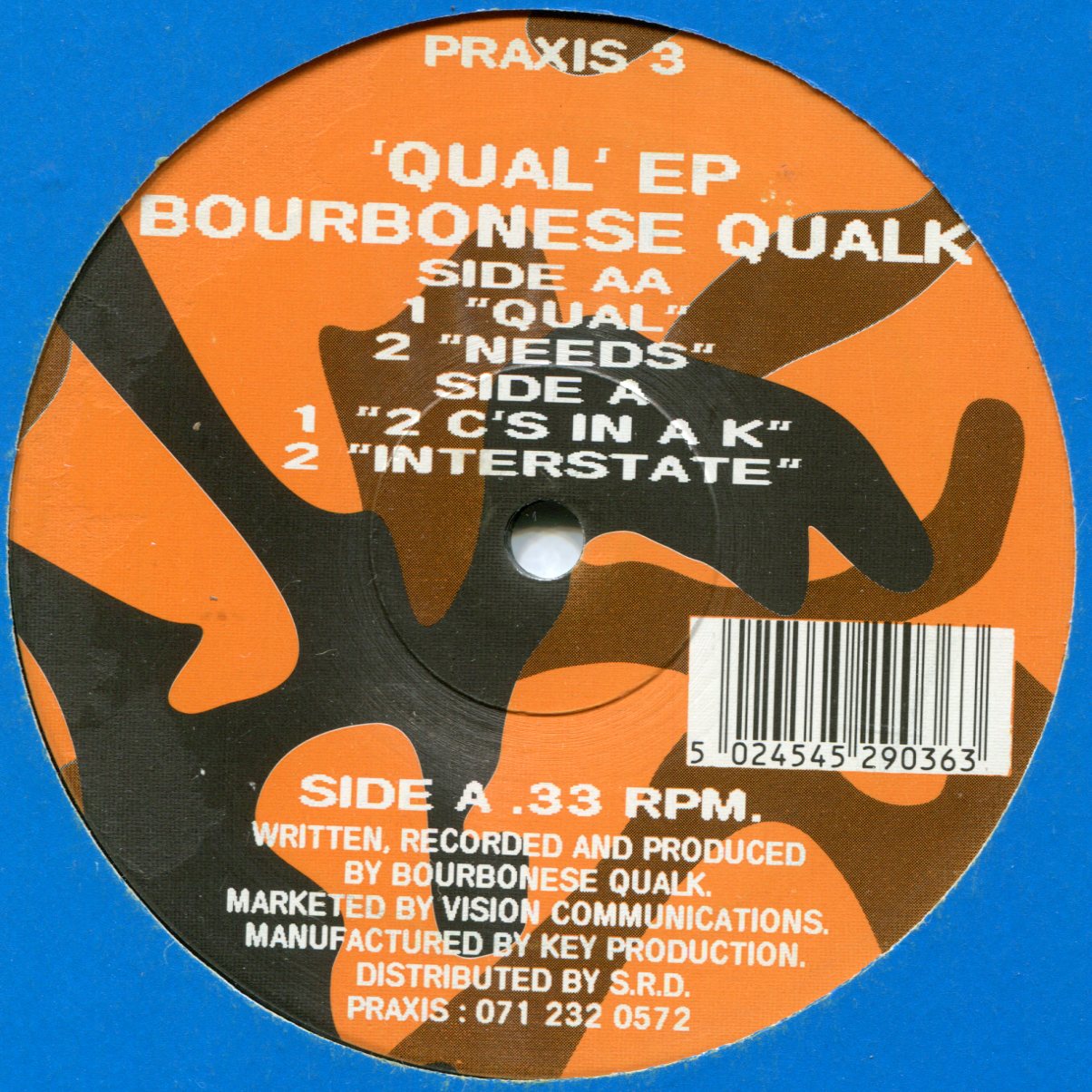 Qualk went on tour through the States at the time where our fascination with orange camo was triggered by some duck hunting jackets we bought in Pittsburgh, PA. The hardcore techno scene at the time was almost de rigueur to wear urban camo and the fluorescent duck jackets seemed an ironic comment or reversal.
In the same city I also bought a pair of MK2's in a shop called Steel City DJ supply. I still own them and they still work perfectly.
The tour took us through 17 gigs in 5 weeks over 12'000 miles.
Here's a picture taken on the tour which shows Simon Crab and me wearing that jacket!