Category Archives:
Uncategorized
By
metatron
|
Published:
February 19, 2020
By
metatron
|
Published:
February 9, 2020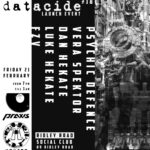 Also posted in Event, Events
|
Tagged Christoph Fringeli, Dan Hekate, Datacide 18, Electronic Disturbance Zone, Flint Michigan, FZV, Luke Hekate, Neil Transpontine, Poll Tax Rebellion, Psychic Defence, The Wirebug, Vera Spektor
|
Leave a comment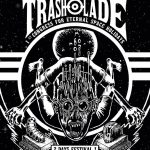 Trash-o-lade Berlin 11-14 July 2019 at Kili Berlin infos here : https://kritikamleben.wordpress.com/2019/07/11/11-14-07-2019-berlin-trash-o-lade-presents-the-1st-congress-for-eternal-space-holidays/
An interview with DJ Scud about Ambush & Maschinenbau in the first issue of the French zine Resonance (1997) ! You are involved in Ambush and now in the new label you founded with Adverse: Maschinenbau. Can you present us these 2 labels & the persons who are behind? I do Ambush in partnership with […]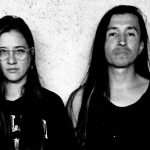 Praxis Records & Books @ Disconnect Store Berlin Finowstr. 25 – 10247 Berlin-Friedrichshain important: this is an early event! the live sets will start 8pm and will finish ca. 9pm. We close the shop before 10pm!
By
metatron
|
Published:
December 20, 2018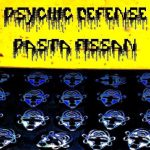 || Ritornano i live in diretta dell'ARSIDER OPEN NIGHT – Giovedì 20 dicembre || || – WHITE BANTù RELEASE PARTY & PSYCHIC DEFENSE – || || neosciamanesimo || tecnodistopia || rigurgito post-colonialista || Arsider Open Night torna ad occupare il salone della BlackOut House, proponendovi un viaggio tortuoso tra i rituali elettronici e le confusioni […]
By
metatron
|
Published:
October 25, 2018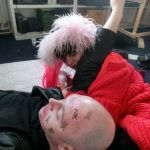 Sophie and Julian are fucking off on a new deathtrip to foreign sands We'll be back but not for a while Come celebrate us leaving Our new address is 23 Spain street Sintra A night of extreme noise and breakcore by people we love KNIFELOOP Broken signals. Incoherent meanderings. Lucky mistakes. https://www.lifeloop.org/ JD ZAZIE Corrupted […]
By
metatron
|
Published:
January 6, 2018
Bourbonese Qualk's classic album Autonomia – originally released in 1993 on CD –  appears for the first time on vinyl on January 15, 2018. Double vinyl in fluorescent orange camo sleeve. BUY HERE Bourbonese Qualk was formed by Simon Crab in 1979/80. The first performance was an odd non-musical appearance ('mainly vandalism'). After several cassette […]
By
metatron
|
Published:
October 26, 2017
There will be a Praxis 25th Anniversary Event on November 3rd in London. Place & Time: ExFed 199 Eade Road,, N4 1DN London – 8pm-1am More details and line-up will be posted in the next days!