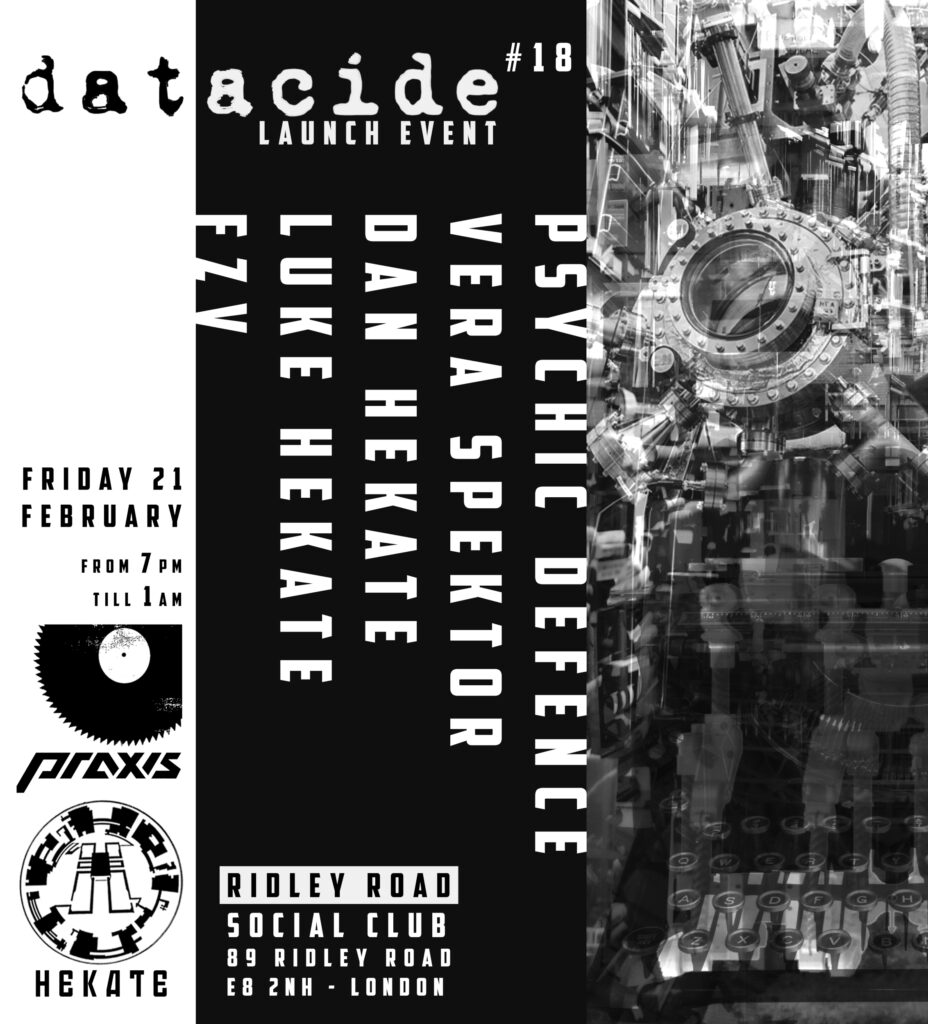 The 18th Edition of the Underground magazine for politics and noise will launch at this event.
Ridley Road Social Club
89 Ridley Road First Floor
E8 2NH London, United Kingdom
7pm-1am
Datacide Introduction by Christoph Fringeli
Flint Michigan: Electronic Disturbance Zone
Neil Transpontine: The Poll Tax Rebellion – 30 Years On.
followed by a night of dj and live sets featuring:
Psychic Defence
Vera Spektor
Dan Hekate
Luke Hekate
FZV.
Noise, Industrial, IDM.
Link to the NEW ISSUE 18
Link to fb event.