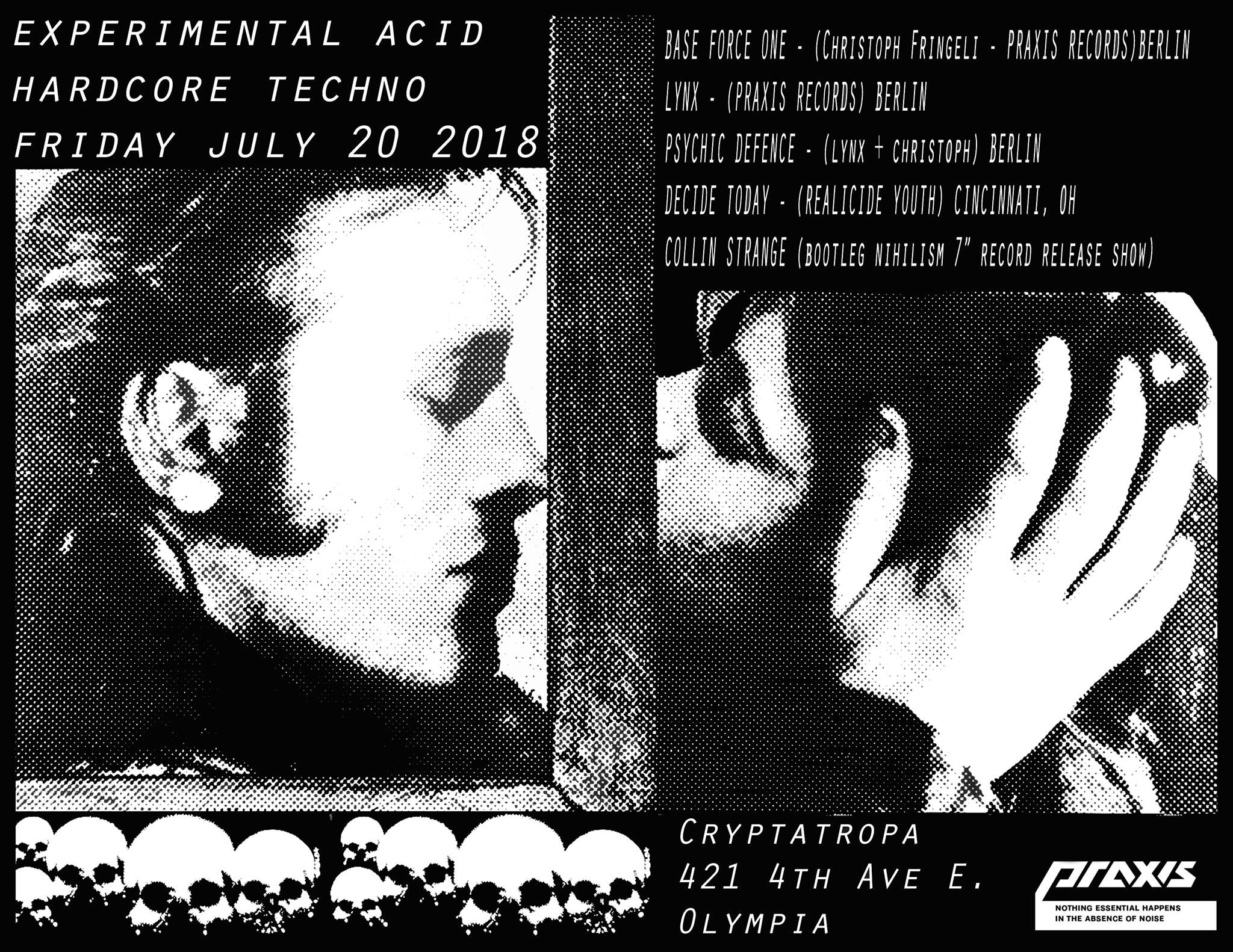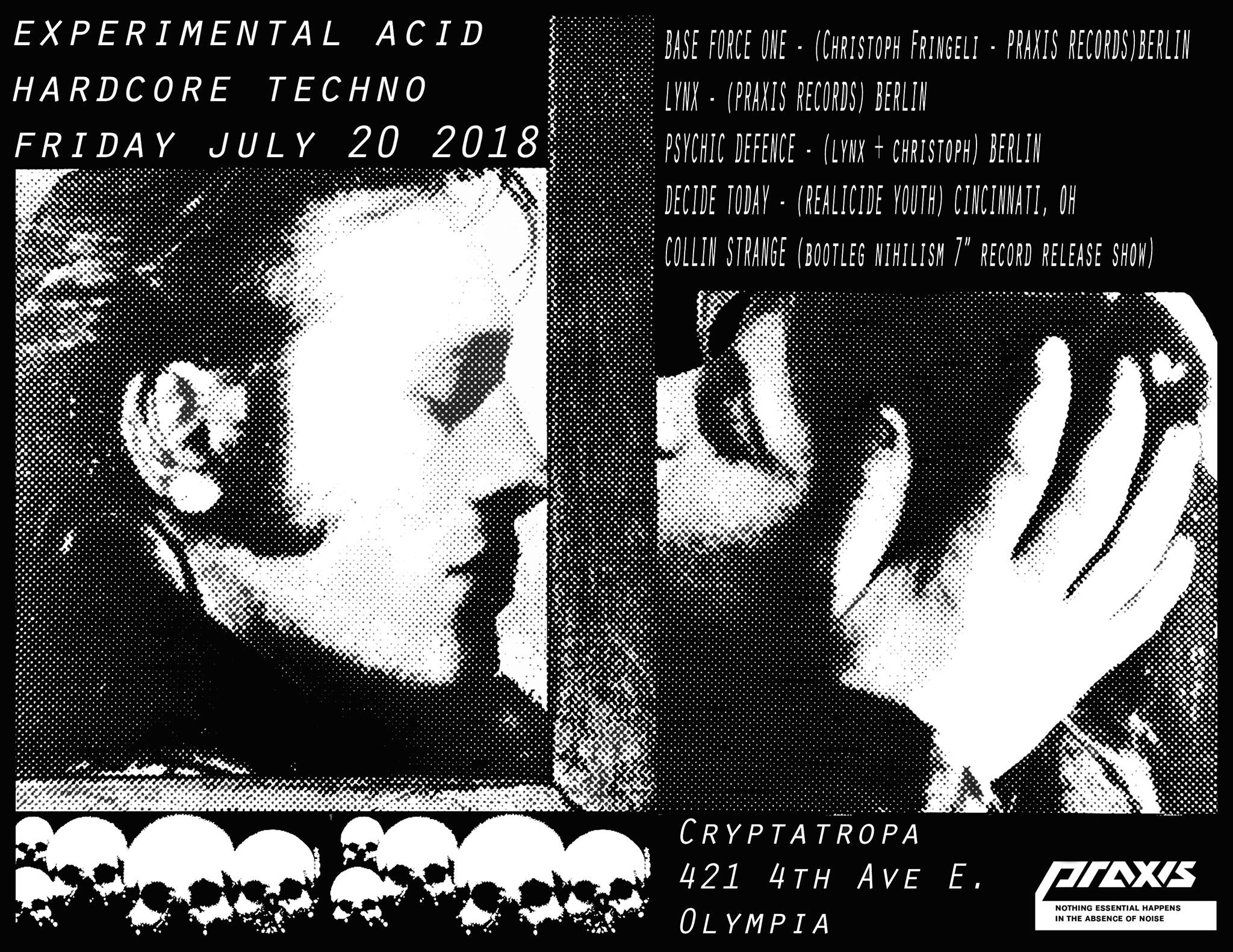 an evening of the hardest hardcore, acid, breakcore, and experimental techno on the west coast.
Cryptatropa Bar, Olympia WA
Featuring:
Base Force One – aka. Christoph Fringeli – Praxis Records Berlin
https://www.discogs.com/artist/101948-Christoph-Fringeli
Breakcore and industrial hardcore project by CF starting in 1997 with the Welcome to Violence 12" on Praxis with a live set of old and new material, combining noisy textures and militant beats.
Decide Today – Nomadic anarchist breakcore outfit on tour from Cincinatti Ohio on Realicide Records
https://decidetoday.bandcamp.com/
Lynx – Linzee Lynx – Praxis Records Berlin – Rancid rhythms, broken beats and psychedelic hot sauce from dingy Berlin basements.
Psychic Defence (Christoph and Lynx)
Brand new project of hard hitting experimental beats, bass and noise, combining the psychic and sonic forces of Lynx and CF. Debut 12" coming out soon on Praxis.
Collin Strange – NEW RECORD (records?) out NOW! Record release show!!
https://praxis-records.net/
https://praxisrecords.bandcamp.com