Praxis 17
Disciples of Belial: Goat of Mendes E.P.
1000 copies pressed.
The follow-up to 'Songs of Praise' (Praxis 7) was a 4-track 12″ with the title track inspired by the movie The Devil Rides Out (see trailer below). This was followed by a metal track titled The Infibulation of the Virgin Mary, while the second side returns to more gabber inspired territory. 'All Terror Invoked by Baal Equananthorn, Seth Mendes'. Another very sought after record.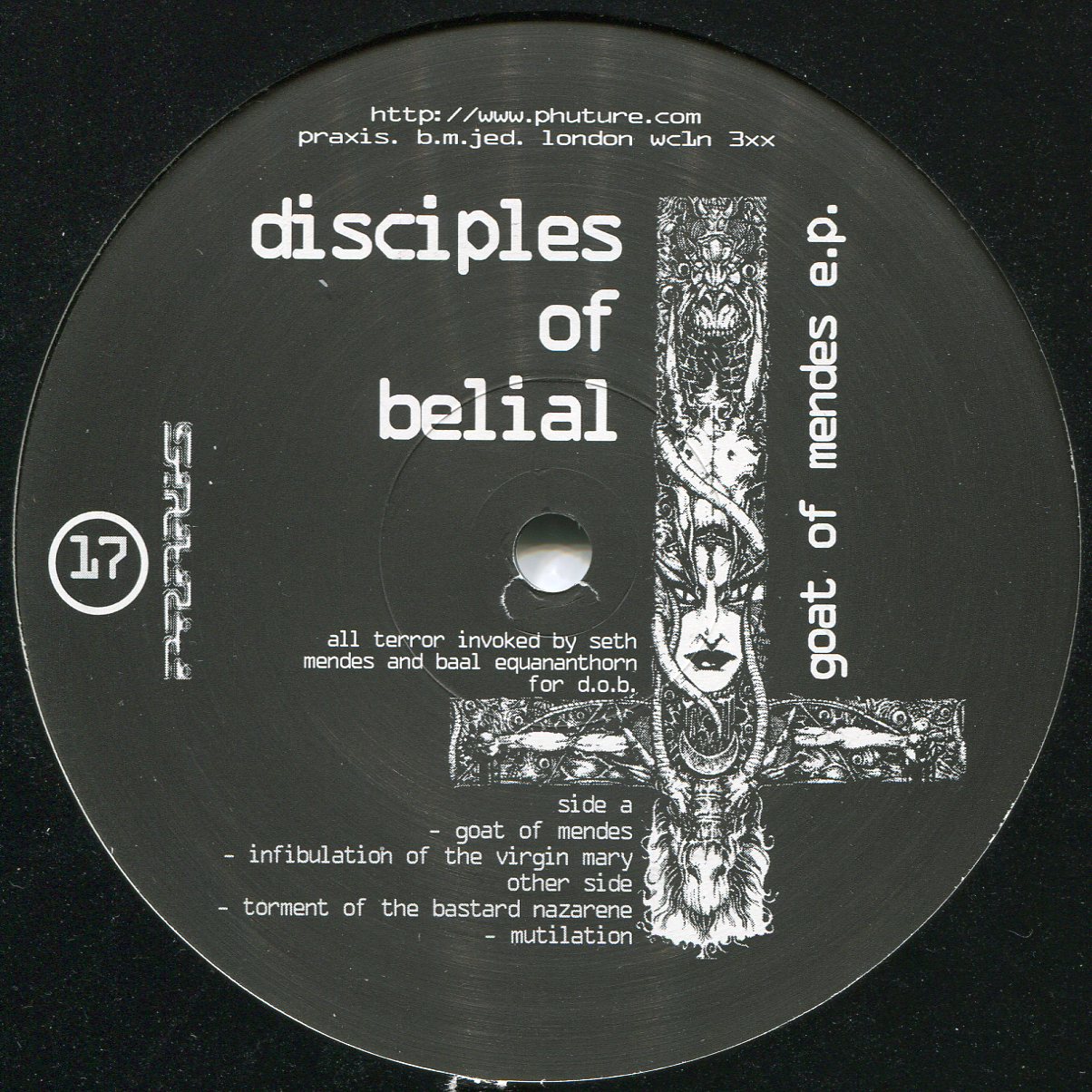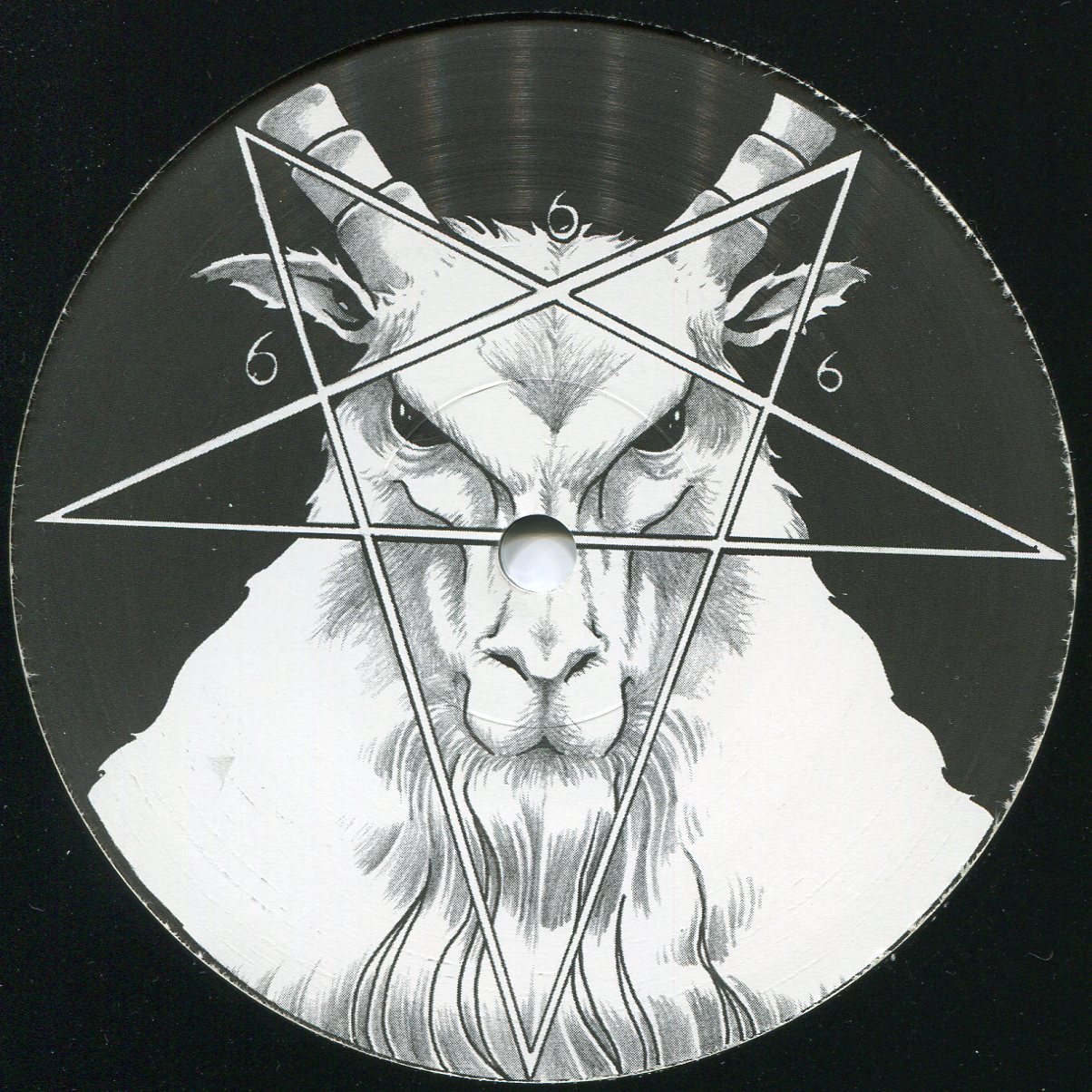 From Skreem Issue 17: