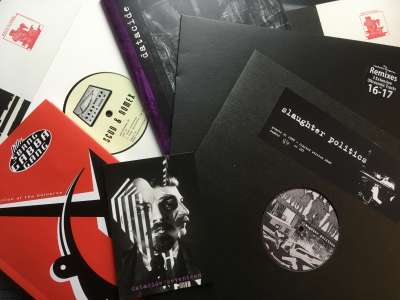 Sales Chart October 2020, Praxis Online Shop, Praxis bandcamp (record sales only, not including purely digital sales), seller PRAXISRECORDS on discogs, and wholesale orders from October 1-31. Also included are the sales in the physical store in Berlin: Disconnect Store Berlin, Finowstr. 25, 10247 Berlin.
Datacide Seventeen Reprint available now!
Main features of this 17th issue of the magazine for noise & politics are Jo Burzynska's interview with Cosey Fanni Tutti titled Memoirs of a Woman of Extreme Pleasures, Howard Slater's article on Third Cinema Unparaphraseable Life, as well as the first English translation of Boris Souvarine's Black October from 1927 about ten years of the Russian Revolution, here reprinted 100 years after the event. Plus many other contributions well worth reading.