The following products have been found matching your search "656":
2
No results were found for the filter!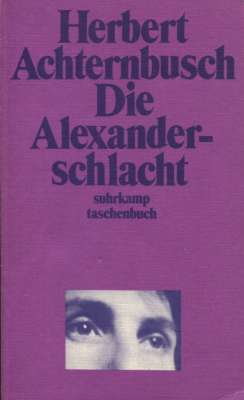 Herbert Achternbusch: Die Alexanderschlacht
suhrkamp taschenbuch 61, erste Auflage 1972. Guter Zustand.
Rachid Boutayeb: Orgasmus und Gewalt
In seinen Texten befasst sich Rachid Boutayeb mit dem Körper im Islam. Es geht darin nicht nur um den "phallozentrischen Diskurs der Orthodoxie" und die Gewalt gegen die Weiblichkeit, sondern auch um tieferliegende Fragen der Autonomie...