The following products have been found matching your search "455":
3
No results were found for the filter!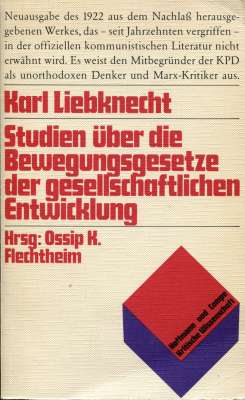 Karl Liebknecht: Studien über die...
Guter Zst. Neuausgabe (von 1974) des 1922 aus dem Nachlass herausgegebenen Werkes, das - seit Jahrzehnten vergriffen - in der offiziellen kommunistischen Literatur nicht erwähnt wird. Es weist den Mitbegründer der KPD als unorthodoxen...