No results were found for the filter!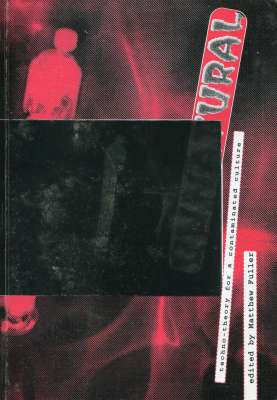 Matthew Fuller (Ed.): Unnatural
Edited by datacide contributor Matt Fuller, with articles, art and mayhem by Mandie Beuzeval, Maxine Boobyer, Decoder, Fintan Friel, Matthew Fuller, Graham Harwood, Stephen Metcalf, Marko Lehanka, Mark Pawson, Sadie Plant and Nick Land,...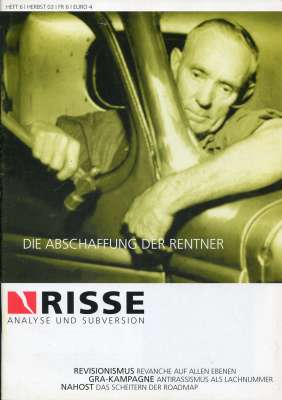 Risse 6 - Die Abschaffung der Rentner
Die sechste Ausgabe der RISSE (Untertitel: Analyse und Subversion) mit: Revisionismus - Revanche auf allen Ebenen, GRA-Kampagne - Anti-Rassismus als Lachnummer, Nahost - das Scheitern der Roadmap, Der Zombie ist der Wert und mehr! Zum...