No results were found for the filter!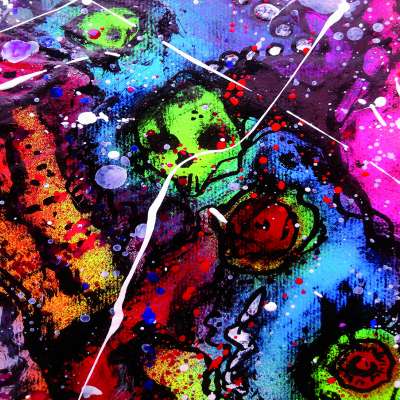 La Peste: सत्यमेव जयते
First La Peste record in over a decade! Absolutely a must! No-Tek 19 La Peste by La Peste

V/A: No-Tek vs 3bones
A1 –Deadlylinx Feat Mental D-struction SNUFF 1.0.2 A2 –Deadlylinx* Death Blow B1 –Lenklume Vs Neurobug Kalaan B2 –La Foudre Atome Conscient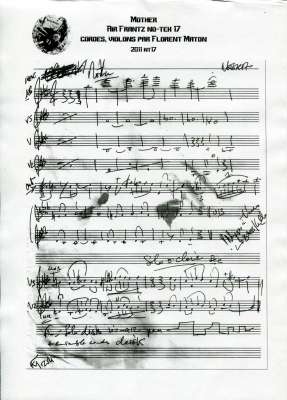 Air Frantz: s/t EP
Excellent release on No-Tek with tracks ranging from the avant-gardist to speedcore. Includes A score sheet. Hand printed silkscreen sleeve. Limited to 200 copies.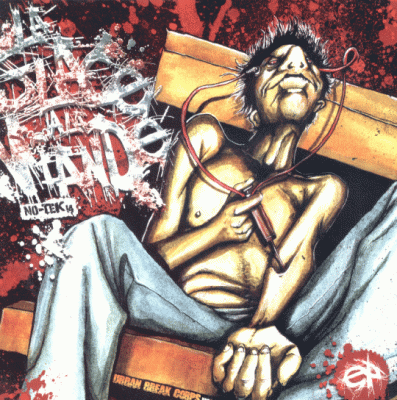 JeRe: La Glace A La Viande EP/Urban Break Corps...
Excellent 2009 release on No-Tek combining speedcore and breakcore to great effect! Unfortunately two corners of the sleeves were slightly damaged in transit. Hence the lower price (was EUR 9.00) A1 - T Sourd Ou Quoi?... (3:51) A2 -...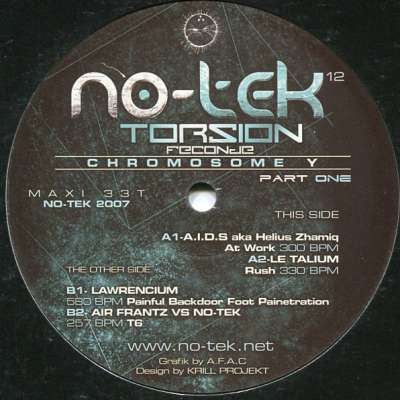 V/A: Torsion Féconde - Chromosome Y (Part One)
The "male" pendant to the No-Tek 12x, feat. Lawrencium, Air Frantz vs. No-Tek, A.I.D.S. aka Helius Zhamiq, Le Talium