Products from Ninja Columbo
No results were found for the filter!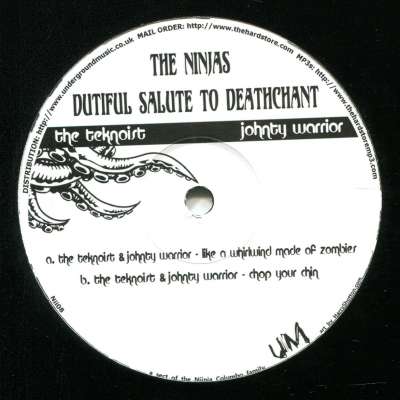 The Teknoist & Johnty Warrior: The Ninjas...
Ninja Columbo returns with a tribute to Deathchant, a label they were definitely influenced by from the beginning! This is here expressed by the use of hip hop acappellas and hard 4-4 kickdrums.