Products from Flash Fingarz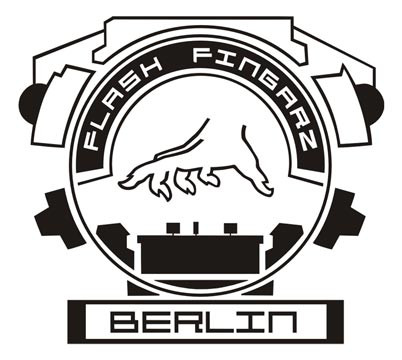 Flash Fingarz is a hardcore label based in Berlin and run by Heavy and DJ Task. So far mainly digital releases, free mixes and some CDs, besides an extremely limited white label triple 12" from 2008. 2018 finally saw the release of their first regular vinyl.
No results were found for the filter!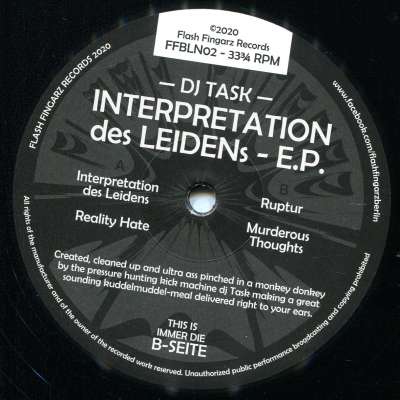 DJ Task: Interpretation des Leidens E.P.
DJ Task is back on the second vinyl release from Flash Fingarz Berlin, hot on the heels of his S.O.D.O.M. release! These tracks straight outta Hohenschönhausen will hit you hard! Limited to 100 copies only...