Products from Acid Night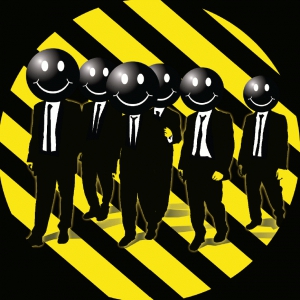 Acid Night is a label under the Toolbox umbrella in Paris, dedicated to Acid, Techno and Tribe.
No results were found for the filter!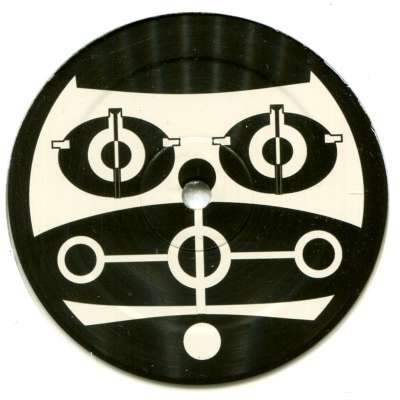 Moanda: Dica
Label info: "Pure Crystal clear vinyl sound better... and even more acid like crazy... First tracks brings a mental dancefloor lattence, reinforced by its crazy folowing "Destructo".. An exciting Freebreak tune... The flip is an extreme...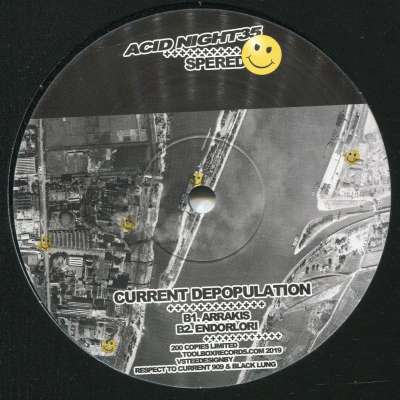 Spered: Current Depopulation
With a dedication to Current 909 and Black Lung this is diverting from the "usual" Acid Night sound into more doomy industrial territory. Limited to only 200 copies!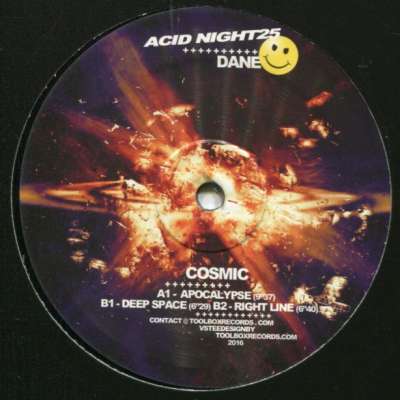 Dane: Cosmic
Dane: Cosmic, Acid Night 25. Near mint copy from shop stocks with only the tiniest sgns of use. Last copy!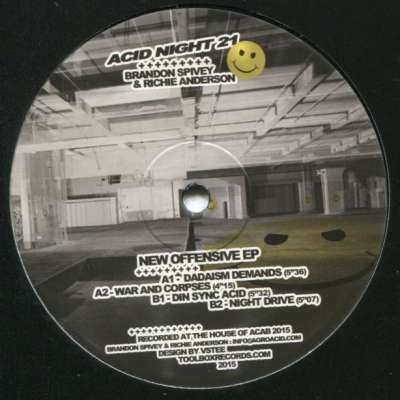 Brandon Spivey & Richie Anderson: New Offensive EP
Brand new tracks by Brandon Spivey and Richie Anderson aka A.Simetric on Toolbox's Acid NIght imprint.