Praxis 31
16-17
Mechanophobia
12″ – 1999

700 copies.
16-17 started in 1983 in Basel, Switzerland as a three-piece "industrial punk jazz" outfit with Alex Buess, Markus Kneubühler and Knut Remond. They released a number of cassettes, before debuting with their self titled album in 1987. Two years later this was followed up by "When All Else Fails", an LP of treated live recordings. Around the same time there was a proliferation of side-projects and Alex Buess became the sound mixer/co-producer of the Vision material and it wasn't till 1994 that the band came out with a new album. "Gyatso" was produced by Kevin Martin (Techno Animal, The Bug) and released on his Pathological label (re-released in 2008 on Savageland) and, besides Martin, featured G.Green (Godflesh) as a guest musician. Buess also collaborated with Martin on the ICE project which also included Justin Broadrick (J.K.Flesh), the other half of Techno Animal.
'Gyatso' was the last album as a full band by 16-17 (as well as the last release on Pathological), but there were to be two more significant releases. The first was a direct outgrowth of the collaborations with Kevin Martin: Human Distortion, released on Digital Hardcore Recordings. The lineup here is listed as Alex Buess, Damien Bennett and Michael Wertmüller, production credits go to The Bug.
The second was Mechanophobia on Praxis.
Mechanophobia presented two "Sound System Mixes". Two incredibly dynamic, morphing tracks, produced by Alex Buess and Roger Graf, and featuring on drums Daniel Buess. Around the same time the two Buess started the Cortex project and would together re-appear on Praxis with Vacuum Theory (Praxis 48) in 2011 and "Skin Craft" (Praxis 55) in 2016.
More recently, in the praxis_digital series, there was a live album by Cortex feat. Stelarc titled Beware of the Arm of Flesh (praxis_digital_01000, 2022). This album contains radically different live versions of both tracks on Mechanophobia!
16-17 returned to Praxis with both a brand new 12″, The Pandemic Wargames Remixes, in 2020 (Praxis 58) and a long awaited vinyl edition of the classic 1994 album Gyatso in 2021 (Praxis 59). The latter was a co-release with Alex Buess' newly (re-)formed Skin and Speech label.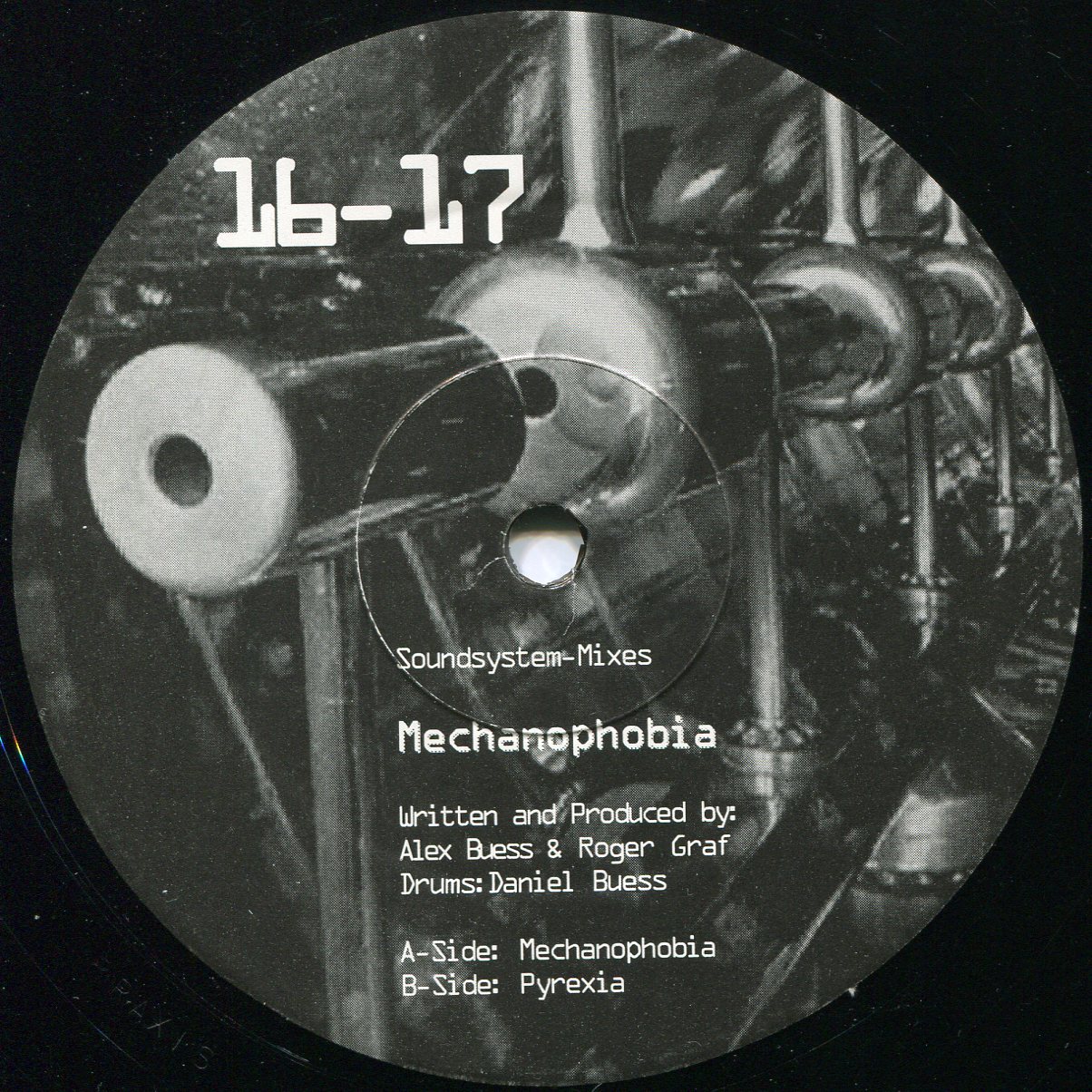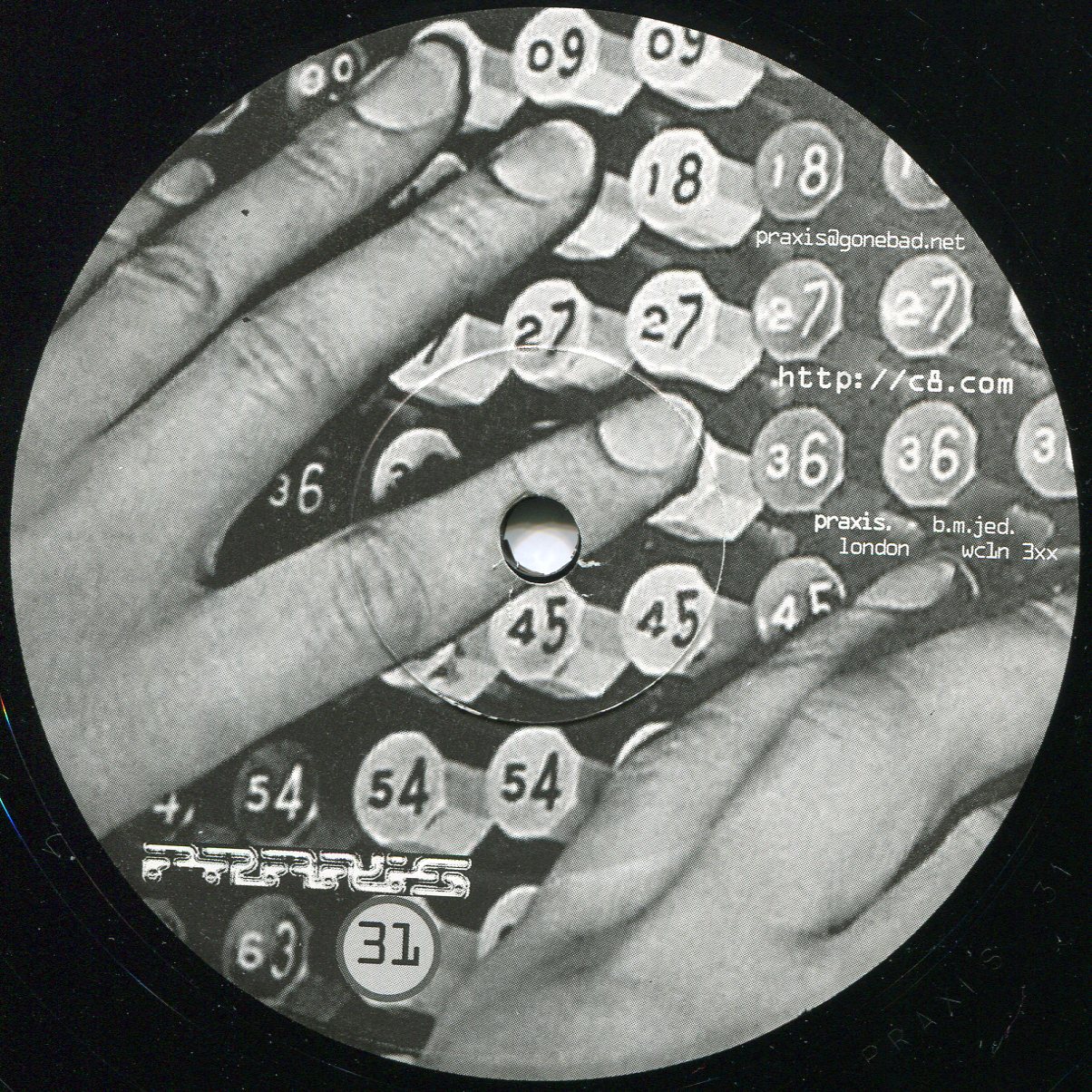 Dave Howell in THE WIRE #190/191 New Year 2000