The following products have been found matching your search "1049":
20
No results were found for the filter!
Tzii vs. Saoulaterre 10"
first release on Night on Earth was this great 10", a collaboration of Tzii and Saoulaterre.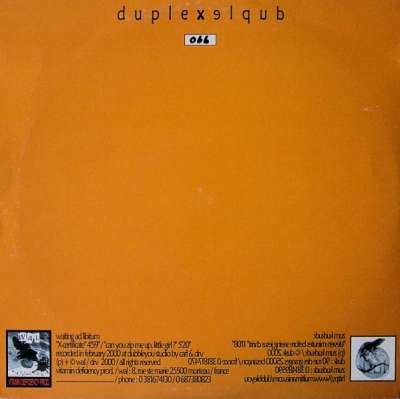 Zum Kuckuck/Waiting Ad Libitum split 10"
Obscure and interesting French release from 2000 - came across one copy, vinyl is near mint, sleeve a bit worn from storage/transport (slight ring wear)

Venderstrooik: Trompetter & Klaroengeschal *Het...
Venderstrooik ‎– Trompetter & Klaroengeschal *Het Bedroevende Resultaat Van 10 Jaar Smart En Ellende