Sub/Version: 15 Years, 15 new tracks, 15 percent off for 15 days, 15 records (???)
As we are preparing a series of events to celebrate the 20th birthday of Praxis in November and December 2012, we shouldn't forget that both Datacide – the print magazine dealing with noise & politics – as well as Sub/Version, the sister label to Praxis dedicated to hard and dark drum'n'bass and epic breakcore, both started 15 years ago.
Datacide will be in the centre of attention next month when the new issue comes out and we will hold talks and party hard to celebrate it on Oct. 20.  The Praxis 20th anniversary will be celebrated with a series of parties in different cities in November and December.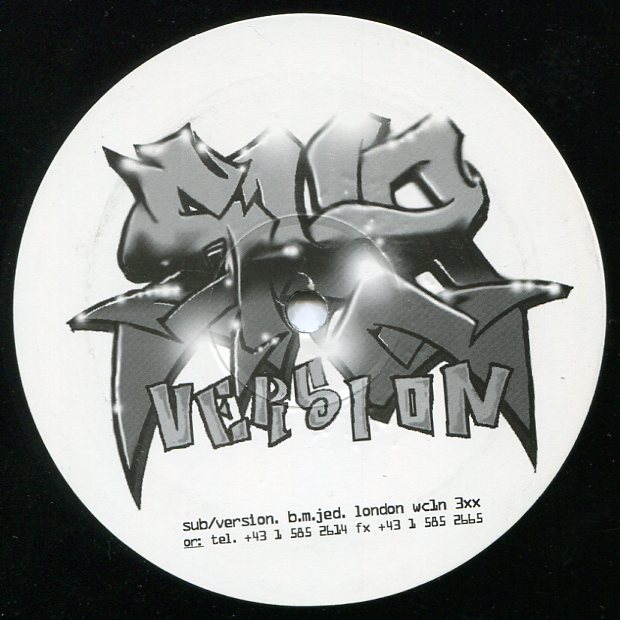 Sub/Version was started by DJ Pure and Christoph Fringeli in 1997 with the one-sided 12" release Dark Star (Sub/Version 001) as a response to the new wave of dark and doomy techstep coming out of the UK at the time, followed up by Anti-Christ (Sub/Version 002) the next year.
Sub/Version 003 was a remix 12" of Dark Star, with remixes by Panacea and Fennesz.
In a low frequency of about one vinyl release per year the label was providing a comment on the development of the scene with releases by Crisis Theory, Kovert, Hecate, Vile Enginez, DJ Scud, DJ Hidden, and Amboss and provided slamming dancefloor tools to DJ's in the hard drum'n'bass and breakcore scenes.
We recently added the Sub/Version vinyl releases to the discography page on this site.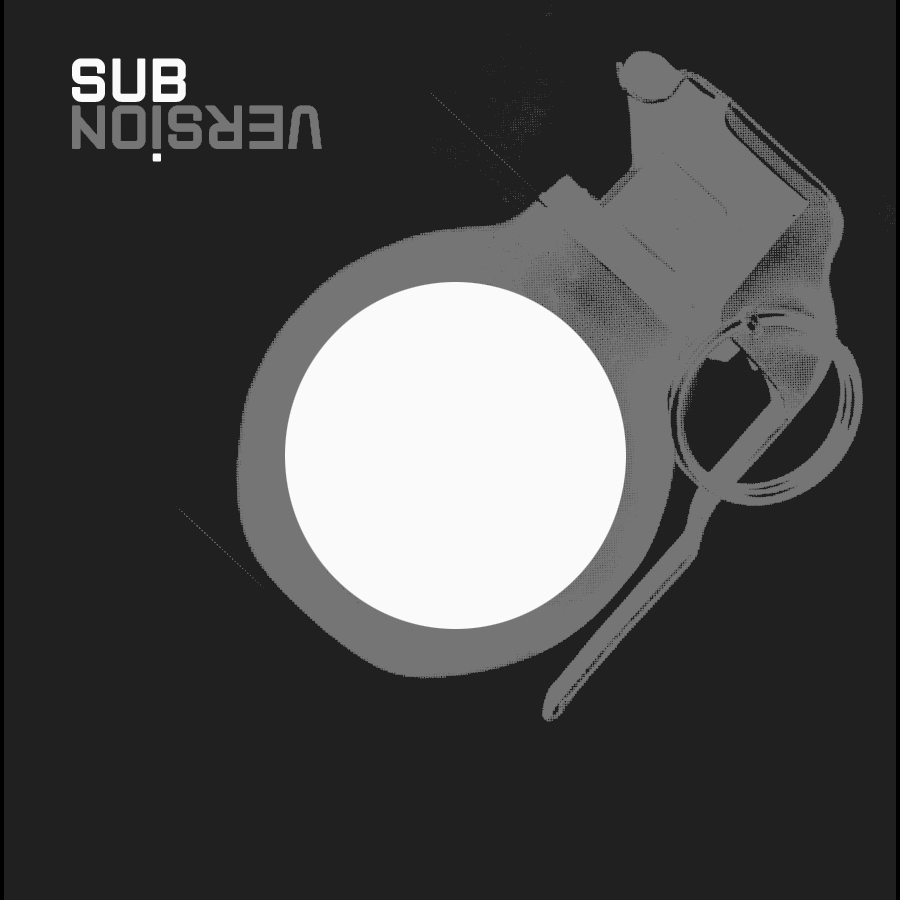 In 2010 a series of digital releases was started, with tracks by Kovert, Amboss (2), Vile Enginez (2, plus a remix of Fuel for the Fire from Sub/Version 004), Somatic Responses, Egon Frinz and Grr.
So far 9 tracks have been released, and after a break of a few months, new tracks by Noize Creator and Electric Kettle will be released later this month. The plan is to complete a series of 15 tracks before the end of the year.
This was not a decision to switch from vinyl to digital, but due to a lack of funds preventing us from pressing as many records as we would have liked, we decided to release new tracks in a digital format, considering digital sales as a mode of crowd funding for projects that need some capital to be realized.
We would like to bring the number of vinyl releases up to 15. For a long time we planned to do a re-release of Dark Star and the a-side of Anti-Christ (on one record) as Sub/Version 012, while Sub/Version 015 would be a vinyl version of the digital releases.
If this is possible is entirely up to you – to add incitement to help us we decided that for the rest of September, if you buy any Sub/Version release you will receive a discount of 15% for your whole order in the shop (including the non-Sub/Version titles and items). Just type in the code SUBSEPT at the checkout page (under "add coupon", then click "add").
check out the store HERE.