Slaughter Politics
Praxis 21
Written and produced by Christoph Fringeli in 1997, released 1999.
First pressing – 1000
Second pressing (with only the contact info changed, but the same masters used) – 500
Repress 2020 on red vinyl (same stampers used) – 103 numbered copies with download codes.
(From the Praxis Website 1999:) Praxis 21 titled Slaughter Politics – this is a compilation of some material I wrote about 2 years ago that I felt still needed to come out, and since there was an 'empty' catalogue number this was a good opportunity. The record starts (check the tunes page on c8!) with a 190 bpm hardcore track called Forest Fire that breaks down to heavy halfspeed broken beats, shattering false mystifications. The title refers to the resurgence of nationalism in some aspects of contemorary art and music. While the track isn't exactly a comment on this I hope it works as an antidote, or at least raises the issue. The following track, Stammheim, refers to the high security prison where the political prisoners of the RAF were held, and where after years of isolation torture and show trials Ulrike Meinhof, Andreas Baader, Gudrun Ensslin and Jan Carl Raspe died. You Must Help Yourself, written with Nomex starts the other side with a different emphasis. Unusual and sleazy breaks catapult us into a conflicting realm of power and autonomy, using a voice sample from Ilsa She-Wolf of the SS. Pirate Utopia, written with the Invisible S.P. and originally supposed to be on Stormcore 7 goes back to the 4/4, but almost as a quote, retaining a strong experimental edge. It's my favorite collaboration with the ISP (including the tracks – one each on Stormcore 5 and 6, and one side of the Fraktal Paris-Londres record), and I'm happy – as with all these tracks – that the're finally out! The title Slaughter Politics is from the Interview with ex-urban guerilla and Carlos the Jackal associate Hans Joachim Klein in the "German Issue" of Semiotext(e). It refers to the self-defeating brutality that liberation struggles can succumb, and the paradox that a certain violence remains necessary.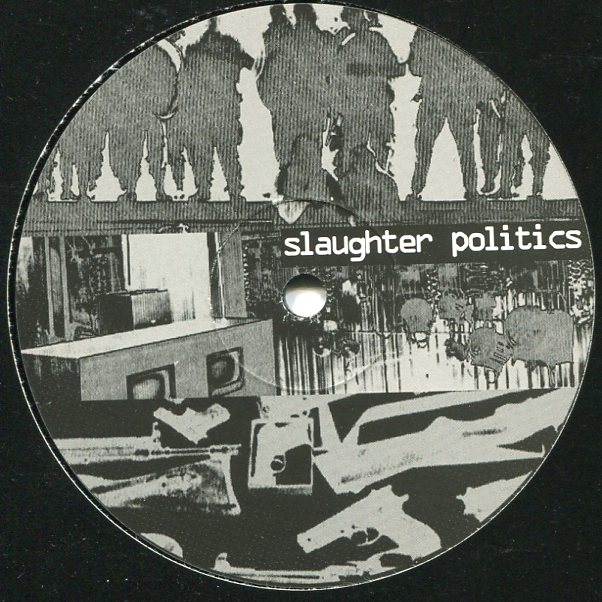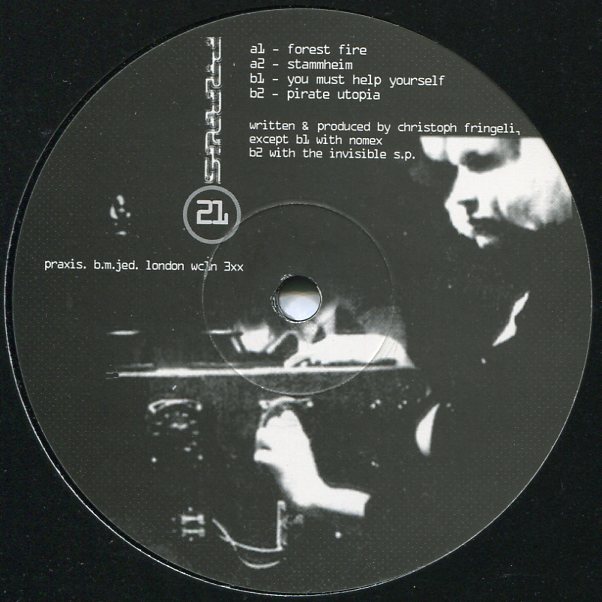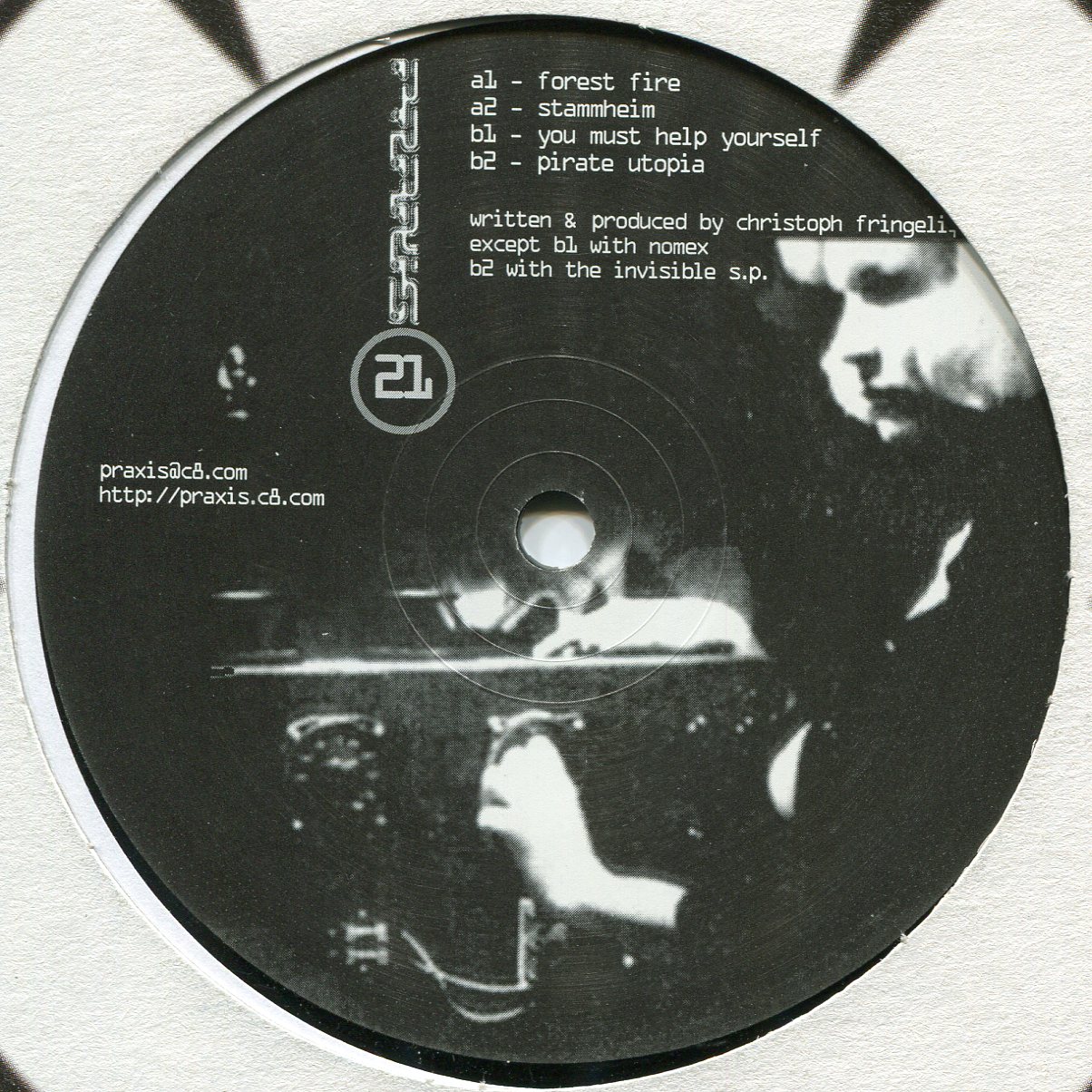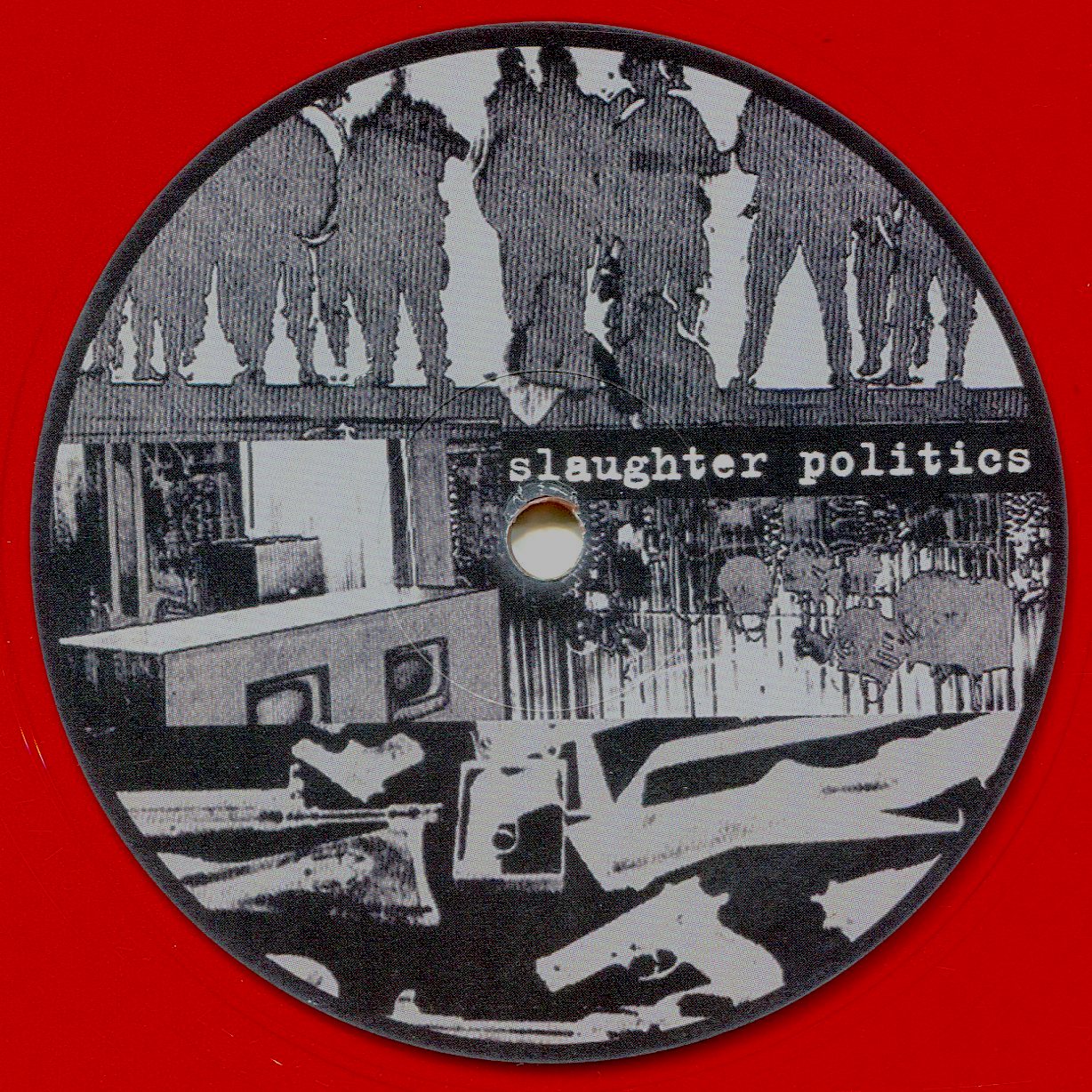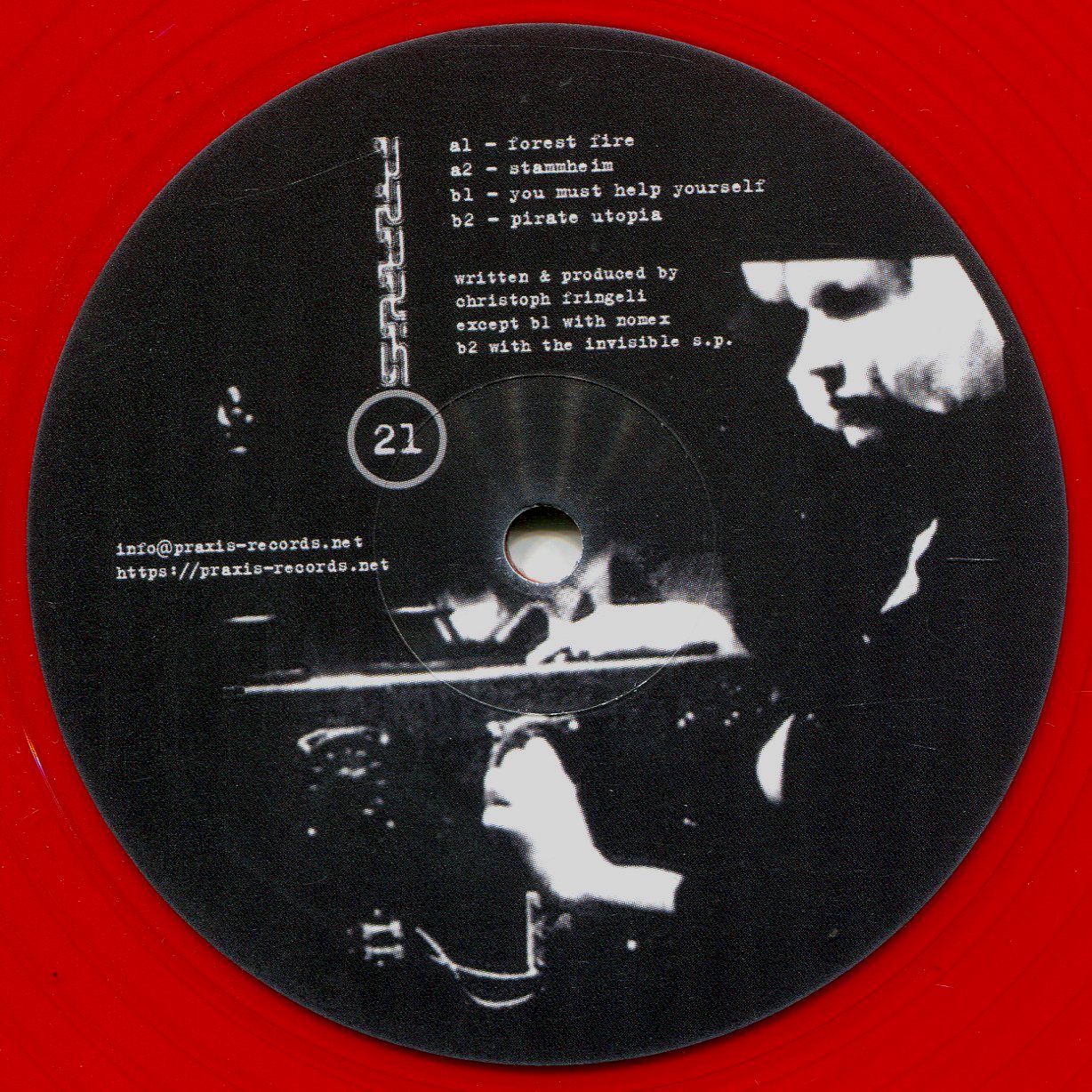 ORDER the brand new repress HERE (Praxis Online Shop) or HERE (Bandcamp).