Recorded in the autumn of 1993 and released in March 1994, this was the second release done under the name Metatron. Originally announced as:
"6 tracks based around the same set of sounds & the same speed from hard banging assault to weird experiments in a half tempo groove, to ambience running amok. The elements let loose, the sounds and structures secuding each other – A Sonic High Risk Activity"
Praxis 8 was pressed in two different edtions:
250 copies of a "DJ Promo" version with stamped orange camo label (see also Praxis 1X, 3, 4 and 6) :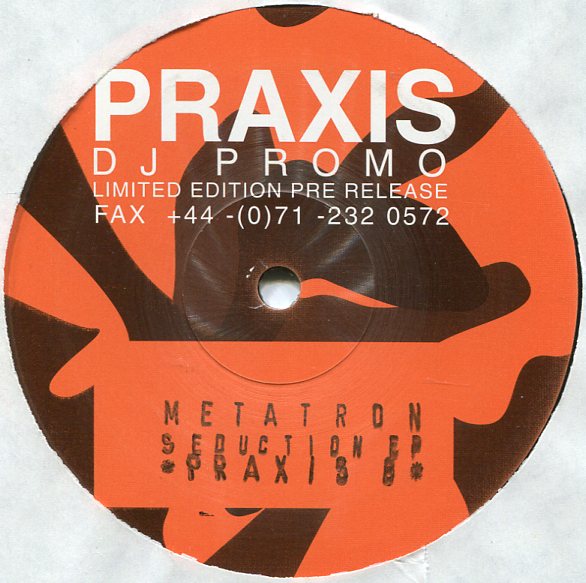 750 copies of the regular release. The promo edition would have been out a month or two before the "official" release date which was 21-03-1993.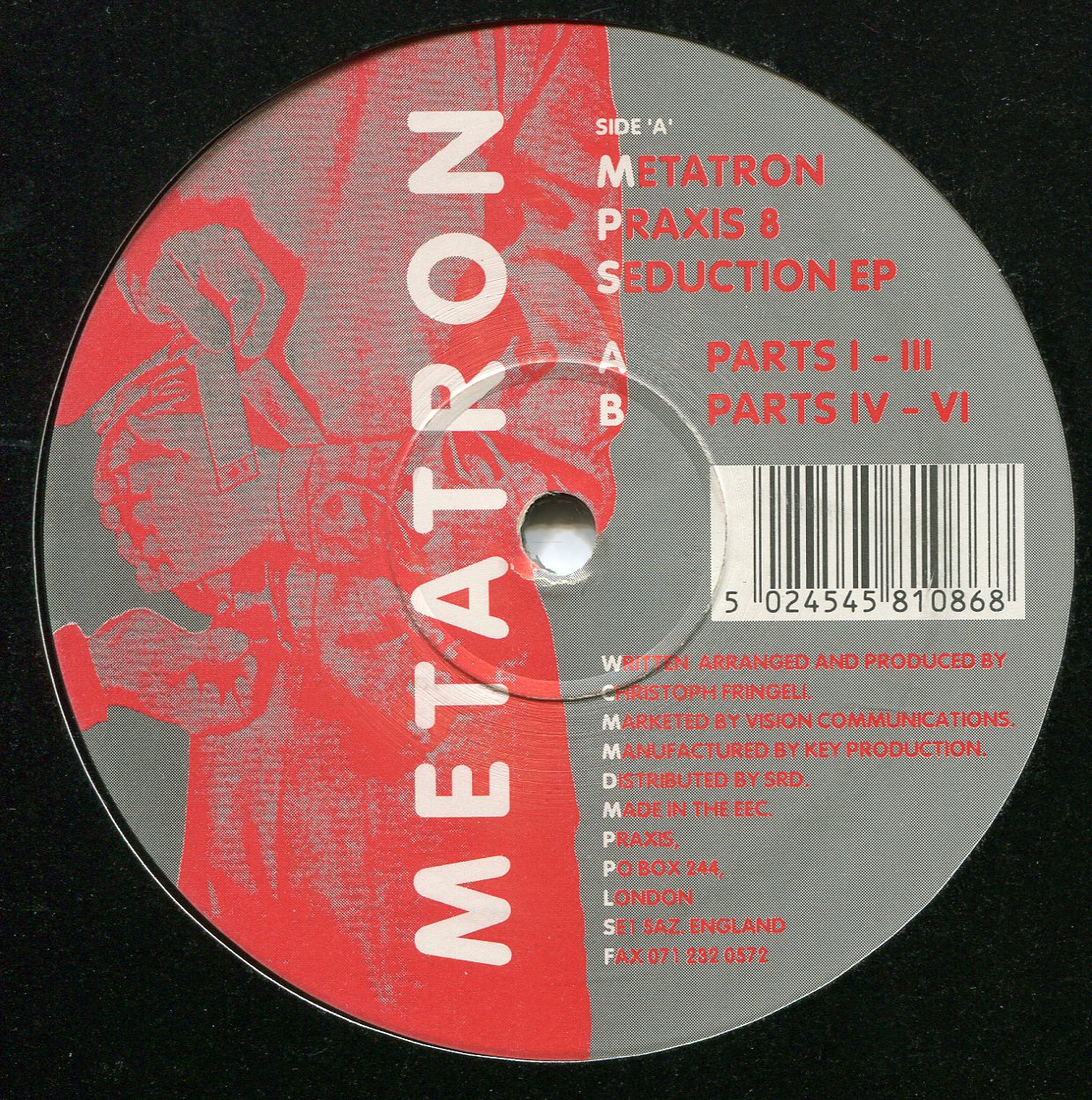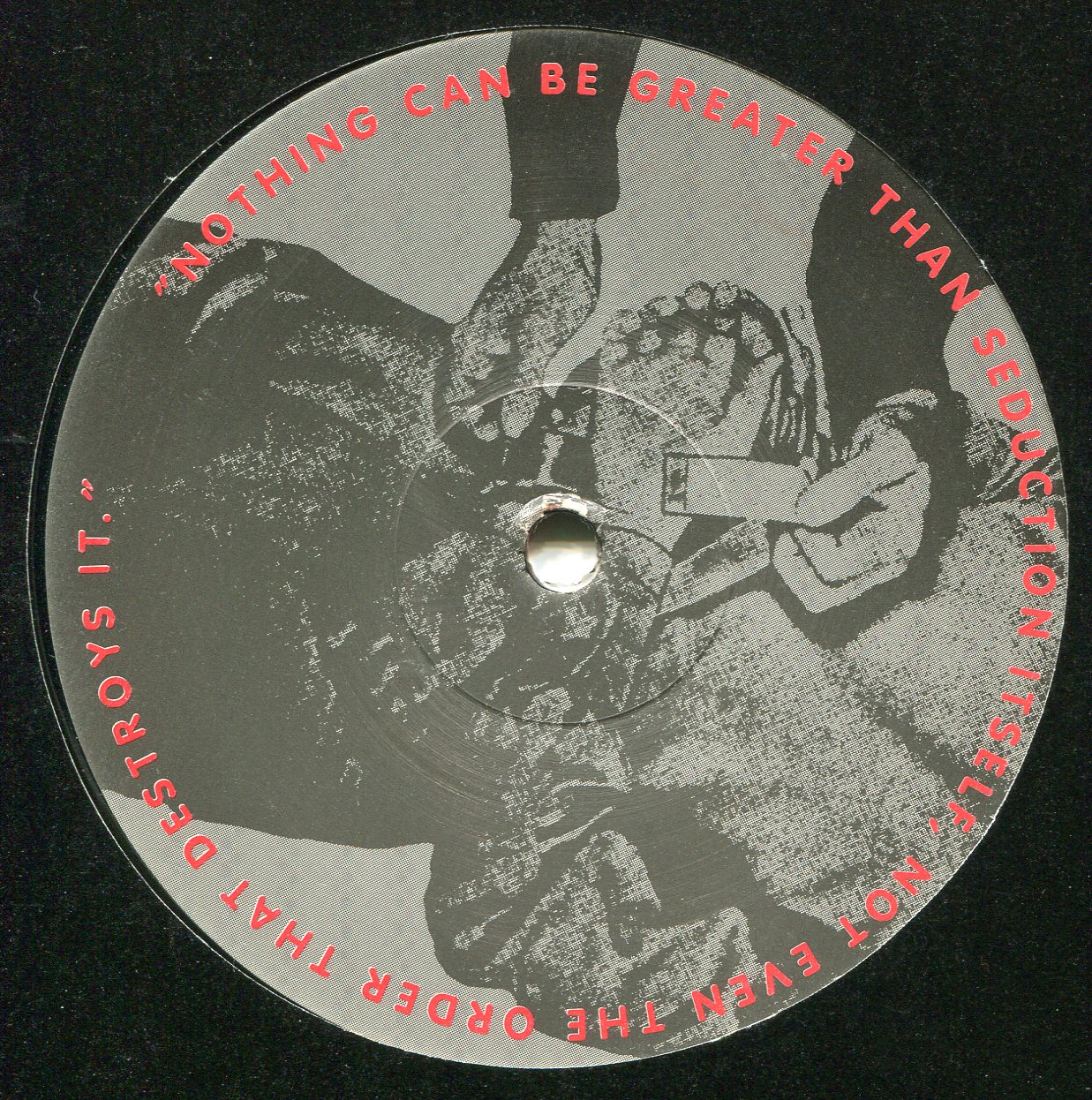 Added to the promo texts (e.g. Praxis Newsletter 2, dated 19-03-1994) was a quote from The Ecstasy of Communication by Jean Baudrillard (Semiotext(e) 1987):
"It is our last chance.
There is, in this sense, a contemporary strategy of seduction which would counter the surveillance and computer processes, the ever more sophisticated methods of biological and molecular control and retrieval of bodies, all the procedures of identification (which have replaced those of alienation), of forced identity, of detection and dissuasion.
.How does one disguise onself?
.How does one dissimulate oneself?
.How does one parry in disguise, in silence, in the game of signs, indifference – in a strategy of appearance?
Seduction as an invention of strategems, of the body, as a disguise for survival, as an infinite dispesion of lures, as an art of disappearance and absence, as a dissuasion which is stronger yet than that of the system.
The evil forces which it has raised against God, against morality, the forces of artifice and the Evil Demon of dissimulation and absence, of challenge and reversion, which it has always embodied and for which it has been damned: seduction can today reinvent these forces, and raise them against the terrorist seizing of truth and verification, of identification and programming which engulf us. Seduction remains the enchanted form of the devil's share."
Of course Baudrillard was also the author of a book with the very title "Seduction"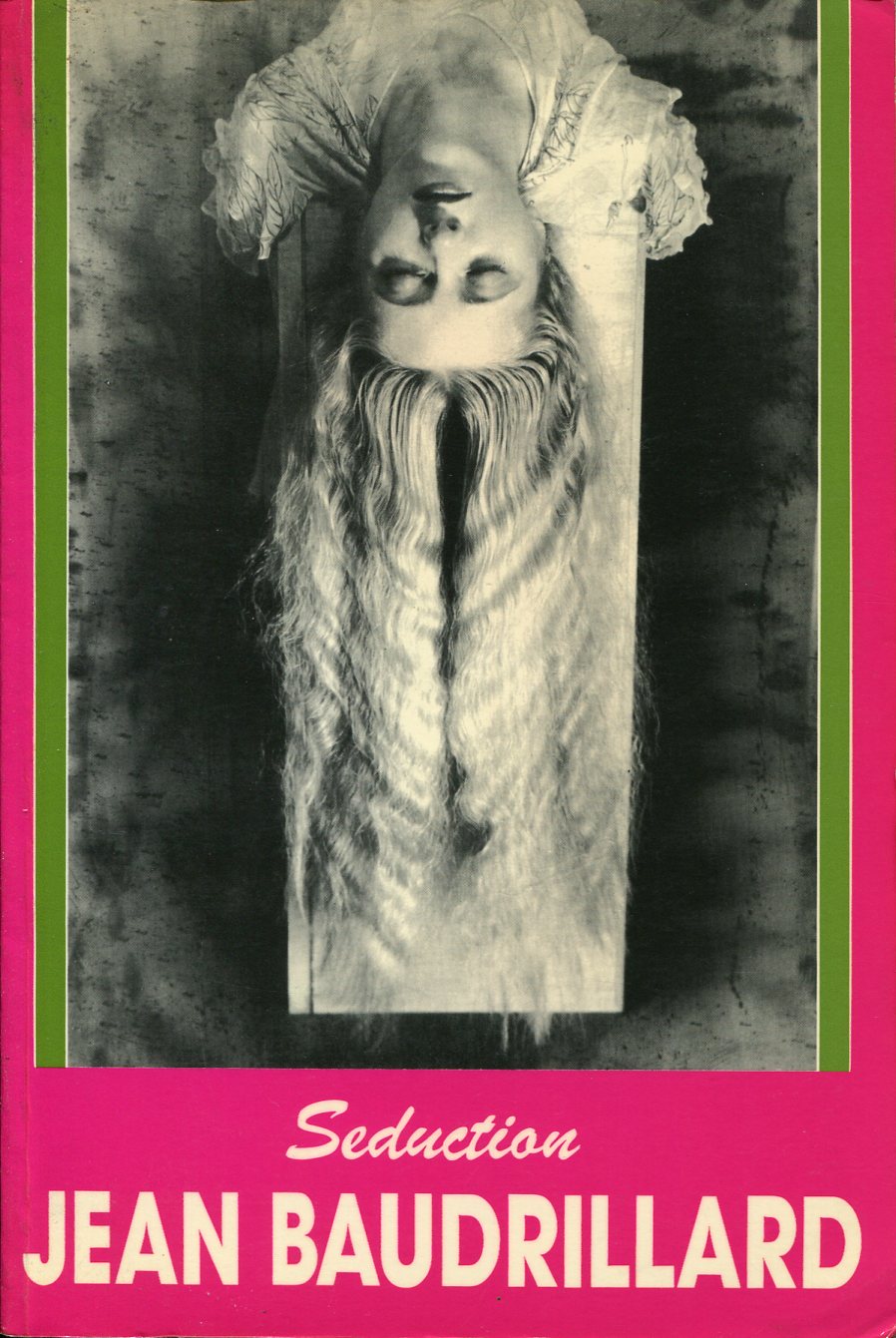 TNT T****Zine #7 (Paris, July 1994)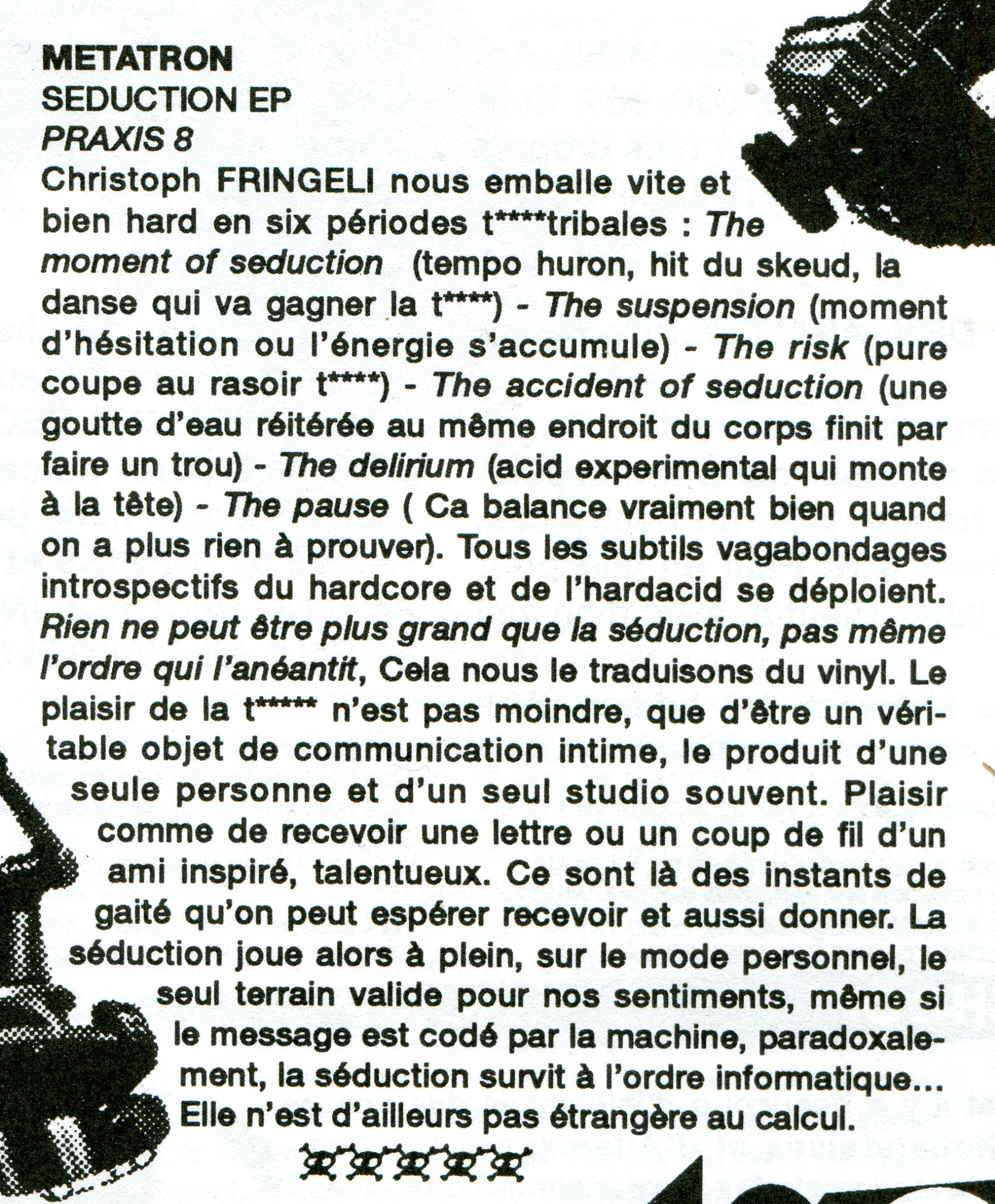 the discogs entry for this release is here: