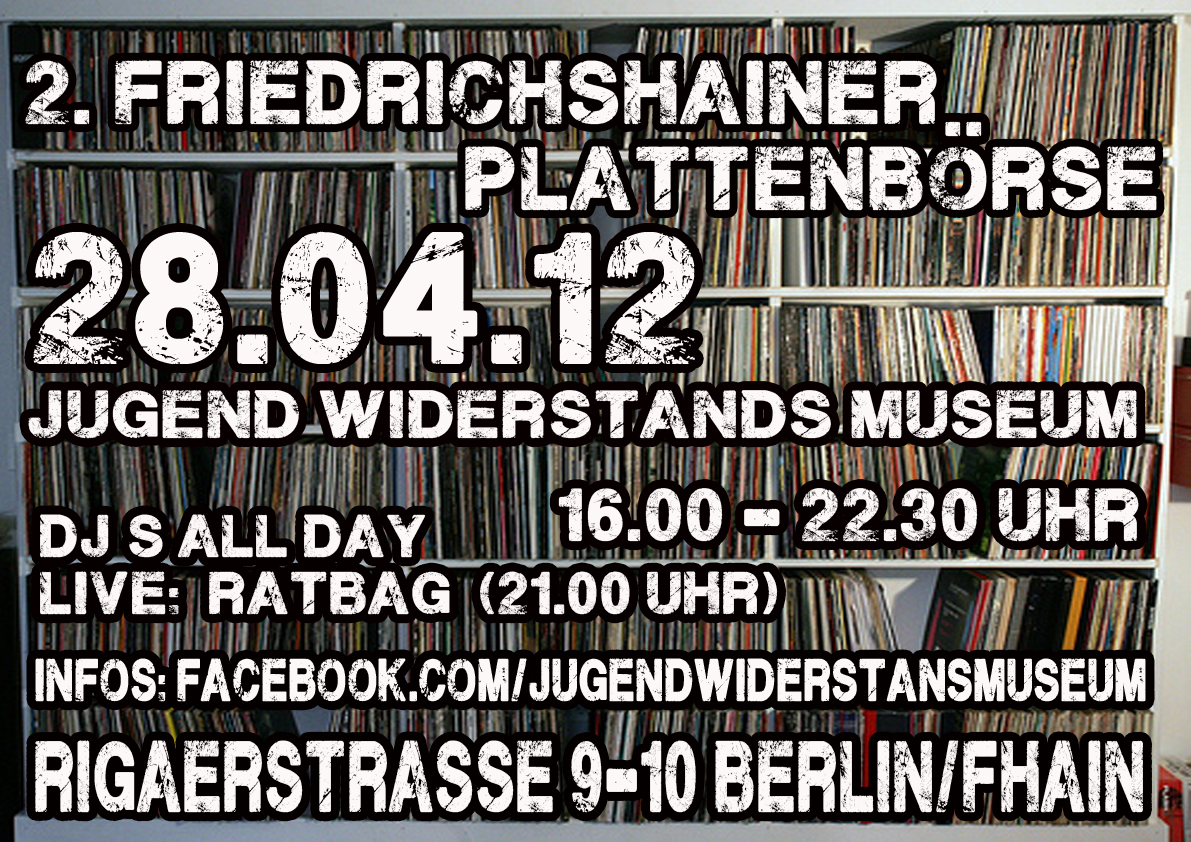 Record stalls and DJ's all day – plus live concert by Ratbag at 9pm!
Stalls confirmed by Ad Noiseam, Neuromantic Violations, Praxis, Tricky Tunes, Yaya23 and more!
Private sellers are welcome! Just bring records and be there before 4pm!
An event to buy, sell and exchange vinyl and listen to music!
There will be a bar as well!