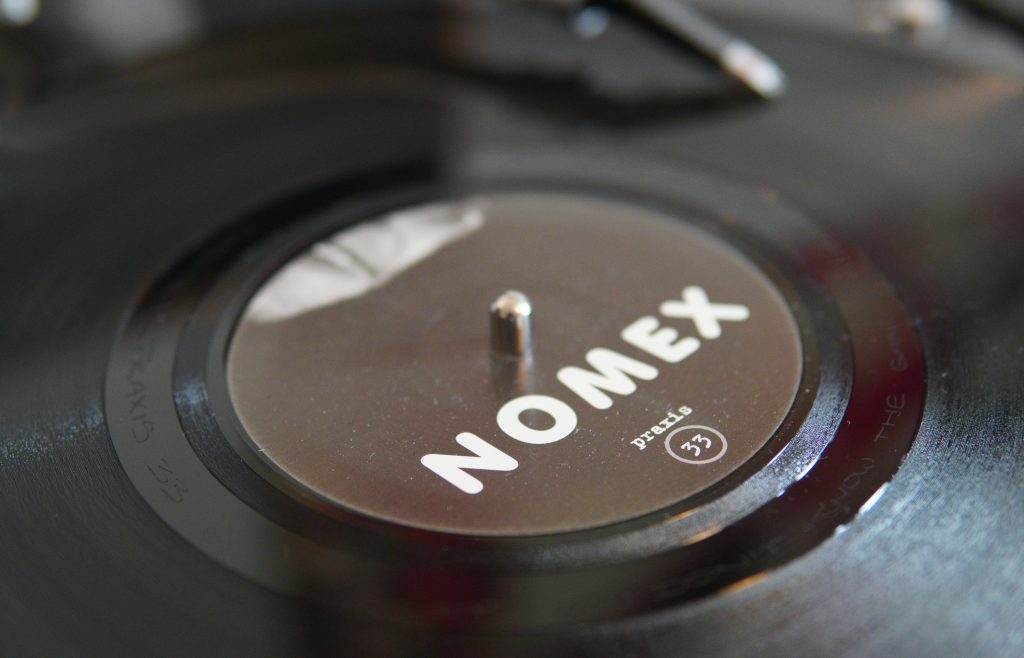 Originally released in 1999, Trocante Gramofony E.P. by Nomex is re-pressed in a limited edition of 100 copies on black vinyl from the original plates.
Trocante Gramofony opens with the monumental 'Fire Is The Centre', followed by two other Nomex masterpieces, 'Life Destroy' and 'No-Step 2000', as well as three speaker-destroying fragments and locked grooves.
Trocante Gramofony E.P. was originally released in an edition of 500 copies on transparent white vinyl as Praxis 33.
It was a departure from Nomex's releases on his own Adverse label and was naturally quite different from the DJ Scud collaborations on Maschinenbau. In relation to his other solo work, Trocante Gramofony is perhaps less conceptual and more composed.
'Fire Is The Centre' features vocal snippets recorded at a Dead By Dawn party sometime between 1994-1996. Some of these snippets had been used on the Dead By Dawn record by Shitness & The Jackal, but here they were embedded in a surging wall of noise spread over the first side of the record, complete with crackles, shrieks and ever mounting intensity.
The second side opens with 'Life Destroy' an intense collage of voice, noise and music and ends with 'No-Step 2000'.
Tracks don't end in orderly fashion, instead the needle jumps out of the groove or is locked in a loop. The flow gets interrupted in the middle of the side of the record. These elements are again vinyl specific and can't easily be transported to the digital realm, and this is one reason we decided to make this brilliant record available again in its ideal format, the vinyl 12".
Also check out this live performance by Nomex from 2011, newly uploaded to our YouTube Channel: