Category Archives:
Sub/Version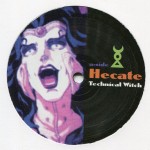 A: Hecate: Technical Witch B: Etaceh: Tech Bitch Mastered by Martin Giles at Alchemy, London Pressed at MPO 700 copies.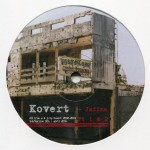 Kovert: Jaffna A: Jaffna Pt. 1 B: Jaffna Pt. 2 Cut by Martin Giles at Alchemy, London. Pressed at MPO 1000 copies From the original label info (2004): Sub/Version 006, after 3 years the first installment after a long break, is by UK producer Kovert who has stunned listeners with his release on Praxis (number […]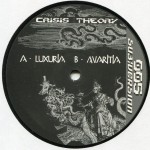 Crisis Theory A: Luxuria B: Avaritia Sub/Version 005 Recorded and produced by Rachael Kozak and Christoph Fringeli in Nunningen Switzerland. Cut at Tape2Tape by Shane One pressing of 1000 done at MPO Review by Sharee (Jungle Voodoo) in Knowledge June 2001 Sub/Version 005 on Discogs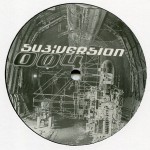 Sub/Version 004 Christoph Fringeli/Pure A: Christoph Fringeli: Fuel for the Fire AA: Pure: Fight'Em 12″ – 2000 One pressing of 1000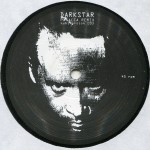 Christoph Fringeli & DJ Pure Dark Star Remixes A: Dark Star (Panacea Remix) B: Dark Star (Fennesz Remix) Cut at Toolhouse One pressing of 500.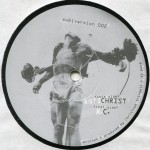 Sub/Version 002Christoph Fringeli & DJ PureAnti-ChristA: Anti-ChristB: A.C.Cut at ToolhouseOne pressing of 800 (if I remember right) 1998 "The Praxis / Pure partnership continues in the degenerate party mode with Subversion 002: Antichrist. This samples from the 1984 classic Nature Unveiled album which was built around a nihilist / atheist interpretation of Lautréamont's "Maldoror" – itself […]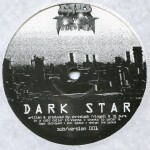 Sub/Version 001 Christoph Fringeli & DJ Pure Dark Star Released in 1997 as a one-sided 12″ 1000 copies pressed Sub/Version 001 on Discogs
By
datacide
|
Published:
January 22, 2012
By
datacide
|
Published:
January 19, 2012
It's been a while, but finally a new 8-page A5 sized newsletter is out on paper! Just in time for last night's NoiseAngriff event, it combines news about Praxis and Sub/Version, an critcal look at distribution networks and the old New Urban Noise column/chart! So far only 100 were made for last night and saturdays […]
By
datacide
|
Published:
January 12, 2012
Listen to the full version here or here, BUY the track in full quality here Check out more tracks by Egon Frinz here.