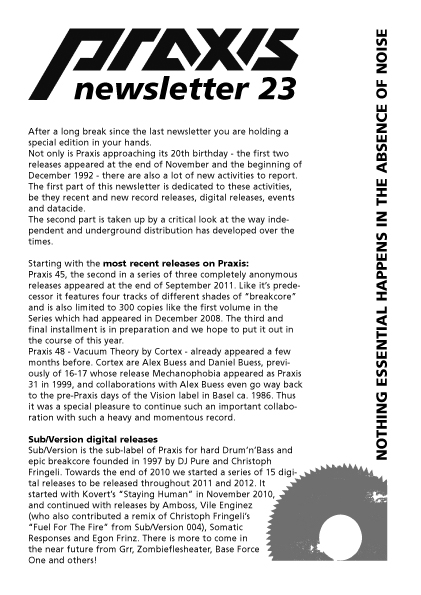 It's been a while, but finally a new 8-page A5 sized newsletter is out on paper!
Just in time for last night's NoiseAngriff event, it combines news about Praxis and Sub/Version, an critcal look at distribution networks and the old New Urban Noise column/chart!
So far only 100 were made for last night and saturdays Record Fair.
A copy will of course be added to mail orders, if you want more than one, let us know, we'll print more next week.