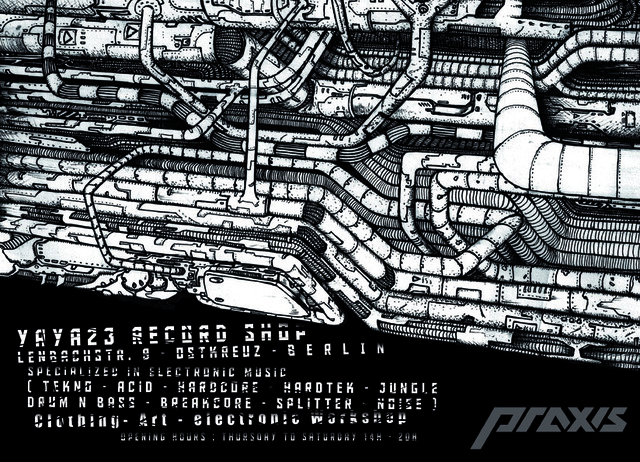 Since already a couple of weeks the old YAYA23 Shop in Berlin Ostkreuz has new opening times, crew and material.
From Thursday to Saturday, 2pm-8pm, you can now find new records, clothes and posters by Praxis ( http://praxis-records.net/shop ) , Berzerk ( http://www.berzerk-produkts.net/v2/shop ) , YaYa23/Cyberrise and Digital Junk.
The rest of the week as an electronic reparation workshop by Basszwei
We're happy if you drop by!
The address is, as always:
YAYA23 Shop
Lenbachstr.9
10245 Berlin-Friedrichshain
S-Bahn Ostkreuz