Praxis 54
Noirodyn
Construct Deconstruct
2015
A new full length CD album by Noirodyn, aka Vile Enginez.
Fernando Narvàez Perez has so far mainly made his mark under his Vile Enginez monicker with a debut on Zhark International from 2004 and several releases on the Praxis sublabel Sub/Version, both on vinyl and digital. The project mutated into Noirodyn with a first digital-only release for Praxis in 2013 titled Infradesigns. Immediately it was evident that Fernando was applying his production skills to a more varied sound but regularly returning to slamming beats and far-out noise constructions making Noirodyn the logical continuation and development of Vile Enginez.
Construct Deconstruct contains 16 new tracks ranging from slower grooves to hectic intensifications arranged into a continuous mix, showing his creative energies at a peak.
Coverart by Sansculotte.
500 copies pressed at Repliq Media
Release date: 02.11.2015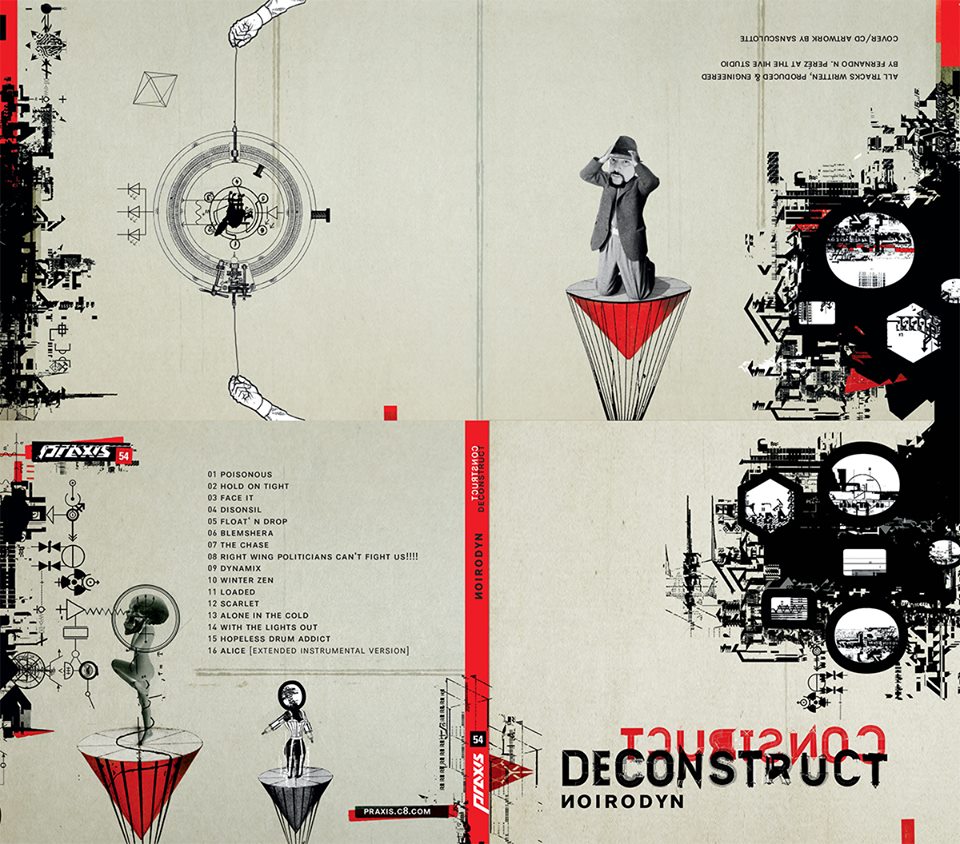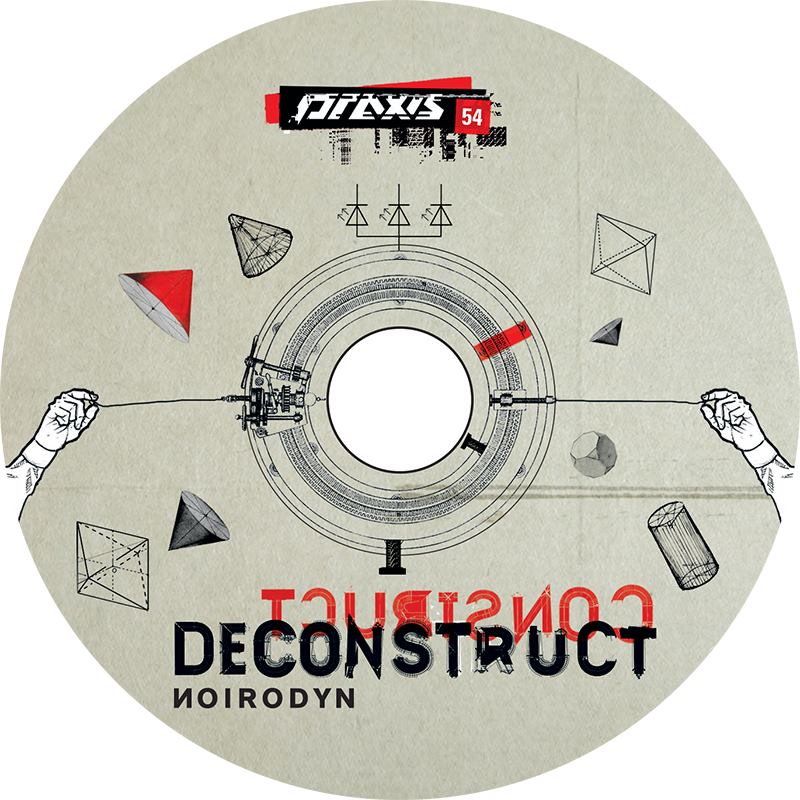 Buy CD HERE (Praxis Online Shop)
Buy digital files HERE (Praxis Bandcamp)
discogs.com page of Praxis 54