Noirodyn: Infradesigns (praxis_digital_00001, 2013)
The opening shot of the praxis_digital series of albums was Noirodyn's 13 track full length "Infradesigns", released in 2013. Noirodyn is the new project of Fernando Narvàez Perez, aka Vile Enginez. Under this name he has released a 12" on Zhark International, which was followed up by two vinyl releases on the Praxis sister label Sub/Version "Overthrow/Undermine" from 2005 and "Cycadelic/Tool" from 2008 (numbers Sub/Version 008 and 013 respectively). In 2011 there were two more powerful releases as well as a remix of Christoph Fringeli's "Fuel for the Fire" for the Sub/Version digital series.
While these were masterpieces of intensified breakcore and hard drum'n'bass, this release under the new monicker Noirodyn collects material that Ferry has been working on in the last couple of years with a much larger range of influences and atmospheres, from downtempo beats and melodic aspects to disharmonics and distortion.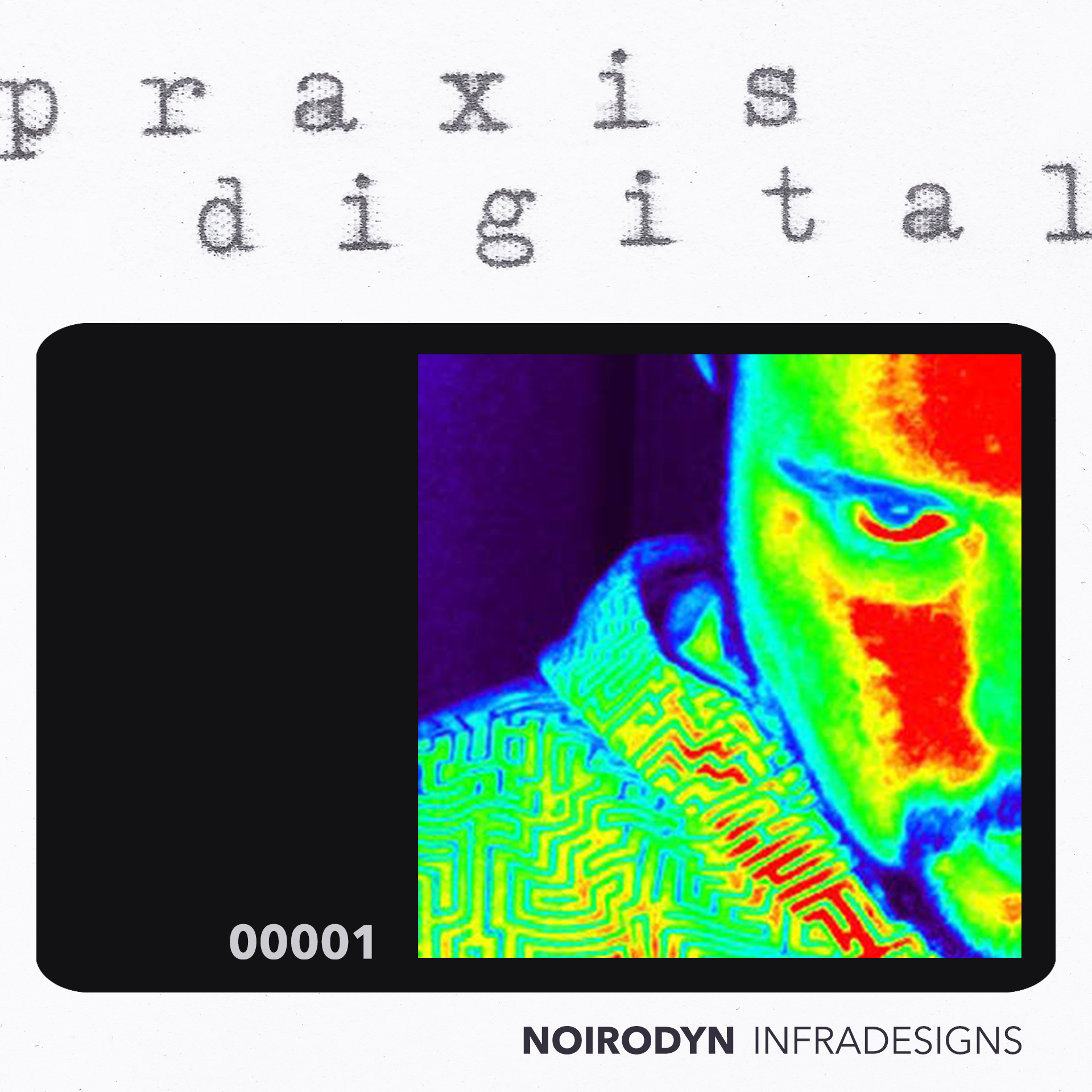 …or listen to on SoundCloud:
…and you can also check it out on YouTube: