DJ Jackal: Drumtrax
First pressing on random-coloured vinyl with no label: 1994 – 500 copies.
Second pressing on black vinyl with label: ca. 1997 – 500 copies.
DJ Jackal was a multiple name concept, meaning that different producers could use the name, so it became a collective entity and as such an antithesis to the bourgeois cult of the individual artist-genius.
Attributions to individual artists treating 'DJ Jackal' as an 'alias' (for example on discogs) are misplaced and miss the point.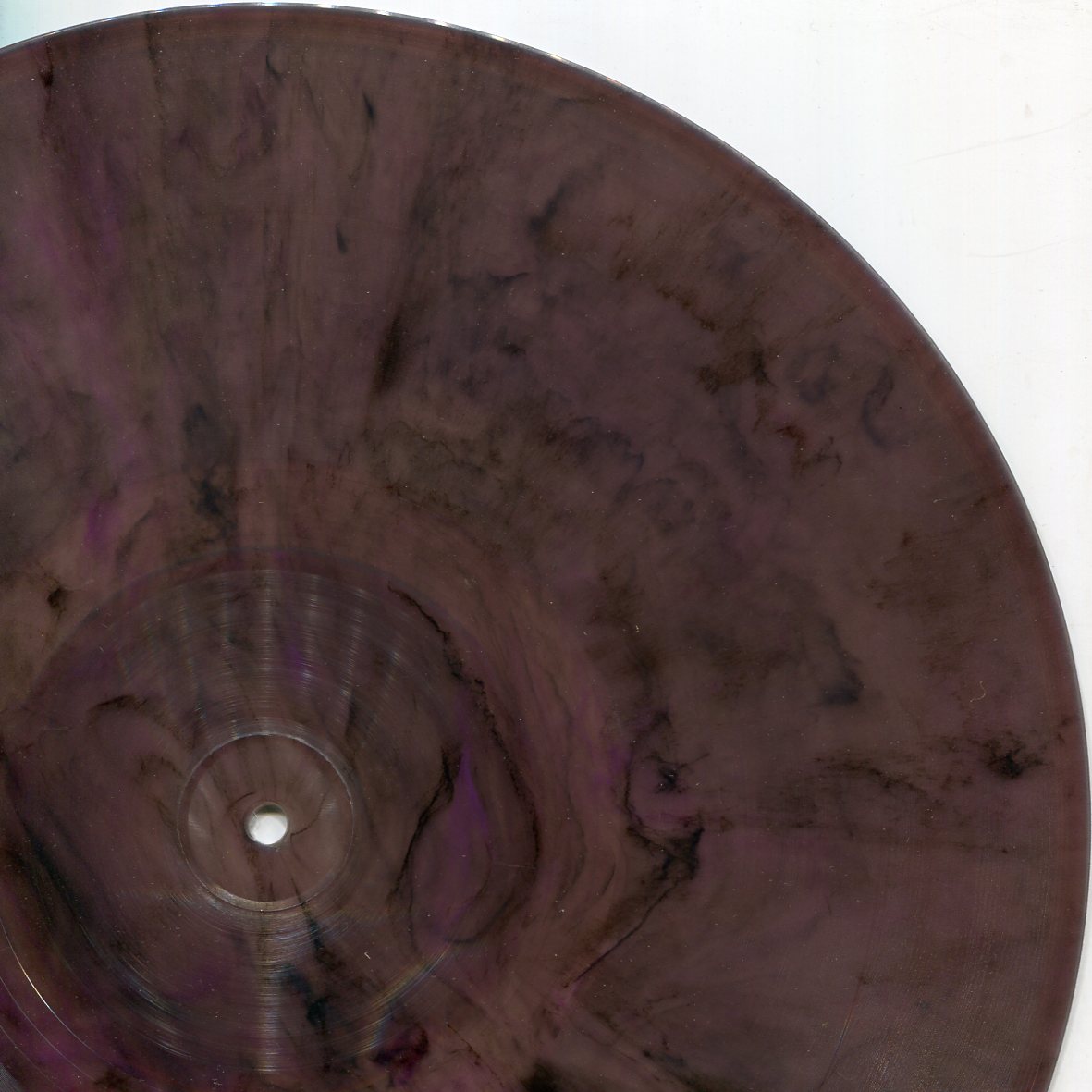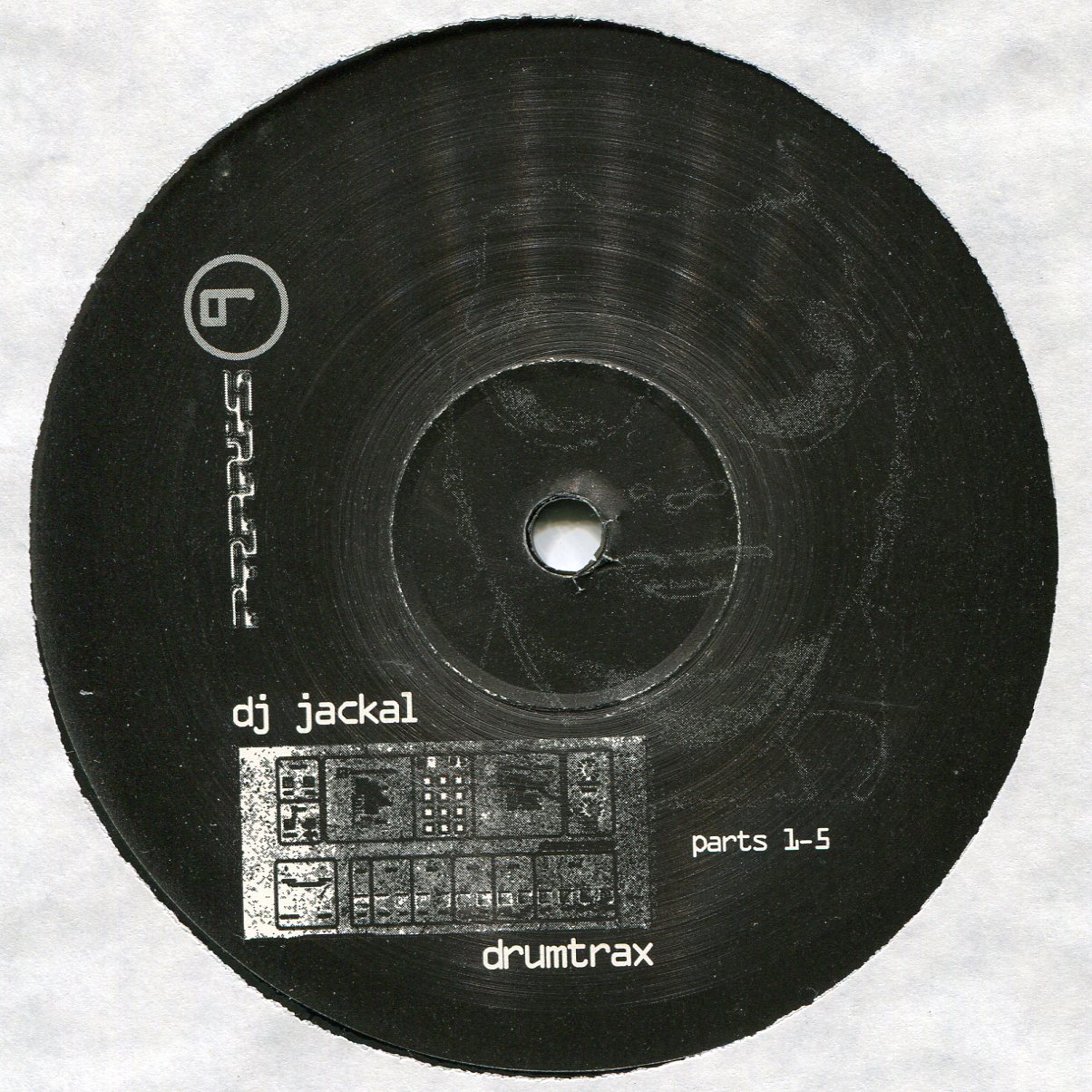 Review in TNT #11 (Paris, December 1994)