After reading somewhere in a short review that Cortex were "newcomers to the scene" I compiled the currently available titles of either Alex Buess or Daniel Buess on the frontpage of the Praxis online shop.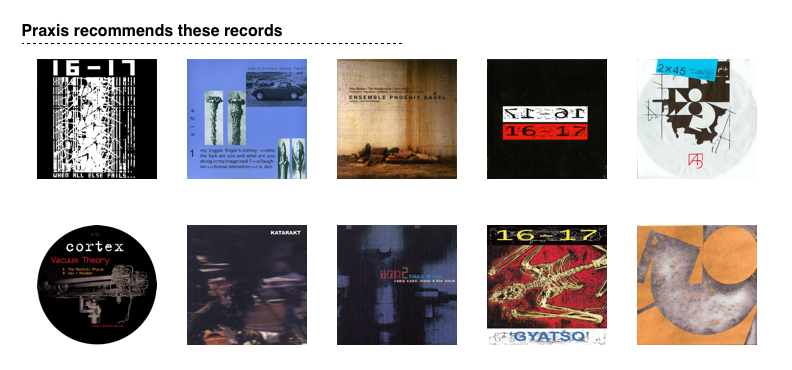 Granted the new Praxis release is the first under the Cortex name (although the project exists since 1998), but especially Alex' discography goes way back, his first record was released in 1981!
On the Vision label – the late 80's precursor to Praxis – there are not only numerous releases by him, he also very much defined the sound by his work as mixer and producer of most records. Collaborations with Kevin Martin followed, including the 16-17 release on DHR. This was followed up by "Mechanophobia" (long deleted on vinyl but recently re-released digitally) on Praxis in 1999, by that time already with Daniel Buess.
Both have been extremely busy with a myriad of musical projects, including many that are not in the discogs database yet, as well as compositions and live work. I strongly recommend to seek out their work!