Praxis 49
Bulkrate
In The Temple Of The Serpent
2012
300 copies pressed in 2012
Bulkrate presents his vinyl debut after some download releases on Dark Winter and Zhark International. Dark and haunting ambience and breaks on five tracks.
Review by Kovert in Datacide Twelve (2012):
'A first commit to vinyl from Bulkrate, and a five track release that wouldn't sound out of place in the Zhark catalogue. In fact Bulkrate already released a set of mp3s as one of the last outputs from Zhark. This release has a less hectic feel than the previous digital releases, but is still dark and cinematic broken core with an occult edge.'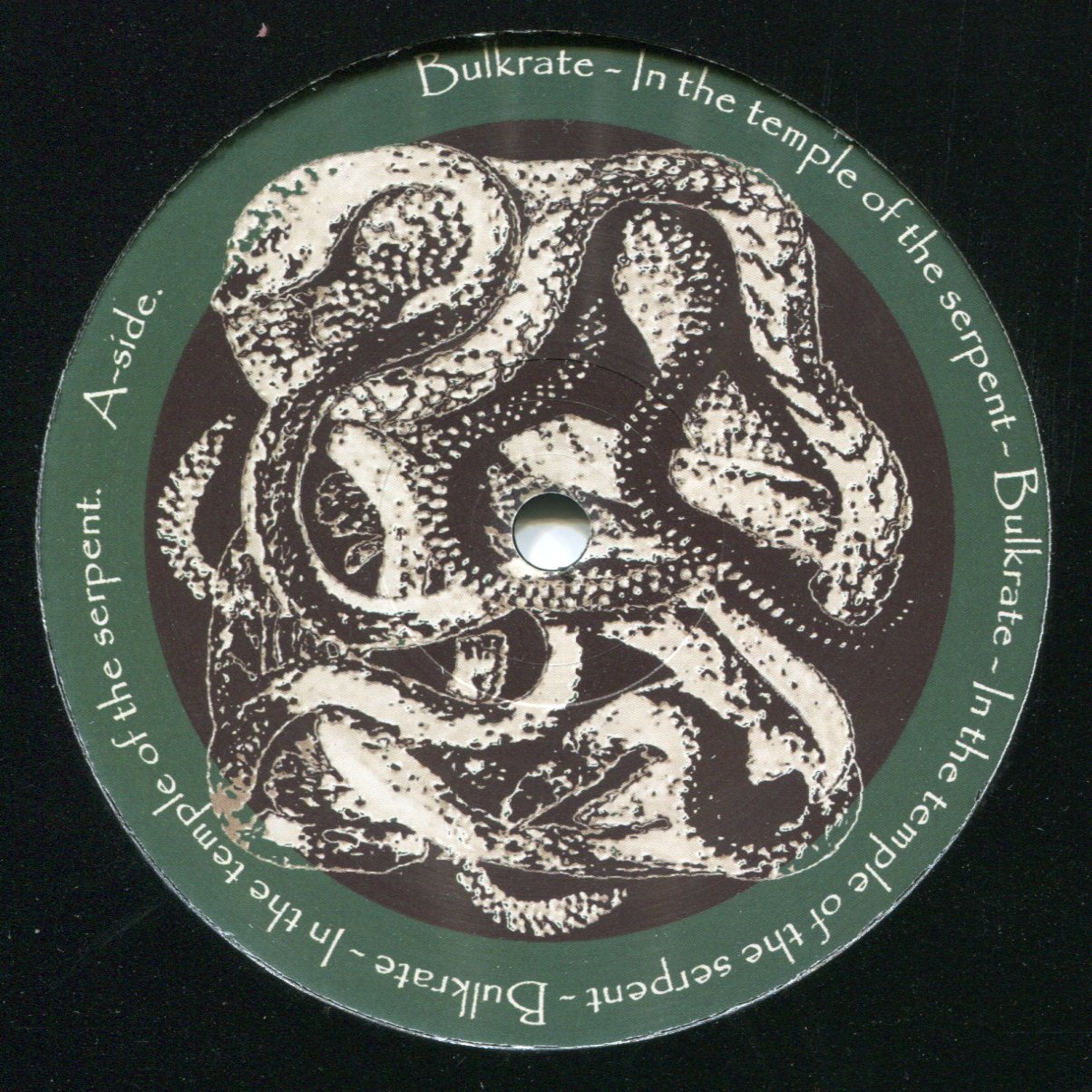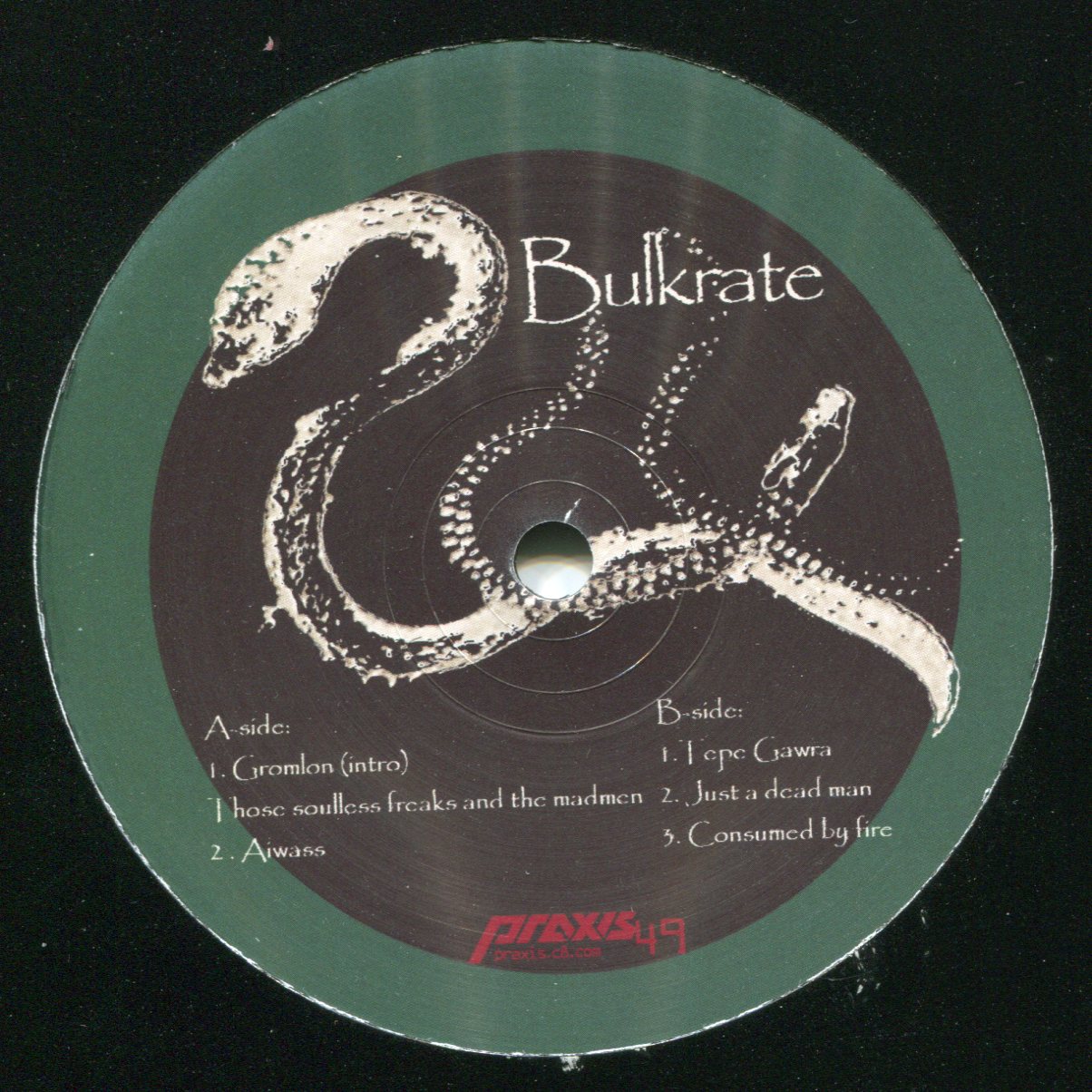 Bulkrate-in the temple of the serpent – by Bulkrate
The name of the record is inspired by The Mesoamerican Temple of the Feathered Serpent, located at the southern end of the Avenue of the Dead.
This structure is notable partly due to the discovery in the 1980s of more than a hundred possibly-sacrificial victims found buried beneath the structure.
I used on the record a combination of software and hardware synths and modules.
Gromlon – The intro is an improvised piece played on a cs1x synth. I used to start my shows with this, some time ago. It represents going into the other world, an occult dream world just in between dimensions where freaks like me belong (stopped using it as intro this year [2012]) fading out in the first track of the 12" like I used to do at live gigs.
Those Soulless Freaks and the Mad Men – a nice horror piece, the main drum part is played on a cheap midi trigger keyboard connected to a drum module and later edited in a sequencer program on PC.
Lead part played on a hardware synth.
Its about sickness and evil pleasure in hurting others to see what happens and how long you can take abuse mentally and fiscally. Also its about manipulation, so its more or less about power.
Aiwass – Some parts of the book of the law chanced my life, being your own god, going for what you want and working hard to get it. Failing is no longer an option, so this is Aiwass to celebrate this.
Tepe Gawra – Tepe Gawra is the name of an ancient Mesopotamian settlement near the site of Nineveh.
It started out with that I wanted to make a track as an ode to an artist i really liked at that time, but it turned out different and soon I turned away from the idea. Making it about the worship and murder rituals in Mesopotamian culture.
Just a Dead Man– It says very simple, you may think you can make a difference but mainly your just a loser heading for your death.
Consumed by Fire – Is about sin and war between good and bad in the traditional way that the Christians believe it. And about me taking revenge by killing them all. There have been people manipulating other people for so long, keeping them hostage, keeping them from there own real will.
I would say, feed them to the lions, it worked the first time, hehehehheh.
Discogs page for Praxis 49