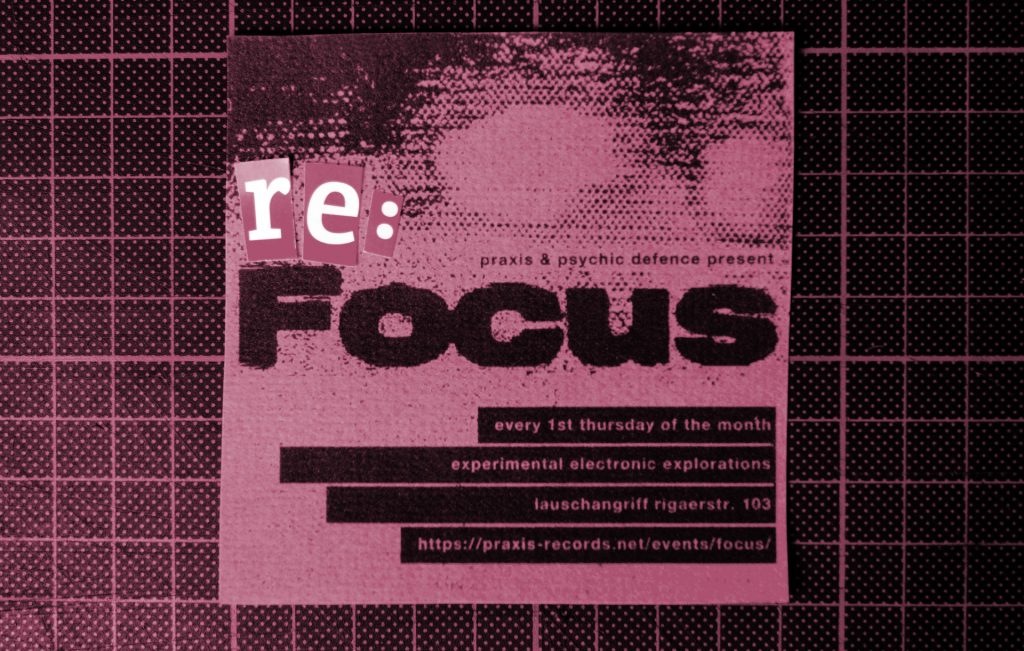 Praxis & Psychic Defence present: re:focus @ Lauschangriff Berlin, every first Thursday of the month, re-starting May 5th, 2022
Ok let's try this again!
We are back with a monthly night of experimental electronics, deviant hardcore and unclassifiable noise at Lauschangriff (Rigaer Straße 103). Starting December 2nd 2021 and continuing every first Thursday of the month.
Presented by Praxis and Psychic Defence, the night was originally launched in 2020 only weeks before the pandemic struck. 'Focus' was cut short after only 3 nights.
Now it's time to re:focus!
The stakes are high!
Our intention is to provide a monthly evening of creative interaction, experimentation and sonic adventure in a familiar and safe environment.
Where is electronic music heading? What is noise? What are the possibilities for emancipatory politics in sonic warfare?
Contribute to our ongoing research efforts by attending and participating!
Join our Telegram channel to stay up to date!
Lynxy
Crash 0.1
Tekamin
CRi
Psychic Defence
Christoph Fringeli
Lauschangriff 
Rigaer Straße 103
10247 Berlin

Doors open 8pm. Until 2am+