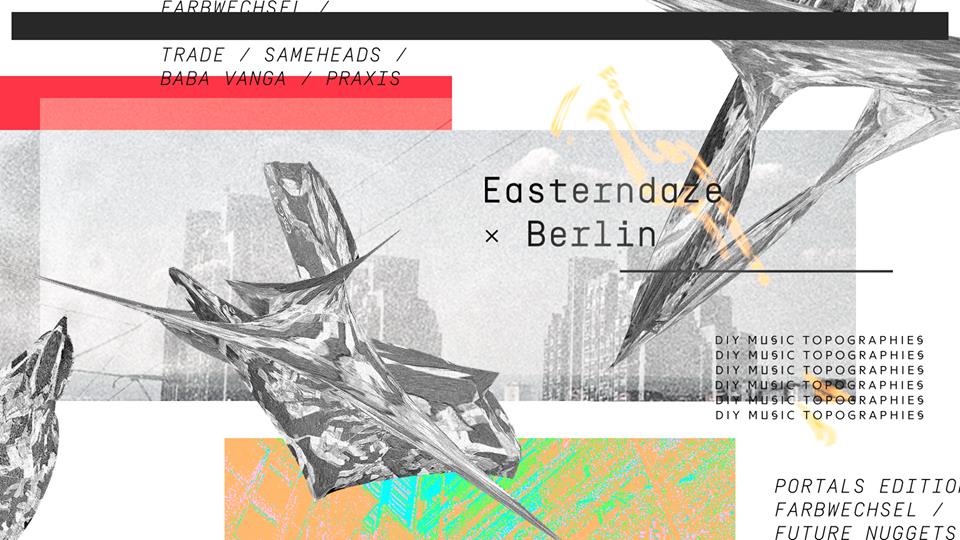 Silent Green Kulturquartier – Gerichtstrasse 35 – 13347 Berlin-Wedding
DOOR: 7pm, START: 8pm SHARP!
Christoph de Babalon
WIDT
+ special collaboration
Christoph Fringeli (DJ)
The closing night of the concert series of Easterndaze × Berlin (October 3) is devoted to a collaboration with Christoph de Babalon (Berlin) and WIDT (Warsaw). De Babalon is a legend of Berlin's electronic underground, working with Alec Empire's Digital Hardcore Recordings, creating a signature sound of extreme complexity in construction and complete experimentation in form that spans many electronic genres including noise, soundscapes, dark ambient, drum and bass and breakcore. WIDT are two sisters who create hypnotic tracks with pulsating rhythms glossolalic, operatic vocals and colorful, psychedelic visuals with a VHS-like retro feel, created from scratch in realtime.
The evening is presented by Praxis, the radical label for experimental hardcore founded in London in 1992 and now based in Berlin for the past decade. Christoph Fringeli, label founder and editor of Datacide – the magazine for noise & politics – will play a hybrid vinyl and live set to close off the event.
Also watch out for the screening of 'Nothing Essential Happens in the Absence of Noise' documentary about Praxis by Silvia Biagioni at Lichtblick Kino on October 8!
OTHER EVENTS OF EASTERNDAZE X BERLIN:
https://www.facebook.com/events/1737411369808848/
https://www.facebook.com/events/1649893171992882/
https://www.facebook.com/events/289301931452213/
Easterndaze x Berlin is supported by Musicboard Berlin and the German-Czech Future Fund.