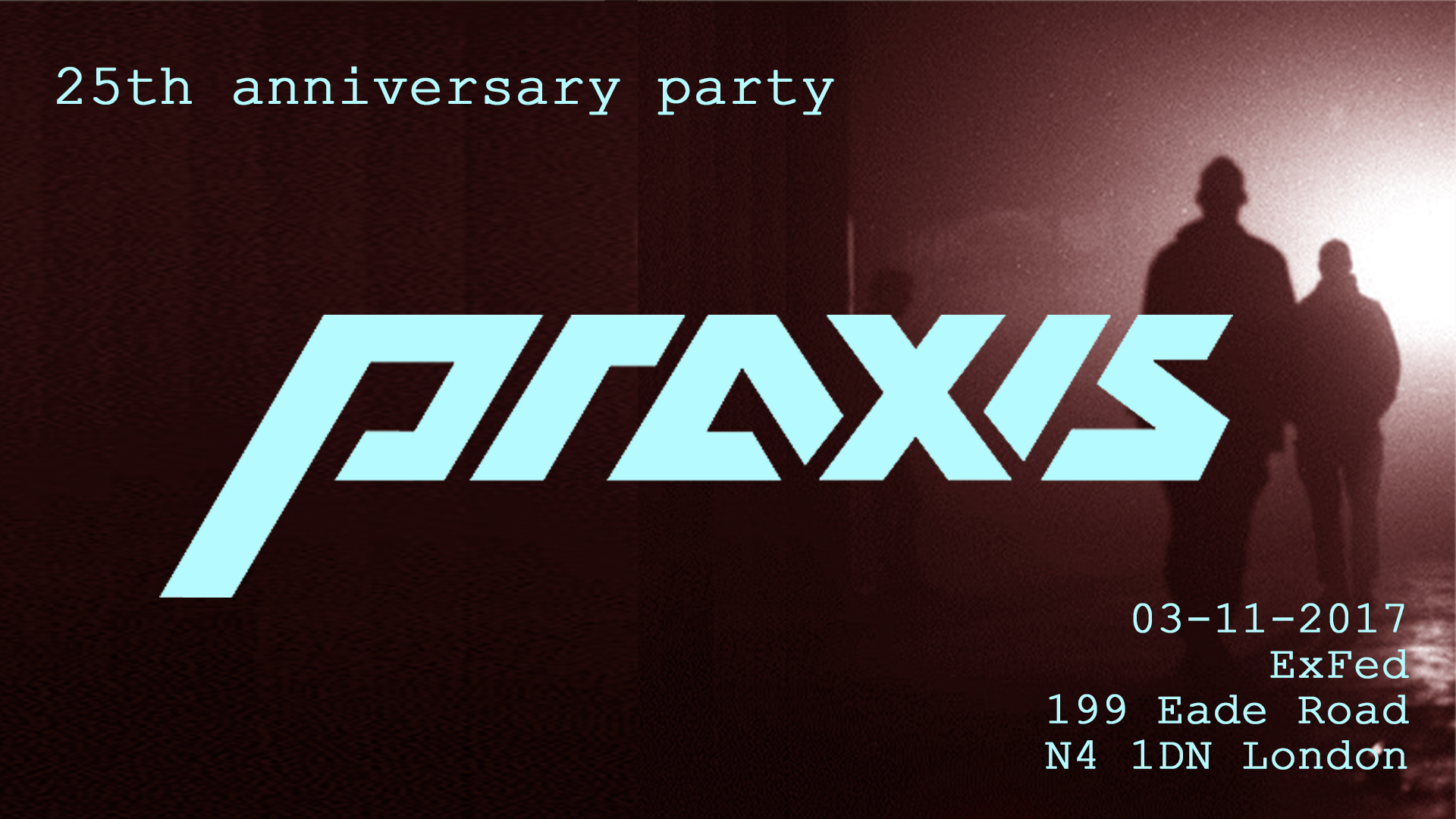 25 years of Praxis
Praxis was founded as a label for experimental hard dance music in 1992 in London. From its beginnings in hardcore techno it quickly expanded into the territories of breakcore, soundscapes, noise and bass music, never leaving behind the experimental elements.
Artists include Bourbonese Qualk, Metatron, Somatic Responses, Base Force One, Nomex, Bambule, Low Entropy,The Wirebug and more recently Electric Kettle, Noize Creator, Prole Sector, Amboss, among others. The label has also experimented with a series of anonymous 12″s that challenge notions of the 'artist genius' and provide a platform for creative collectivity.
Praxis is one of the very few surviving labels from that early period that still engages in exploratory musical developments.
With Datacide – the magazine for noise & politics – it is closely linked to a publishing project working in print and online.
Now based in Berlin, the label is celebrating its 25th anniversary with a series of events. This includes a return to its original city, London, as a part of Temporary Autonomous Art on November 3rd, almost exactly 25 years after its foundation.
LINEUP:
Dan Hekate aka The Wirebug
Simon Crab (Bourbonese Qualk)
Kovert
Psychic Defence
Lynx
Base Force One
Egon Frinz
Unprofessional
ExFed
199 Eade Road,, N4 1DN London, United Kingdom
8pm-1am