Products from Praxis

Praxis is label dedicated to experimental electronic hardcore music and noise founded in 1992 in London by Christoph Fringeli.
No results were found for the filter!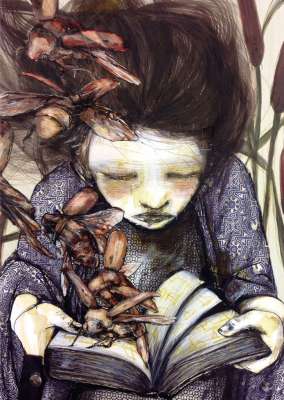 Almanac for Noise & Politics 2016
Back in stock!! The Almanac for Noise & Politics 2016 is made up of a total of five sections that go into depth on some topics previously examined in datacide. Some of the texts have been previously published, some are new and exclusive...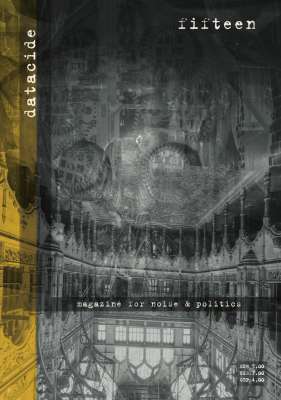 Datacide Fifteen
The fifteenth edition of the magazine for noise & politics, released in may 2016 News: Endless War; Infiltration and Agent Provocateurs; Surveillance, Control and Repression (Nemeton) Neo-Nazis, the National Socialist Underground and the...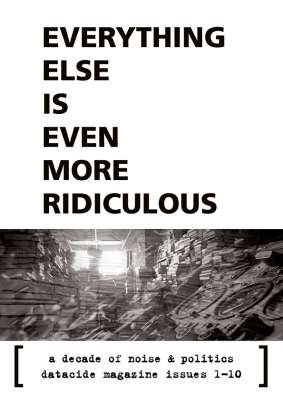 EVERYTHING ELSE IS EVEN MORE RIDICULOUS - a...
temporarily out of stock - we expect to have copies back in stock soon (but I'm actually not totally sure what that means at the moment), orders can be placed now and will be shipped as soon as copies are back from the printers. Note:...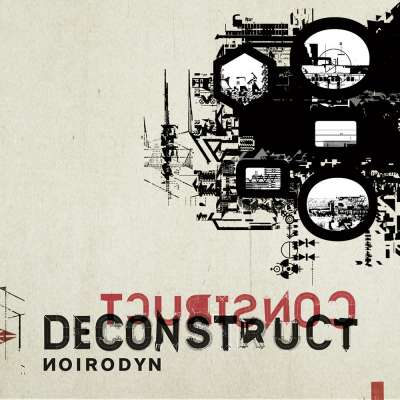 Noirodyn: Construct Deconstruct
A new full length CD album by Noirodyn, aka Vile Enginez. Fernando Narvàez Perez has so far mainly made his mark under his Vile Enginez monicker with a debut on Zhark International from 2004 and several releases on the Praxis sublabel...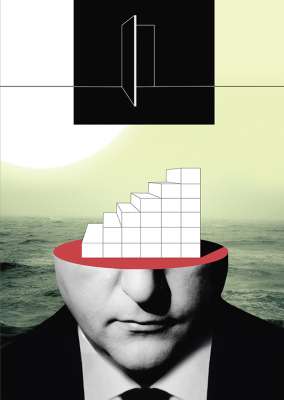 Almanac for Noise & Politics 2015
Almanac for Noise & Politics 2015 If you're already familiar with datacide magazine and our related record label for extreme electronic music - Praxis - then you're familiar with the efforts we've made over the last two decades to...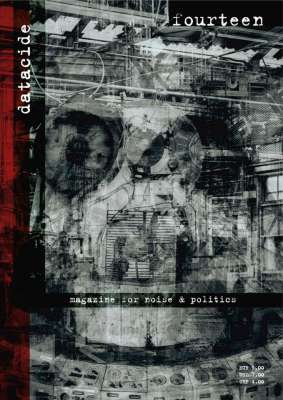 Datacide Fourteen (A5 edition)
Half size version of Datacide 14 with spine. Identical content with the normal edition, but the layout has been slightly tweaked and some mistakes have been corrected. The normal A4 magazine version is also still available HERE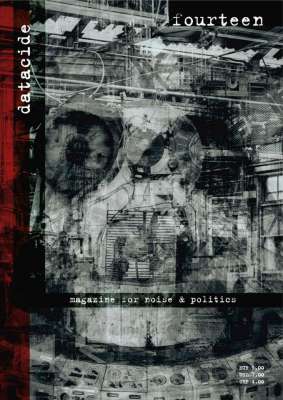 Datacide Fourteen
Features: When Will We Leave the 20th Century?; Dancing with Death: The Excremental, the Sacred & Ecstatic Community in Free Party Culture; Archeology of the Radical Internet: Reflections on the early European Counter Network in the Age...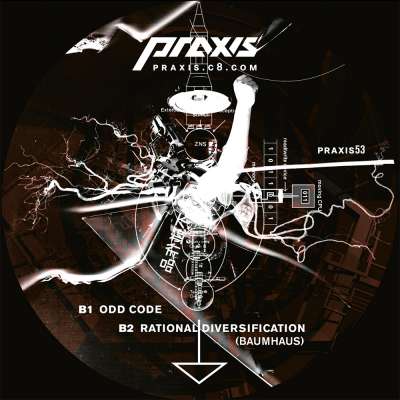 Amboss: Vision
A very varied 4-tracker by Amboss - with energetic tracks ranging from hard-as-nails hardcore drum'n'bass to razor sharp breakcore to a massive industrial dubstep and a hard techno track to round it off! Excellent follow-up to his...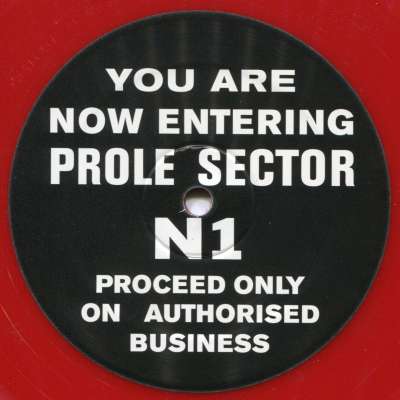 Prole Sector N1 (Praxis 52)
Heavy bass and grinding rhythms on this first installment of Prole Sector, a collection of 4 dark tracks from the mind of... no, we won't tell you. Some of these tracks have circulated on dubs for several years and garnered a certain...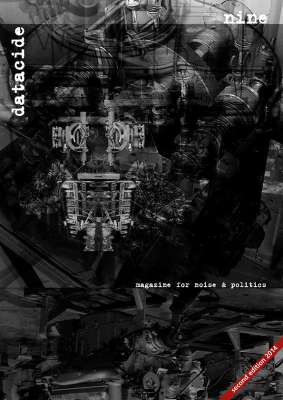 Datacide Nine (2014 reprint)
Datacide Nine appeared in spring 2006. This first reprint of an earlier issue features the complete text of the original edition, but has been newly laid out and arranged. The original editorial (opposite page) is followed by the main...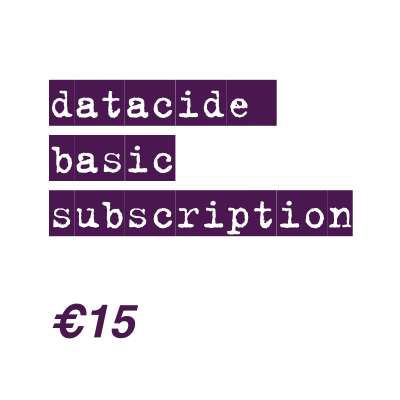 Datacide Subscription (Basic)
Basic Subscription/Back issues: 3 datacide issues for 15 euro incl. intl. shipping This is our traditional subscription which covers 3 issues of datacide and includes shipping to anywhere in the world. It can include any available back...