No results were found for the filter!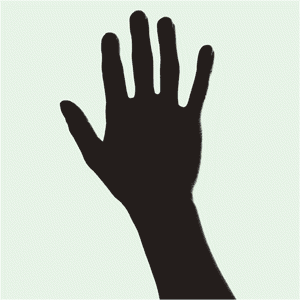 Papiro: Avventure lontane LP
Papiro: Avventure lontane LP (A Tree in a Field Records TREE017 / Some Fine Legacy SFL005) Mostly known for his intense drone performances and as bass/guitarplayer for the ultrasonic noise trio MIR, Papiro seems to slip into a different...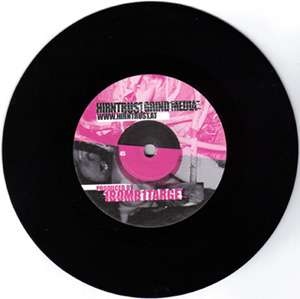 1Bomb1Target/Hard Off split 7"
hard-off comes up with a totally hilarious cut-up metal-skanky-techno disaster. hard-off is currently expatriated from Australia, living in Kitakyushu, Japan also records as m-pi. other track appears on v/vm test , zod records, adverse...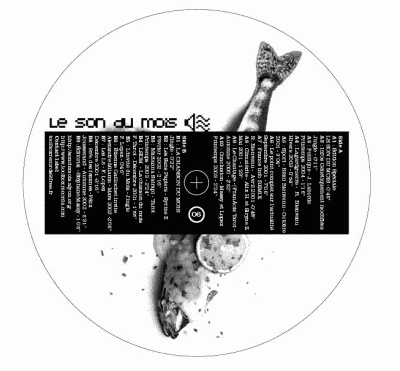 Le Son du Mois 2001-2004
Le Son Du Mois est un fanzine audi, qui sort 4 volumes par ans. Un par saison. On retrouve des micros-trottoirs, des Cut-Up radiophoniques, des Remixes tordus d'interview, des montages sonores... Une vrais bibliotheque de perles...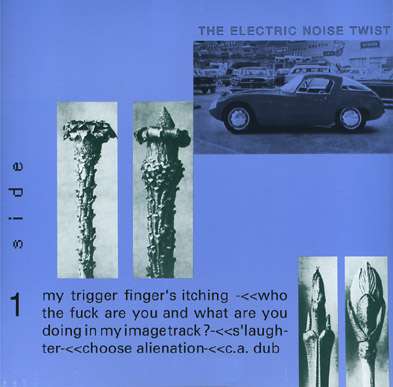 Electric Noise Twist: s/t LP
Alex Buess, Markus Kneubühler and Christoph Fringeli with a rough mixture of improvised music with a forthright powerful beat & high tech as well as trash electronics. A work of energetic urgency that lives up to its name! From 1989!...